10 steps to selling your home without an estate agent
Brick-and-mortar estate agents' fees continue to climb, so if you're looking to sell, why not consider the alternatives?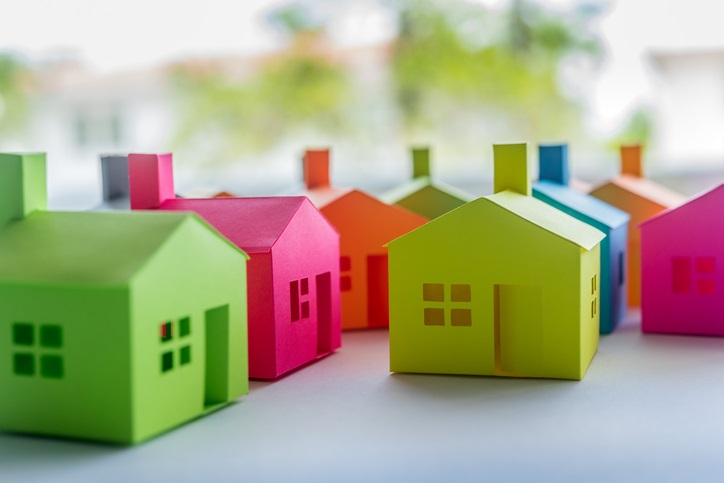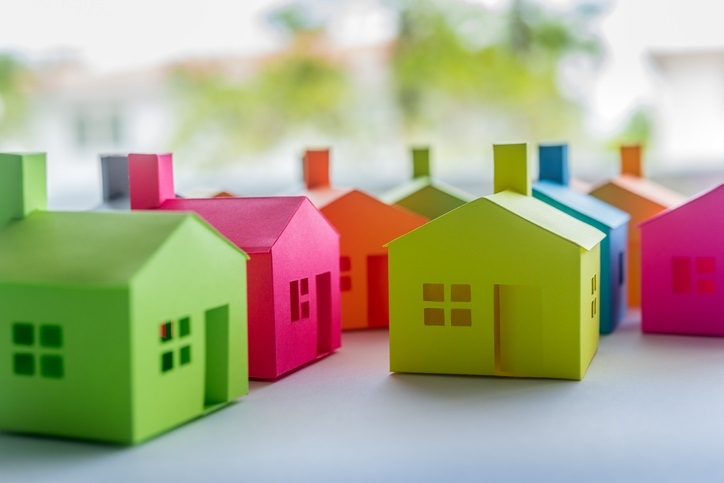 Selling your home has changed significantly in recent years. In 2012, on average, people handed over 1.8% of the sale price of their home to an agent in return for a valuation, photographs, listing in branch and online and supplying a sale board, according to a survey by Which?
Today, Which reports that the figure has fallen to 1.42%, according to a July 2018 survey by house-selling website TheAdvisory. This means that for a £300,000 property a total of £4,260 is given to an agent. However, the sum handed over can vary from less than 1% to as much as 3.5%.
Unsurprisingly, many sellers are starting to wonder if they could do a better job themselves. So is it possible?
Here are our top 10 steps to selling your house without an agent.
1) Make the house sellable
If you're going to do the job yourself, make the process as easy as possible. In other words, make your house as sellable as you can.
Rebecca Tucker, director of Suna Interior Design, says that she is often amazed by the state in which many people show their homes.
"People don't want to see your clutter, they want to see the rooms, and anything that will negatively detract from being able to see them clearly is a bad thing," she says.
Tucker says while kitchens and bathrooms are the rooms that can traditionally sell houses, sellers thinking of renovating theirs should think twice.
"Unless you are prepared to do a good job on changing the kitchen, don't change it, just tidy it up, maybe replace any damaged elements, and put a quick lick of paint over any hideous 1970s wood panelling. That way, people can see they can live with it until they can afford to change it."
From a design point of view, Tucker says despite popular belief, there's no need to paint everything magnolia. "As with show homes we design for developers, you'll be much more successful selling your home if you create an image of a lifestyle or an aspiration," she says.
2) Set a price
With your house looking its best, your next job is to set a price. It is here where you would normally rely on the help of an estate agent. However, that doesn't mean you can't do it alone. Indeed, you may be better off.
Russell Quirk, the founder and former chief executive of online agent eMoov.co.uk, says some local agents are guilty of inflating valuations.
"It's a cruel trick to give you false hope on value and a tactic designed to flatter you into using that particular agent," he says. "No agent can obtain a price higher than another. The market is the market, thanks to the power of the internet."
Do your own research instead. Rightmove.co.uk and nethouseprices.com provide useful tools to evaluate nearby comparable properties.
Quirk suggests looking at sold price history though, not potentially expensive listings that may have languished on the market.
3) Write a description
Your price has been set and you're ready to show buyers how great your property is. But first you need to write a few lines about your home to help entice buyers through the door. You may be tempted to write a detailed account of how wonderful it is, complete with examples of your interior design skills, but keeping the information concise and to the point is more productive.
Quirk says: "Buyers skip through lengthy narratives. The most important elements are lots of internal photos and a floor plan."
4) Take the best photos
Photos are pointless – and even counter-productive – if they don't do the property justice.
Ben Fillmore, managing director of marketing and design agency ehouse, says that the images used to market a home should be specific to that property.
"If it's a remote rural property, then purchasers will want to see a range of shots that show off the property – the land available, the views and so on," he says.
"If it's a modern property in a central location, then lifestyle shots showing the fixtures and fittings may be of more interest than, say, photos of the bathroom."
Fillmore says that in almost all cases the communal living areas should be shown at their best, along with the most appealing angle of the front and a couple of decent garden shots, looking both to and from the house.
You could use a professional photographer to take a wide range of images.
5) List the property
If you decide to "do it yourself" without any agent, you will need to take care of advertising, pricing and viewings yourself.
This is a good option if you already know someone who is interested in buying your home.
But you can also make use of "for sale by owner" websites, such as thehouseshop.com and houseladder.co.uk. These website charge no commission to sell properties, instead making their money through targeted advertising and optional services.
However, they will not be able to provide you with access to the major property portals such as Zoopla and Rightmove, as these accept advertisements only from estate agents.
Facebook and Twitter are other good tools that can help you to reach a mass audience.
Remember that while the internet is the major tool in the housing market, it's a mistake to overlook more traditional methods such as advertising in your local paper.
6) Arranging viewings
Estate agents are normally on hand to show your property, which is beneficial for those people who work during the day. However, to avoid paying estate agent fees, you could enlist the help of family or friends to show potential buyers around your home while you are at work. Or simply arrange viewings for evenings or weekends.
If you are going to show your home yourself, be sure to consider the safety implications of allowing strangers into your home. If possible, have a friend or partner with you.
7) Negotiating a price
When it comes to the financial dealings of home selling it's important to keep a clear head and not become intimidated by price negotiation.
Decide how much you are willing to accept beforehand and don't go below that figure – regardless of how nervous you may be or how anxious you are to sell the house.
If you turn down an offer, always try to do so in a friendly manner; you want to be able to leave the door open just in case you do decide to accept the offer further down the line.
Keeping communication friendly also means the buyer will feel comfortable approaching you should they decide to increase their offer.
8) Accepting an offer
When you're ready to accept an offer do it verbally in the first instance and then via email or post. But remember nothing is legally binding until the exchange of contracts, which will be several weeks down the line.
9) Instruct a solicitor
Once you've accepted an offer, you'll then need to instruct a solicitor or conveyancer to sort out the legal work. Just as you would when employing the services of any professional, be sure to do your research to find a good one.
"Choose carefully," advises Quirk. "Licensed conveyancers tend to be cheaper and do the same job as solicitors. Shop around and try to gain recommendations from friends as to who they may have used."
The Council for Licensed Conveyancers (clc-uk.org) has a search facility that you can use to find a local conveyancer near you. DirectGov is another useful site (direct.gov.uk) and The Law Society can help you find nearby property solicitors online at lawsociety.org.uk.
10) Deal with renegotiations
Once a buyer has instructed their own surveyor they may want to renegotiate the price of the property. If they have found something wrong with the property they may feel their original offer is no longer fair.
"This happens a lot," says Quirk. "Ensure the buyer shows you the survey report. If it genuinely lists areas of concern that have to be addressed then aim to split the cost. Often though, it may turn out to be a ruse to beat you down on price, so stand firm."
What do traditional estate agents offer?
While it is possible to sell your home without using an agent, there are some benefits that estate agents will provide.
Bob Scarff, former managing director of Countrywide – the parent company of many high street estate agents – says a good agent with the right network of branches and marketing expertise will expose your property to a wide audience of potential buyers.
"An estate agent will have good knowledge of the local housing market conditions, the types of properties already on the market in your area and know the sorts of buyers who would be interested in purchasing your house," he adds.
Scarff says that sellers must think carefully before choosing to sell without an agent. "Wouldn't it be false economy to sell for 5% less just to avoid paying an estate agent fee, which is typically less than 2% of the property's sale price?" he asks.
What do online-only agents offer?
The alternative to a traditional estate agent is to use an online agent charging a set fee for its service, which includes advertising your home on all the major portals that do not accept advertisements from private buyers – the likes of Rightmove, Zoopla and Prime Location.
Such agents have no shop-front presence and so tend to be much cheaper than conventional estate agents.
Below is a round-up of some leading online agents:
Emoov
Price: offers three different services: Light, Premium and Pro. From 0.5% of the sale price. VAT included.
What's included: while Emoov Light gives you photos and floor plan, a for-sale board, advertising on Emoov, Emoov platform access, personal sales consultant support, offer negotiation support, post-sales support, and free mortgage services, the likes of Emoov Pro includes Rightmove premium listing and social media promotion. See website for full details.
Purple Bricks
Price: fee depends on where you live in the UK. £999 inc VAT, or £1,499 in London and surrounding areas.
What's included: a dedicated local property expert, pro-photography, floor plans and advert, listed on Rightmove, Zoopla and many more. See website for full details.
Doorsteps.co.uk
Price: various packages offered, but the cheapest is priced at £499.
What's included: free expert valuation, your property on Rightmove and Zoopla, on the same day as you book, you can take all the photos to upload and do all the viewings yourself, free unbiased, independent mortgage, same day callback from an adviser guaranteed. Full negotiations and sales progression support, for-sale board up straight away, to tap into all local buyers. See website for full details.
Strike (formerly called Housesimple)
Price: the company says 'we offer a full service estate agency for free'. However, it's 'Performance Package', priced at £599 and £799 in 'some London post codes' includes professional photos, a video trailer, and a premium listing on Rightmove.
What's included: valuation, plus photos and floor plan. Your property advertised on Rightmove and Zoopla, and more. Manage viewings and get instant feedback with the Strike app. Professional offer negotiation on your behalf. Dedicated support to completion. See website for full details.
Yopa
Price: there are three ways to pay: no sale, no fee; pay up front; or pay later. Sell from £999 (Core) rising to £1,399 for Premium, and £1,999 for Ultimate.
What's included: whichever service you opt for, you get a dedicated estate agent, professional photos, a for-sale board, an advert on Rightmove, Zoopla and more, a floor plan, and a YopaHub account. The Premium package includes unlimited hosted viewings and Zoopla and Rightmove premium listings. See website for full details.
easyProperty
Price: there are three ways to pay: £995 (called the Upfront); Split (£495 up front and £995 due on completion) and No sale, no fee (1% of the sale price, with a minimum fee of £1,500).
What's included: whichever service you opt for, you get a dedicated property expert, easy-to-use tech to support your journey, eye-catching adverts to get buyers' attention, and photos and a floor plan. See website for full details.
SellMyHome.co.uk
Price: again this online agent has three packages. The cheapest is the Essential package, which is £800 paid on instruction, £1,800, plus VAT, no sale, no fee. The next package is the 'Traditional', which is priced from 0.75%, plus VAT. Finally, there is the Auction package, which is £0 – pay nothing to sell. See website for full details.
What's included: whichever package you choose, you will receive: a listing on major portals, professional photos, a 2D floorplan, a HD virtual tour, a dedicated agent and sales progression. See website for full details.
esale
Price: £595 up front, then zero on completion. Or a pay on completion service, which costs £95 up front and £1,095 on completion.
What's included: 12 months' marketing on Rightmove, On the Market and List Globally, professional photos, viewings arranged, floor plan, feedback, regular reports, offer negotiation, sales progression with a dedicated account manager, qualifying potential purchasers. See website for full details.
99 Home
Price: offers a range of packages, including the £99 for the standard package, and £599 for the Combo package, up to £1,099 for the high street package.
What's included: (£99 standard package): listing on 99 Home, one week featured listing on Zoopla, instant enquiry SMS and email alerts, online valuation, property listing on Zoopla, Boomin, On The Market & other portals, viewing arrangement, home visit, feedback, weekly performance update, dedicated account manager, preparation of paperwork, and more. See website for full details.
Online estate agent fees: prices correct at time of publication, but please check company website for the latest information and for further details
These articles are provided for information purposes only. Occasionally, an opinion about whether to buy or sell a specific investment may be provided by third parties. The content is not intended to be a personal recommendation to buy or sell any financial instrument or product, or to adopt any investment strategy as it is not provided based on an assessment of your investing knowledge and experience, your financial situation or your investment objectives. The value of your investments, and the income derived from them, may go down as well as up. You may not get back all the money that you invest. The investments referred to in this article may not be suitable for all investors, and if in doubt, an investor should seek advice from a qualified investment adviser.
Full performance can be found on the company or index summary page on the interactive investor website. Simply click on the company's or index name highlighted in the article.