Airbnb IPO: Our view and a guide to buying the shares
19th September 2019 11:33
It's a profitable company with a substantial cash pile, but should you buy shares when they eventually float on the stock exchange?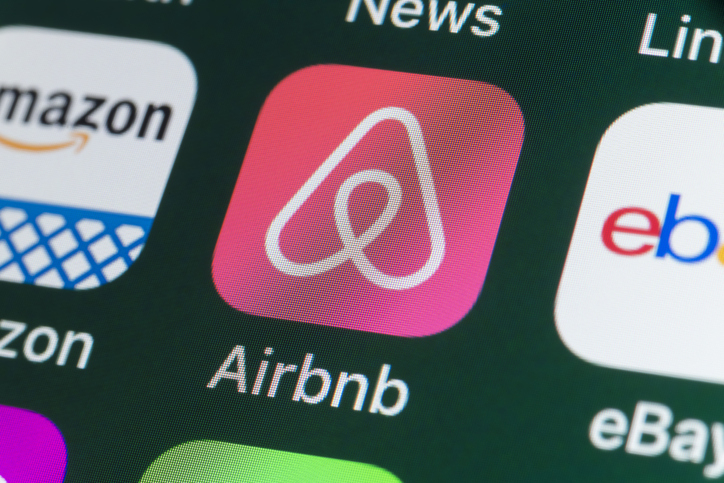 Barring stock market volatility, Airbnb is close to confirming plans for a Wall Street IPO that could value the home rentals company at well in excess of US$30 billion.
The expected foray into public markets comes as part of a recent stampede of big-name issues in the United States, with Uber and Lyft the highest profile debutants so far.
But whereas an uncertain path to profitability has prompted investors to spurn the rideshare cabs duo, the potential Airbnb IPO benefits from a far healthier balance sheet.
It was reported last month that the San Francisco-based company boasted about $3.5 billion of cash, with revenues growing at a rate of about 40% during a profitable 2018. The Wall Street Journal added that Airbnb had recorded $9.4 billion in total booking value in the first quarter of its new financial year, up 31% from the corresponding quarter a year ago.
While such robust finances reduce the need to go for an IPO, Airbnb has confirmed it is preparing for a listing in 2020 in order to meet employee share obligations. If the move does go ahead, Airbnb's valuation would comfortably exceed Tripadvisor and Expedia, but the hospitality sector would still be led by Booking.com, worth about $88 billion.
Closer to home and in a marked contrast to the growth of Airbnb, the stock market life of Thomas Cook (LSE:TCG) appears to be drawing to a premature end. Shares in the stricken tour operator have been branded worthless after the company agreed to a Chinese-led rescue plan.
Driven by a successful technology platform and the rise of the sharing economy, over 400 million people have used Airbnb since the business was started in 2008 by Brian Chesky, Joe Gebbia, and Nate Blecharczyk. The first listing was in Brian and Joe's apartment on Rausch Street in San Francisco.
The accommodation marketplace now provides access to over six million unique places to stay in over 100,000 cities and 191 countries. Growth rates remain strong despite rising competition, while there's plenty of opportunity to replicate the business model in other travel-related areas.
Those prospects should help to underpin interest from investors on both sides of the Atlantic. IPO progress, however, may hinge on Wall Street sentiment, given that office sharing group WeWork has just shelved its investor roadshow ahead of a planned market debut this month.
If Airbnb does go ahead, the first chance for UK investors to buy shares will be after they start trading. Register your interest with interactive investor to stay up to date with developments and find out how you can trade the shares.
Your guide to buying Airbnb shares with ii
Early investment in Airbnb is not available to UK retail investors but you will be able to buy shares through ii on the first day they start trading.
Here are the steps you can take in advance to be ready for day 1:
1. Open an account
You will be able to hold shares in our Trading Account, SIPP, ISA and Junior ISA.
2. Complete the exchange agreements
You need to complete this form before you make your first international trade. We will prompt you to complete the agreements the first time you search for an international share price.
3. Complete a United States dealing (W-8) form
Before you can buy US-listed shares you need to have completed a W-8 form. If you are a UK resident and your account is in your individual name you can complete the form online.
On the day shares are admitted there will be an initial period of price stabilisation, after which trading commences. This may only be a few minutes but can take a few hours, as was the case with Alibaba (NYSE:BABA) when it floated in 2014.
Please remember: The price and value of investments and their income fluctuates, you may get back less than the amount you invested. If you are unsure about the suitability of a particular investment or think that you need a personal recommendation, you should speak to a suitably qualified financial adviser. The tax treatment of these products depends on the individual circumstances of each customer and may be subject to change in future. If you are uncertain about the tax treatment of the products you should contact HMRC or seek independent tax advice. The value of international investments may be affected by currency fluctuations which might reduce their value in sterling. We may receive two elements of commission in relation to international dealing - Trading Commission and our FX Charge. Please see our rates and charges for full details of the relevant costs. Foreign markets will involve different risks from the UK markets. In some cases the risks will be greater.