Deliveroo IPO: stock market flotation now just weeks away
Investors will soon be able to buy shares in Deliveroo, so we provide all the detail on this fast-growing business.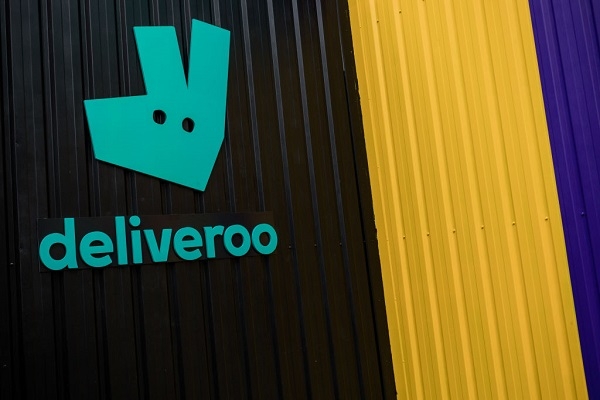 Food delivery app Deliveroo has fired the starting gun on its hotly-anticipated IPO, potentially valuing the eight-year-old business at up to £7 billion.
The debut of Amazon (NASDAQ:AMZN)-backed Deliveroo satisfies investor appetite for more high-profile British tech IPOs after founder and CEO Will Shu chose London over Wall Street for the listing.
Crucially, a special class of share will enable Shu to retain control over the company he set up in Chelsea in 2013, and which now works with 115,000 restaurants and 100,000 delivery riders.
In keeping with the recent flurry of Wall Street tech stock flotations, Deliveroo is still loss-making. In fact, it admitted to competition authorities last April that it might collapse without the support of Amazon, which had just taken a 16% stake.
Fortunes have improved since then as pandemic lockdowns made services provided by Deliveroo and rivals Uber Eats and Just Eat Takeaway (LSE:JET) vital to the survival of restaurants.
Deliveroo — or Roofoods as it will be known on the stock market — is expected to publish a prospectus next week, with the IPO pencilled in for end of March or start of April. It intends to raise £1 billion of new funding through the IPO, which will also see some existing shareholders take the opportunity to sell shares.
About £50 million of shares are being made available for UK customers, restaurants and riders to buy through a community offer, up to a maximum of £1,000 per person. Otherwise, the IPO will be another where City institutions get preferential treatment over retail investors.
Deliveroo: the key facts
The company operates in over 800 locations in 12 markets, including Australia, Belgium, Italy, Kuwait, Netherlands, Singapore, Spain and UAE. The UK and Ireland accounted for 51.3% of gross transaction value and 50% of revenues last year.
Deliveroo worked with over 100,000 riders at the end of 2020, which is twice the number of riders on its books in 2019.
As well as delivering for restaurants, Deliveroo has built an on-demand grocery service using the same technology. It now works with some of the world's largest retailers, including 7-Eleven, Aldi, Marks & Spencer (LSE:MKS), Waitrose, and Whole Foods Market.

Editions, which is the delivery-only kitchens operation, launched in 2016 and gives restaurants the benefit of shared staff, facilities and purchasing for food and packaging. Each restaurant business employs its own chefs and has control over menus.
The service also helps riders through shorter waiting times and the opportunity to generate more earnings. There are now 250 Editions kitchens in eight markets worldwide.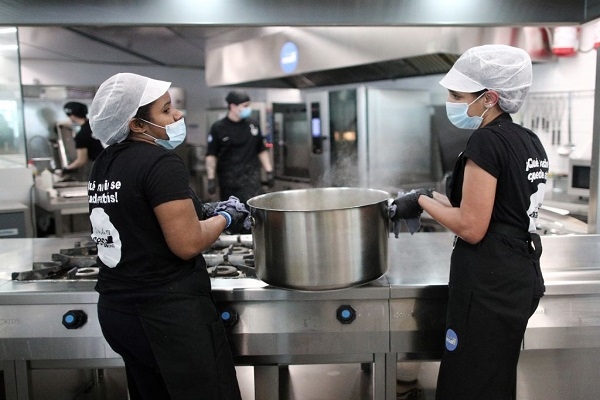 Other revenue streams being developed include a monthly subscription giving customers free delivery from restaurant and grocers on orders above a certain value. There's also Signature, which allows restaurants to badge services under their own app or website.
Deliveroo Pickup enables customers to collect their orders directly from the restaurant, while Table Service was launched during the pandemic to support contactless dining by enabling consumers to order and pay directly from the Deliveroo app inside a restaurant.
The financials
In 2020, the value of transactions processed on the Deliveroo platform surged by 64% to £4.1 billion, generating a gross profit of £357.5 million for the company. Its overall revenues hit £1.2 billion last year, a rise of 57% on 2019 as demand for takeaways in the lockdown lifted demand from existing customers, and also helped to attract new users.
Based on its fourth-quarter trading performance alone, Deliveroo points to an annual gross transaction value in excess of £5 billion. It has seen several months of operating profitability, although the overall underlying loss for last year still amounted to £226.4 million.
The losses are on top of £317.3 million in 2019 and £232 million in 2008, stemming from investments in its platform and technology as well as expansion into new areas. It had cash on its balance sheet of £379.1 million, which it believes is sufficient for its short-term needs.
Its fortunes certainly appear much brighter than at the start of the pandemic, when restaurant chains were forced to shut completely, and the company told the Competition and Markets Authority that investment from Amazon was needed to save it from collapse.
Once restaurants re-opened, there were considerable benefits from households finding themselves with no other option but to eat in. The group still took £1.3 million of furlough support from the UK Government and £3 million of coronavirus relief grants, which helped to offset costs of £4 million primarily relating to PPE for riders.
Details of the IPO
The IPO has the potential to be one of the largest in London for several years, even topping 2020's blockbuster debut of Hut Group owner THGTHG (LSE:THG) at an initial £5.4 billion valuation.
The potential £7 billion price tag is based on a sizeable premium to its eighth and most recent capital raise of $180 million in January. Others by Deliveroo since April 2014 have brought on board blue-chip shareholders including Amazon and Fidelity and generated £1.3 billion in total.
The IPO will make up to £50 million of shares available to customers, restaurants and grocers, and riders. To be eligible, investors need a Deliveroo account and to have placed one order.
The shares are being made available via the PrimaryBid service with the option to apply for £250, £500, £750, or £1,000 of shares.
Deliveroo warns that while everyone who registers their interest will have the chance to apply, it is possible that not everyone will be allocated shares.
It said: "We will have £50 million of shares to allocate to customers and, if we are oversubscribed with applications, we will prioritise our most loyal customers first, while still making sure new customers are able to benefit."
How will the listing work?
A dual-class share structure will be in place for three years to enable founder Shu to execute his long-term plans for the company. As the holder of Class B shares, he will be entitled to 20 votes for every share held, whereas the Class A shares will have the usual one.
Such share structures are common on Wall Street, but raise concerns about corporate governance and potential curbs on the ability of shareholders to hold management to account. Deliveroo has pledged a strong commitment to corporate governance standards, including through having a majority of independent board members.
The structure is in line with proposals contained in the government's recent review of listing rules, which aim to encourage more innovative companies to list in London. But as these changes are not imminent, Deliveroo will initially have a "standard" rather than premium listing on the London Stock Exchange (LSE:LSEG), excluding it from the FTSE indices.
How much are the bosses getting?
Shu co-founded the business in August 2013 with childhood friend Greg Orlowski. Their idea for starting Deliveroo came after Shu moved from New York to London and realised that food delivery options were lacking in comparison with his former home.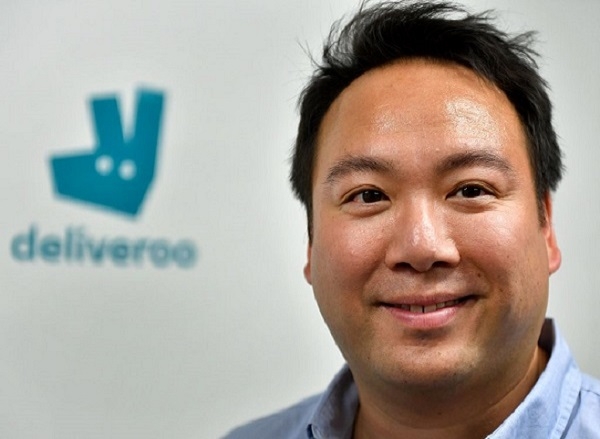 The service launched in Chelsea, with Shu its first ever rider. He now holds a 6.16% stake, which could be worth as much as £430 million based on a valuation of £7 billion.
Shu currently receives a base salary of $450,000 but is also eligible for a discretionary bonus based on performance targets.
The Deliveroo board is led by former Premier League acting chair Claudia Arney, whose appointment in November effectively signalled the company's intention to pursue a stock market float. Arney, who has held senior positions at the Treasury and Goldman Sachs, is entitled to receive £425,000 for her role at Deliveroo.
Next CEO Simon Wolfson, who was a surprise addition to the Deliveroo board in January, is on £90,000 a year and has shares potentially worth £80 million.
And what will delivery riders get?
Deliveroo intends to make individual payments of up to £10,000 to the "longest serving and hardest working riders" who have helped to build the business.
This is part of £16 million due to be set aside on the day of the listing, with payments of varying sizes available to riders who have been with Deliveroo for at least one year and completed at least 2,000 orders.
The gig economy model used by Deliveroo and similar firms continues to prove controversial, although the company points out that its riders welcome the flexibility of working at any time and for as long or as short a period as they want. They can also work with multiple companies, including competitors.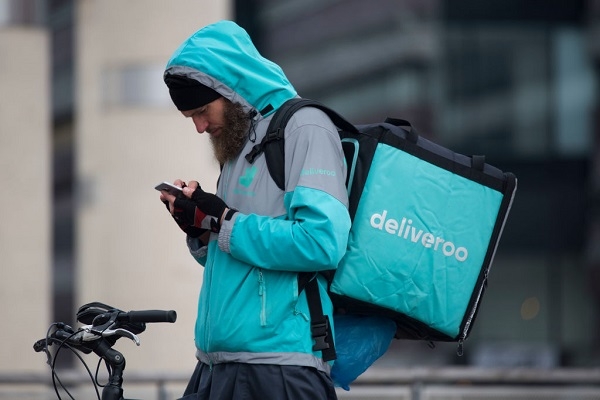 It points out that the average length of time a rider works with Deliveroo has increased from an average of six months in 2018 to 10 months in 2020.
But unions in the UK continue to press Deliveroo in court over the need for collective bargaining rights and a greater say for riders on working conditions.
It's a point separately highlighted in the Supreme Court when Uber drivers were classed as workers and entitled to basic employment protections such as minimum wage and holiday pay.
Deliveroo has set aside £112.2 million to cover potential legal costs, most likely to relate to the employment status of its delivery riders. This includes in Italy, where a ruling in February raised the material risk of fines or back payments to as many as 19,000 riders engaged under historic models.
Among its rivals, Just East Takeaway has changed the way it employs gig economy workers after giving couriers hourly pay rather than pay-per-job, ensuring increased security of income for staff for the first time.
Who is the competition?
Competition in the food delivery space is intense and, in the post-pandemic world, it is impossible to guarantee that its business model will continue to generate enough strong growth to satisfy all of the players, which include Just Eat Takeway.com and Uber Eats.
Just Eat Takeaway.com enjoyed blistering growth in 2020 after revenues jumped 54% to 2.4 billion euros (£2 billion) on the back of order growth of 42%. Costs spiralled, however, as courier overheads jumped tenfold to 712 million euros (£610 million) and the company record an overall loss of 151 million euros (£129.3 million).
The Amsterdam-based company, which is valued at £10 billion in the FTSE 100 index, heaped pressure on Deliveroo by revealing an 88% surge in UK orders made through its online marketplace and a 600% jump in delivery business in the first two months of 2021.
Just Eat also made it clear from its pricing strategy that it would continue to chase market share over profitability, telling investors: "Only clear market leadership positions will lead to sufficient scale, high order density, and network effects which enable healthy delivery margins in the long-run."
Uber's chief executive Dara Khosrowshahi has a similar ambition, detailing in recent quarterly results how he intends to accelerate growth at loss-making Uber Eats by becoming the leading player in most of its markets before focusing on margins.
The Deliveroo outlook
In the past year, 20,000 new restaurant partners joined Deliveroo and the company attracted 36 new grocery partnerships, covering around 1,600 UK sites on the platform.
It points out that the online food delivery sector remains relatively new, presenting an enormous opportunity for growth. Out of 21 meal occasions each week, it estimates that fewer than one of these is transacted online.
The company has said it hopes its gross transaction value will grow by between 30% and 40% in 2021 and, in the medium term, continue to grow by 20% to 25%.
The gross profit margin is expected to be between 7.5% to 8% in 2021, improving to over 8.5% in the medium term, as the company continues to focus on attracting new consumers.
Deliveroo announced in January that it plans to expand its services to around 100 new towns and cities in the UK, bringing it to another four million people. It is also looking to expand its reach within the areas it already operates, such as Glasgow and the Home Counties.
As the fastest growing part of the business, the company wants to expand the on-demand grocery offering from the 4,300 sites served at the start of 2021. This is a particularly competitive landscape, with a £1 billion fundraising by Just Eat recently fuelling speculation that it could be the next to target this market.

Deliveroo also said it wants to more than double the number of Editions kitchen-only sites it operates, as well as attract more restaurant partners to its white-label Signature service.
Shu said: "We will be investing in expanding delivery-only kitchens, expanding on-demand grocery, developing new tools to help restaurants grow their businesses and giving consumers increased choice."
These articles are provided for information purposes only. Occasionally, an opinion about whether to buy or sell a specific investment may be provided by third parties. The content is not intended to be a personal recommendation to buy or sell any financial instrument or product, or to adopt any investment strategy as it is not provided based on an assessment of your investing knowledge and experience, your financial situation or your investment objectives. The value of your investments, and the income derived from them, may go down as well as up. You may not get back all the money that you invest. The investments referred to in this article may not be suitable for all investors, and if in doubt, an investor should seek advice from a qualified investment adviser.
Full performance can be found on the company or index summary page on the interactive investor website. Simply click on the company's or index name highlighted in the article.