Should you bookmark this small-cap with record growth?
Recession-resilient, with much loved products, this 'portfolio of portfolios' has undergone a metamorphosis since I was a greenhorn, and even surprised ii columnist Richard Beddard.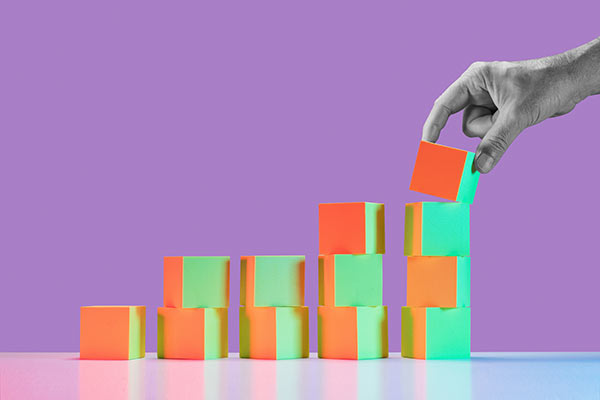 I've just returned from the Hay Festival in Wales, where the lack of rain made glamping the experience I'd hoped for, and the public's enthusiasm for books matches my own if the coffee queues are anything to go by.
Total sales for the UK's publishing industry in 2022 reached £6.9 billion, up 4% from 2021, with the export market playing a big role in the industry's success, according to The Publishers Association.
At my first Hay, I got to hear Grammy award-winning singer Dua Lipa talk books on the Baillie Gifford-sponsored stage. She was joined by grime artist Stormzy, Margaret Atwood, Marina Hyde, and Demon Copperhead author Barbara Kingsolver, who has just won the Women's Prize for Fiction for her reimagining of Charles Dickens' David Copperfield.
Independent publishing house Bloomsbury Publishing (LSE:BMY), which had 17 books featured at the Hay Festival, reported record sales and profits at the end of last month. The £370 million company also increased the full-year dividend by 10% to 10.34p a share, as we reported following bumper results.
Authors published by Bloomsbury have won the Nobel, Pulitzer and Booker prizes, and prominent names include Madeline Miller, who wrote the bestselling Circe and The Song of Achilles, and Samantha Shannon who penned The Priory of the Orange Tree. It also publishes Wisden Cricketers' Almanack. A full set of almanacks – the first volume was published in 1864 – is now worth more than £100,000.
Bloomsbury, however, is still best known for being the publishing house that was richly rewarded after taking a risk on J.K. Rowling's story about a schoolboy wizard after several others declined. Bloomsbury has said that its goal is to "ensure that new children discover and read [the series] for pleasure every year", and they are certainly doing that. More than 25 years after it was first published, Harry Potter and the Philosopher's Stone – the inaugural title - was the third bestselling children's book of the year on UK Nielsen Bookscan, according to Bloomsbury.
I did several weeks of work experience (paid!) at Bloomsbury 20 years ago, when they were based in London's Soho Square. Back then, BookTok and Bookstagram hadn't been dreamed up, and artificial intelligence (AI) didn't lend a helping hand with any book covers. Among the things I remember are the postal sacks, bulging with Harry Potter fan mail, that waited by the reception desk each morning when I arrived, eager and green, to hunt for gold among the 'slush pile' of unsolicited manuscripts. At that point in time, The Goblet of Fire was the latest Harry Potter book on the shelves, with Hogwarts fans eagerly awaiting The Order of the Phoenix (2003).
Fast forward to 2023, and a lot has changed at Bloomsbury. Now, there are likely to be as many fan letters (if pen is still put to paper these days) for blockbuster fantasy author Sarah J. Maas, who is likely bringing in almost as much money as the Boy Who Lived. Respected ii columnist Richard Beddard, who holds Bloomsbury in his Share Sleuth portfolio, last summer explained that one of his readers, also a private investor, had written to him explaining that Maas brought in only slightly less in revenue than Harry Potter in 2022, £35.1 million versus £38.6 million. Maas' Throne of Glass, Court of Thorns and Roses, and Crescent City series have sold more than 26 million copies worldwide, and her 15 books are published in 37 languages. What's more, Maas has a new book out in January 2024, and Bloomsbury has signed a further four-book deal with the American writer, in addition to the three books currently under contract.
Richard also said, writing in July last year, that he thought "Bloomsbury will do well to ever have another year when it performs as well in terms of growth as it has in 2022". But the Potter publisher has done just that. Revenue in 2023 was up 15% at £264 million compared with £230 million in 2022.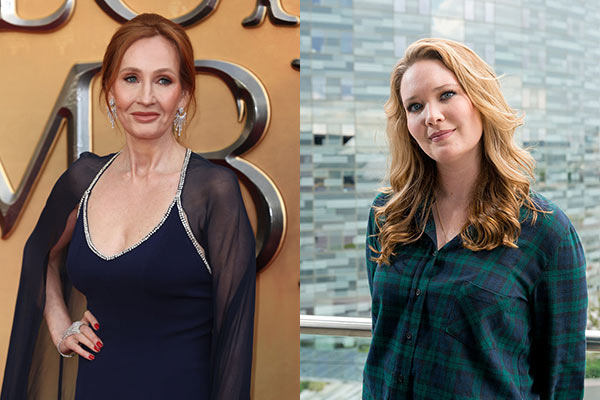 Left to right: J.K. Rowling, and American writer Sarah J. Maas
Diversification in channels and markets
Bloomsbury, described as 'a portfolio of portfolios', has changed in other ways since I did my internship there decades ago. It has expanded internationally, made lots of acquisitions, created Bloomsbury Digital Resources (BDR), and academic books are big business.
Nowadays, the publisher is no longer housed in Soho Square, and has moved to new offices in London, but the company is still overseen by founder and chief executive Nigel Newton, who has been at the helm since inception in 1986.
Newton said the most recent set of results "demonstrate the strength of our strategy to publish for both the consumer and the academic markets, unusual in our industry, and to grow digital revenues while expanding globally". International revenues increased to 73% of total revenue, Bloomsbury's highest ever.
Bloomsbury Digital Resources is for students, academics, and librarians and provides "primary documents, critical texts, historical archives, or the latest in video and audio resources", mainly in the arts, humanities and social sciences. BDR is extending its reach in the US market. Bloomsbury reported BDR revenue growth of 41% to £26.2 million compared with £18.6 million in 2021-22.
Recession resilience?
For those who are concerned that the pandemic book-buying boom is over and that the cost-of-living crisis could impact the public's appetite for reading, I'm not so sure.
Those with a mortgage, or someone hoping to get one, are closely monitoring interest rates, hoping that when their renewal time rolls around, their deal won't be too crucifying. But if homeowners are forced to pull in their horns to absorb the hike in payments, buying books is one area where they are unlikely to economise.
In Bloomsbury's annual results, Newton argued that "despite the economic uncertainty, readers continue to turn to books", and research this month backs up his view that books are still an affordable luxury, and an enduring pastime.
A third of us (33%) choose books as an escape, according to The Publishers Association. This month, the trade body reported the results of a survey of 2,271 adults across the UK that showed that, bar watching TV, reading was preferred over streaming TV (32%), looking at social media (27%), listening to the radio (24%), going to the pub (21%) or cinema (16%), or listening to a podcast (14%). I would certainly rather read than look at another screen.
Artificial intelligence: a new chapter in publishing
But would I want to read a book that a machine has created? There is concern among publishers, authors, designers, and readers - myself included - about AI-generated books and artwork, and the threat to creative livelihoods. According to Reuters, there is a "new sub-genre on Amazon: books about using ChatGPT, written entirely by ChatGPT", and The Guardian reported last month that Clarkesworld, which publishes science fiction short stories, was forced to close to submissions after a deluge of entries generated by AI.
The Bookseller, a trade publication, said this month that the Publishers Association is forming an AI taskforce to help the industry navigate new developments in AI technology.
Amid the fears, though, there is positivity. AI could, for example, help develop new content by identifying market trends to inform commissioning strategy. Or it could assist in the production process by screening manuscripts and translating copy for other markets. Like other industries contemplating how AI will change them, there are unknown unknowns.
When Harry met Sarah
This autumn, the first Harry Potter almanac is being published by Bloomsbury. In April, HBO Max announced a new Harry Potter television series, over a decade, with each season dedicated to one of the seven books. Bloomsbury believes "the series will stimulate further interest in Harry Potter titles" and it's hard to disagree.
Far from dying in the digital age, books are in rude health, and given that Bloomsbury editors made the right calls in acquiring Harry Potter and Sarah J. Maas, there is no reason to believe the company won't back more winners in the future. And will Bloomsbury still be publishing its star couple 20 years from now? Don't bet against it.
These articles are provided for information purposes only. Occasionally, an opinion about whether to buy or sell a specific investment may be provided by third parties. The content is not intended to be a personal recommendation to buy or sell any financial instrument or product, or to adopt any investment strategy as it is not provided based on an assessment of your investing knowledge and experience, your financial situation or your investment objectives. The value of your investments, and the income derived from them, may go down as well as up. You may not get back all the money that you invest. The investments referred to in this article may not be suitable for all investors, and if in doubt, an investor should seek advice from a qualified investment adviser.
Full performance can be found on the company or index summary page on the interactive investor website. Simply click on the company's or index name highlighted in the article.