FTSE tracker funds
See why FTSE tracker funds have become a popular option for investors looking to grow their SIPP and ISA portfolios.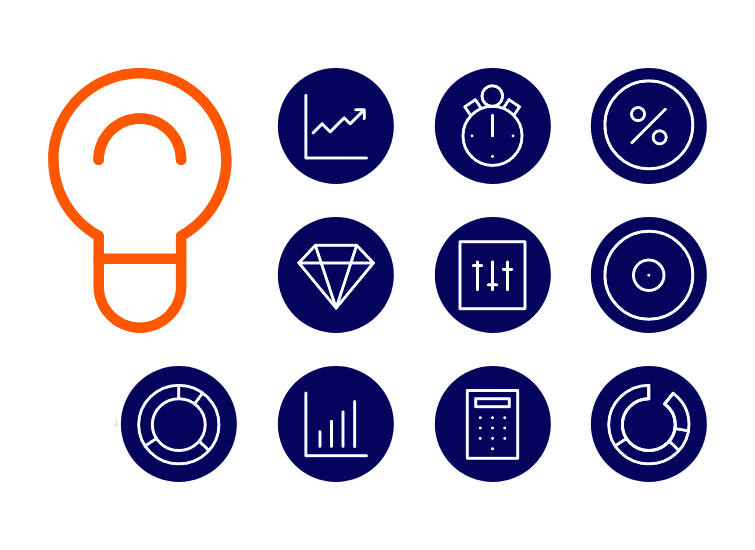 Please remember, investment value can go up or down and you could get back less than you invest. The value of international investments may be affected by currency fluctuations which might reduce their value in sterling.
What are FTSE Tracker Funds?
FTSE tracker funds are low-cost, passive investment funds that follow the performance of a FTSE index.
A FTSE (Financial Times Stock Exchange) index is a list of stocks traded on the London Stock Exchange. They reflect the performance of the UK stock market. For example, the FTSE 100 follows the UK's largest 100 companies.
There are many indices that represent different segments of the FTSE, such as the FTSE 100 Index, the FTSE 250 Index, the FTSE 350 Index, the FTSE All-Share Index the FTSE Fledgling Index and the FTSE Small Cap Index.

Reasons to invest in FTSE tracker funds
Simplicity - a FTSE tracker fund is a simple way of investing in a range of the UK's biggest companies. You don't need to consider individual stocks or think about the number of companies in a portfolio.
Low cost – active funds, which are run by fund managers, aim to outperform a stock market. However, this makes them more expensive than tracker funds, and beating the market is not guaranteed. A tracker fund can give you exposure to hundreds of companies for a fraction of the cost.
Reduced risk – investing in a FTSE tracker fund means your money is invested across a very wide range of companies. This diversification reduces the risk of a single company's downturn affecting your overall portfolio.
What FTSE index tracker funds do ii offer?
We offer a wide range of FTSE index tracker funds. An easy way to find them is by visiting our funds page and search 'FTSE'.
A few FTSE index tracker funds are featured in our Super 60 investment list:
Please note: our Super 60 investments are not personal recommendations. Please do your research and if you are unsure, seek advice from a suitably qualified financial adviser.
How to invest in FTSE tracker funds with ii
1.
Open an account
It only takes a few minutes to get started.
Just £9.99 a month gives you our ISA, Trading Account and Junior ISA. Add a SIPP for £10 a month extra.
2.
Choose your index tracker fund(s)
We've included several FTSE tracker funds in our Super 60 investment list.
Need help choosing? Our Quick Start Funds include Vanguard LifeStrategy funds, which include multiple index funds in one portfolio.
3.
Choose how you want to invest
We've made it simple:
Use our regular investing service to top up monthly, without paying trading fees.
Or enjoy one free trade each month and buy & sell investments as and when you choose.