The need to upgrade
Satpal could potentially add £27,000 to the value of his pension over 15 years by switching to our self-invested personal pension (SIPP).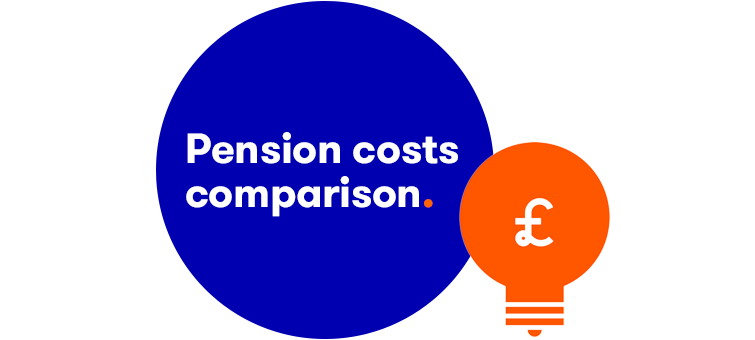 Before switching.
£2,300 annual charges in year one.
Based on 1% annual product & investment charges.
After switching to the ii SIPP
.
£1,378 annual charges in year one.
Based on a flat fee of £239.88 (12 months x £19.99) + 0.495% fund charges.
Satpal's story
Satpal has worked as an independent contractor for most of his career. He took out a stakeholder pension when they began in 2001 and always made it a priority to pay in. It's now worth £230,000. Satpal's recently taken a permanent job with one of his clients and has joined their workplace pension plan for the future, to benefit from employer contributions.
He's an experienced investor and understands that, at higher values, paying flat fees for your pension plan can leave you with more money to invest than the percentage-based charges he's paying for his stakeholder plan and his new workplace pension.
Satpal loves what he does. He'd like to keep working until he's 65. In the meantime, he decides to upgrade his stakeholder pot money to an ii SIPP. His total monthly charge with ii is £19.99, which includes £9.99 for the Investor Service Plan plus a £10 SIPP fee.
Satpal decides to split his money equally between two popular funds. An ethical actively managed fund with an annual investment charge of 0.77%, and a passively managed fund with an annual investment charge of 0.22%.
Statistics for older pensions like Satpal's:
Over 1.1 million stakeholder pensions were sold between April 2001 and September 2002 alone (source: ABI, reported in the Guardian).
The benefit of fair flat fees with ii
A £922 saving in fees in year one, without allowing for investment returns.
Allowing for investment growth of 5% each year Satpal could potentially save £19,000 in total fees and add an extra £27,000 to the value of his plan over 15 years.
This case study is for illustration only. It is based on analysis by independent experts at The Lang Cat of ii's SIPP charges compared to a representative charge scenario for the type of pension being transferred. The charges for any pension you transfer will depend on your personal circumstances and are likely to be different (higher or lower). Find out more. Investment returns are not guaranteed and can go down as well as up.
Open a SIPP by 31 October and pay no SIPP fee until May 2022 – saving you £60. Then just £10 a month extra. Terms apply
The ii SIPP is aimed at clients who have sufficient knowledge and experience of investing to make their own investment decisions and want to actively manage their investments. A SIPP is not suitable for every investor. Other types of pensions may be more appropriate. The value of investments made within a SIPP can fall as well as rise and you may end up with a fund at retirement that's worth less than you invested. You can normally only access the money from age 55 (age 57 from 2028). Prior to making any decision about the suitability of a SIPP, or transferring any existing pension plan(s) into a SIPP we recommend that you seek the advice of a suitably qualified financial adviser. Please note the tax treatment of these products depends on the individual circumstances of each customer and may be subject to change in future.