Our history
Helping investors for over 25 years.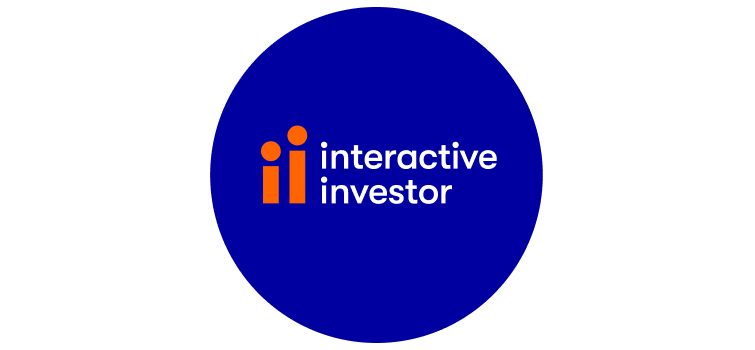 Founded over 25 years ago as a digital retail investing information service, ii has always been a purpose-driven business.
With over 600+ colleagues we have always put the customer at the centre of what we do, through our fair pricing, our advocating for a level playing field for retails investors, and doing everything we can to make our customers feel they have been served.
Thanks to them and the extraordinary dedication of the team, we are now proud to support the investment needs of over 400,000 customers who entrust us with over £50bn of their savings and investments.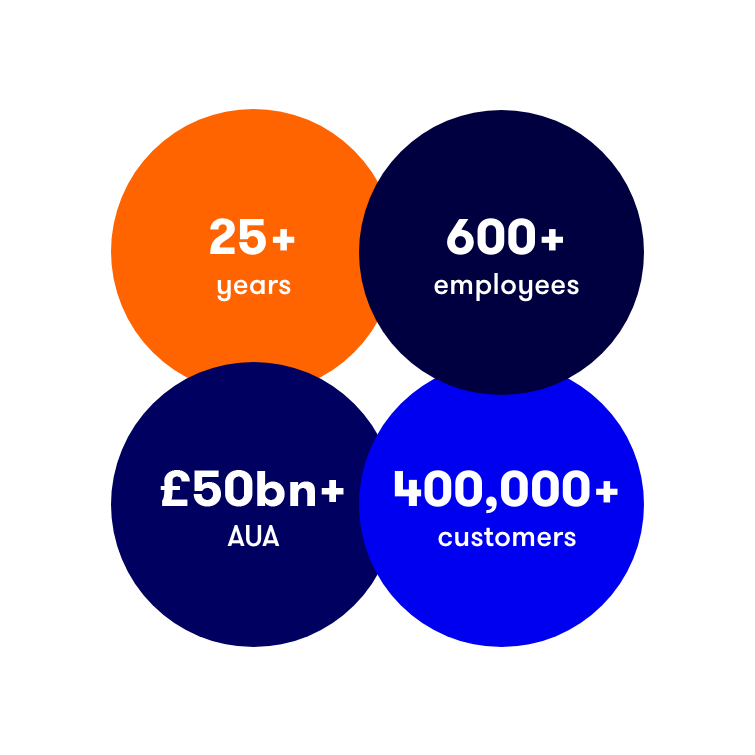 Over 25-year heritage as a direct-to-consumer 'customer champion'
With a wealth of experience in financial services, your investments are in safe hands with the ii team. Over the past quarter century we've achieved:
A customer-centric culture with a market-leading Trustpilot score of 4.7
A long track record of innovation through: subscription pricing, no exit fees, free regular investing, ethical rated list, multi-currency and international direct market access.
Fast-growing brand awareness
A fully integrated operating platform built for future scale by market experts
Successful application of data science and machine learning
A focused direct-to-consumer-only proposition
ii benefitted enormously from a diverse group of shareholdings over its first 20 years - including a brief foray as a listed business on the Nasdaq - but the big change came when JC Flowers agreed to make a majority investment in 2017 to support ii's acquisition plans.
From 2017 to 2021, ii acquired and integrated four mid-sized UK platforms, and by doing so created the UK's largest subscription investment platform.
Throughout this time, ii has continued to champion the ordinary investor, including being the first major platform to ban exit fees, the first to introduce free regular investing, and the first to make voting free for all investors.
Helping people take control of their financial future
Choice
Whole of market
No exit fees
Asset class agnostic pricing
Advocacy on removing barriers
Level playing field
Shareholder voting
Advocacy on pre-emption rights
IPO access
Secondary market access
Transparency
Fixed subscription-based pricing
Private Investor Index
Advocacy on transfer times
Standardised costs and charges
Thought leadership
Sustainability, ACE 40 and Editorial
Great British Retirement Survey - a detailed portrait of retirement
Education - Personal Finance Teacher of the Year Awards
A strong technology culture that serves customers
We are incredibly proud of our service and technology culture.
This enables everything we do and we continue to adapt and learn new skills so that our service stays up, stays reliable and stays relevant.
We invest continuously in our technology and tools so whether in the most challenging of times or the most complex of projects the team works tirelessly to ensure the customer experience is constantly improving.
At every step of the way, privacy and security are front of mind which is why we were determined to be first to enable multi-factor authentication (MFA) and why we value our Cyber awards so highly.
Our technology and service culture is built on:
State-of-the-art digital platform combining ownership of end-customer applications and leading Figaro solution.
Adaptable and easy-to-use proprietary user interfaces which are developed and maintained in-house.
Cloud-based architecture with minimal hardware footprint or internal dependencies.
Fully scalable and highly robust.
High levels of online servicing, automation and straight-through processing, reducing variable cost to serve.
Third party contracts give ii economies of scale, with set minimums and volume-based incremental pricing arrangements.
Focus on security, continual investment with market leading multi-factor authentification and biometrics implementation.
Consistent industry recognition
Our story continues
In May 2022, ii became part of abrdn. It is the next exciting chapter and we will continue to work hard to help more people take control of their financial future. Already in 2022 we have introduced a New Pension ("Pension Builder") that makes building long term savings simple, and introduced Friends & Family that allows customers to support the investing needs of those they care for.
ii has been supporting its customers investing needs for 25 years and we hope to be trusted to service current and future customers for the next 25 years.
The value of your investments may go down as well as up. You may not get back all the money that you invest. If you are unsure about the suitability of an investment product or service, you should seek advice from an authorised financial advisor.