Richard Wilson
Richard joined the ii board as a non-executive director in 2015, and has been at the helm, as CEO, since March 2017.
Starting out as an operations clerk at Société Générale, Richard has been driving and delivering change across the finance industry for three decades, including leading roles in UK and European brokers and banks.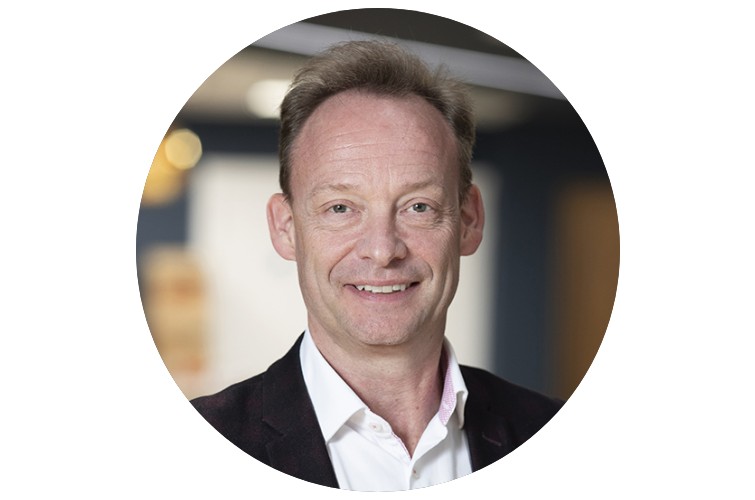 Barry Bicknell
Our CFO since 2011, Barry oversaw the creation of ii's execution capability before leading our transformation into one of the UK's fastest-growing retail brokers. His strong financial and risk-management background includes roles at HSBC Investment Bank and WestLB Panmure.
Caroline Connellan – Non-Executive Director
Caroline joined the ii Board in May 2022, as a Non-Executive Director. Caroline is the CEO of abrdn's Personal Wealth business, with proven experience in personal wealth management, building exceptional businesses both organically and through acquisitions, and creating compelling and innovative solutions to meet client needs. Caroline was previously CEO of Brooks Macdonald Group plc and has held Executive level roles for HSBC and Standard Life. She was a member of the Investment Association board from 2018 to 2021, and a member of the UK Government's Asset Management Taskforce from 2019 to 2021.
Stephanie Bruce – Chair of Risk Committee (designate)
Stephanie joined the ii Board in May 2022, as the Chair of Risk Committee. Stephanie is an Executive Director and Chief Financial Officer for abrdn plc and is a highly experienced financial services practitioner with significant sector knowledge, both technical and commercial. Prior to abrdn, Stephanie was a partner at PwC, leading the financial services assurance practice.
Tracey Hahn - Chair of Remuneration Committee (designate)
Tracey joined the ii Board in May 2022, as the Chair of Remuneration Committee. Tracey is Chief People Officer for abrdn, leading the HR function globally. She brings extensive experience from HR leadership roles at leading global financial services companies, including ReAssure, Old Mutual Wealth (now Quilter) and Merrill Lynch. She has expertise in designing and implementing reward strategies, shaping values-led cultures, delivering HR service model and business transformation, supporting mergers and acquisitions, and helping organisations to nurture and retain talent.