Richard Wilson – Chief Executive Officer
Richard joined the ii board as a non-executive director in 2015, and has been at the helm, as CEO, since March 2017.
Starting out as an operations clerk at Société Générale, Richard has been driving and delivering change across the finance industry for three decades, including leading roles in UK and European brokers and banks.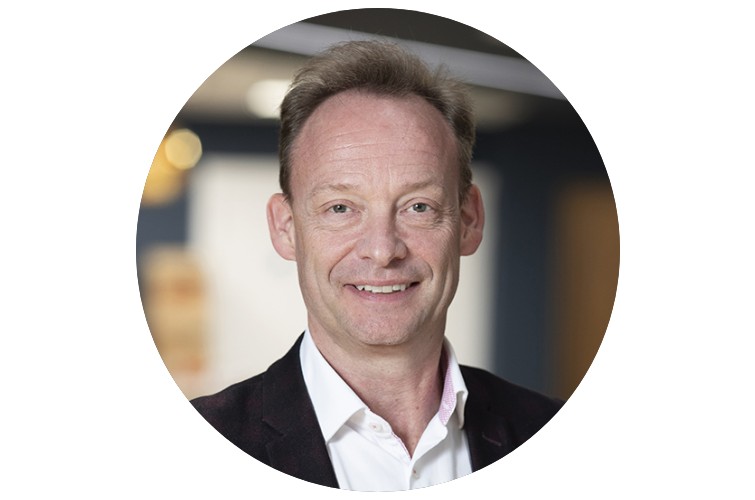 Barry Bicknell – Chief Financial Officer
Our CFO since 2011, Barry oversaw the creation of ii's execution capability before leading our transformation into one of the UK's fastest-growing retail brokers. His strong financial and risk-management background includes roles at HSBC Investment Bank and WestLB Panmure.
Libby Jones – Chief People Officer
Libby joined ii in June 2020 and has responsibility for the strategic people agenda across ii. She has a proven track record in implementing HR strategies within large organisations, having worked for the John Lewis Partnership (JLP) for more than 15 years, ultimately as HR Director for the John Lewis brand and as a member of the Management board.
Gary Shaw – Director of Operations
Gary joined ii in 2015 and is responsible for leading the Customer Services and Operations teams. Originally qualifying as an electrical and electronic engineer, Gary has extensive experience leading large-scale operations in the financial services sector, developing and implementing customer experience improvement schemes and automated customer processes.
John Tumilty – Chief Technology Officer
John has been leading the Technology strategy at ii since 2016. He has extensive IT experience in the financial sector, including working for Goldman Sachs in Tokyo, New York and London. Previous roles have included Head of Equity Technology for Goldman Sachs and CIO of UBS' investment bank. John has been involved in several IT integrations and has consulted for firms in relation to their IT re-structuring.
Craig Hughes – Head of Sustainability & Resilience
Craig joined ii in 2018 as the Head of Enterprise Risk, and is now responsible for ii's sustainability & resilience strategy. Prior to ii, Craig worked in various roles at The Co-operative Bank, and as an economic analyst in the European Strategy Group at the Foreign & Commonwealth Office.
Chris Horner – Chief Risk Officer
Chris joined ii in 2015, from Lloyds Banking Group, and is now Chief Risk Officer for the firm. Chris has more than 30 years' experience working in financial services, having joined the industry shortly after the Big Bang in the early 1980s. He has provided regulatory expertise and leadership within compliance at a number of organisations, including Skipton Building Society and GE.
Saj Arshad - Chief Commercial Officer
Saj joined ii in May 2022 and is responsible for leading the commercial team and implementation of the commercial strategy. Saj came to ii from Santander where he was UK Chief Customer & Marketing Officer and brings a depth of brand and marketing experiences across financial services and subscription businesses.