Holding back the years: three timeless longevity stocks
Britain's Warren Buffett, our columnist Ian Cowie, and Baillie Gifford have all invested in the 'money fountain' of longevity science. Should investors follow suit?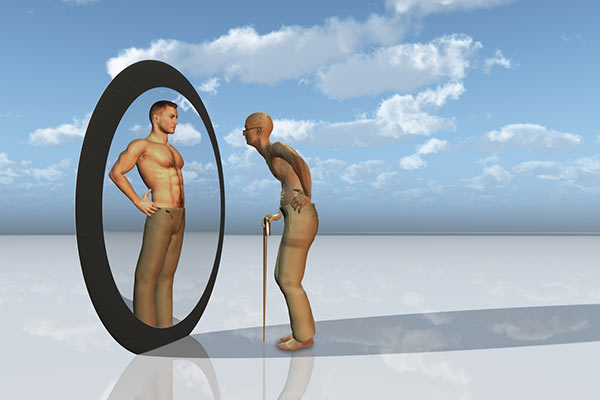 "You and I are gonna live forever", sang Oasis frontman Liam Gallagher in the 1990s. But would you want to? Perhaps not given our climate-change ravaged world, yet who wouldn't "want more life", as replicant Roy Batty demanded of Harrison Ford's Deckard in Blade Runner.
There are a slew of companies working on ideas that could extend our lives. British billionaire investor Jim Mellon who, among others, has been described as Britain's Warren Buffett, is chair of private investment firm Burnbrae, and helped set up 'biotech longevity company' Juvenescence in 2016. The following year, Mellon co-authored a book of the same name with entrepreneur and business adviser Al Chalabi. The pair describe longevity science as "truly the biggest money fountain we have ever seen".
Mellon's firm Juvenescence is certainly practising what it preaches by investing heavily in biotechnology micro-cap AgeX Therapeutics (AMEX:AGE), a $19 million (£15.3 million) firm based in California. The company has created the PureStem platform, which is "stem cell-derived cellular therapies for use in repairing tissues in the aged human body afflicted with degenerative disease". AgeX's tissue regeneration technology is designed to "restore the capacity of tissues to regenerate following injury, a process which is lost with ageing". AgeX currently has three therapeutics in the pre-clinical stage of development.
While this all sounds very promising, since IPO in 2018, AgeX's share price has fallen 90%, and as its recent Q1 results highlight, the company requires regular new funding. Last month, the company announced it may be delisted from the NYSE American exchange based on non-compliance with equity requirements. Age X intends to appeal.
Biotechnology companies can be money fountains, but they can also be money pits. They are a high-risk area for investors because such companies are often dependent on the success of a small number of treatments, making them very much 'jam tomorrow' stocks. In addition, growth companies in the development phase often take a long time to mature and have been hit by rising interest rates and inflation, which hurt future earning predictions.
In the Bible, Methuselah, grandfather of Noah, is said to have lived for 969 years, but that's not the kind of territory we're talking about with current longevity science! Instead, Juvenescence suggests that "within just a couple of decades we expect average human life expectancy in the developed world to rise to around 110". Centenarian cards from the king all round then.
Mellon writes that, "Learn, earn, burn out, retire and expire is about to be replaced with a new life paradigm…it will go as follows: birth, start learning (you will be doing this bit for your whole life), earn (but in multiple careers), retire (at 80 or more), but even then, stay engaged with some form of 'job' and eventually, at 110 or even more, expire."
Britons who live 20 or 30 years longer than current norms would be a mixed blessing for a country such as the UK with its ageing population. Better health would mean less stress on the NHS from treating age-related diseases, as health is the leading reason for people aged 50-64 to be out of work, according to the Centre for Ageing Better, a UK non-profit organisation. However, living longer would exacerbate funding issues for the creaking state pension. Yet, if better health meant Britons worked for longer and, if jobs were designed differently in the future in response to more older workers, say, four-day weeks and greater flexible working, perhaps pension funding would be less of a problem.
There are undeniable opportunities for investors given the wealth of ageing populations in the West and fast-growing middles classes in countries such as China and India. It just depends on investors finding the proverbial needles in the healthcare haystack. Here are three innovative firms with different risk profiles for investors to consider.
'Zombie cells' and senolytic medicine
San Francisco-based Unity Biotechnology (NASDAQ:UBX), which floated in 2018, is working on therapeutics to prevent, halt and reverse various diseases of ageing, such as arthritis, vision loss and cognitive decline.
According to the Guardian, the Nasdaq-listed $41.9 million (£33.1 million) firm has received investment from billionaires including Amazon's Jeff Bezos and PayPal co-founder Peter Thiel, as well as firms such as Baillie Gifford.
Over the course of our life, as cells carry out their functions, they are damaged by biological and environmental stressors. Unity's website explains that "a common complication of this damage is cellular senescence". Senescent cells, also known as 'zombie cells', "can secrete large quantities of harmful proteins, which cause inflammation, dysfunction and tissue degradation, along with growth factors that alter the tissue microenvironment. Senescent cells are a salient feature of several age-related diseases."
Scientist Anirvan Ghosh, the chief executive of Unity Biotechnology, told The Economist's Babbage podcast in March 2022 that "ageing is the primary risk factor for a number of diseases. With cancer, a few cells go out of control, start dividing rapidly, and it is an acute, strong assault [whereas] senescence is like a slow, insidious assault [that] eventually hits a tipping point that can then lead to a fast progression of disease."
The Unity Biotechnology chief told the podcast that the firm has conducted experiments with mice, tagging their senescent cells and eradicating them. These mice then aged better, with less bone and fur loss, and better vision and cognition.
Mice are not men, of course, and Unity has also focused on targeting senescent cells in the human eye. Small-scale studies had promising results. Currently, the company has treatments for age-related macular degeneration (AMD) and diabetic macular oedema at the phase two clinical trials stage.
On the Babbage podcast, Ghosh said that Unity's "long-term vision is to have a pill that targets senescent cells across your body".
However, demonstrating the volatility of biotech stocks, Unity's shares dropped more than 60% in August 2020 after the company reported disappointing results from a clinical trial involving a drug for moderate-to-severe painful osteoarthritis. Unity's share price is down a painful 98% since its IPO five years ago. But there are other ways to play the longevity theme that don't involve looking for a silver bullet and investing in high-risk shares.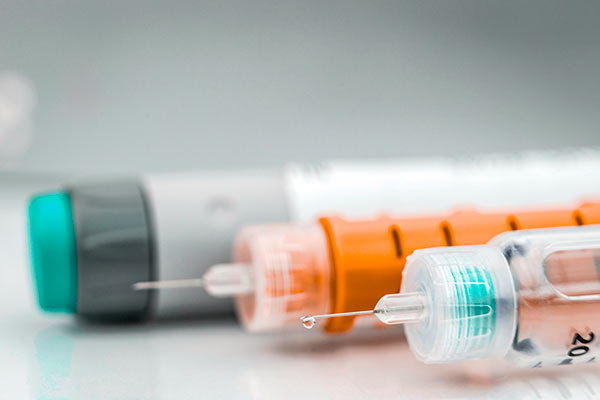 One option is Novo Nordisk (XETRA:NOVA), a Danish firm focused on diabetes, which produces 50% of the world's insulin supply. It also treats obesity, haemophilia and growth disorders.
Diabetes is one of a 'Deadly Quintet' of age-related diseases that Mellon and Chalabi identify in their book. The others are heart disease, respiratory disease, cancer and dementia.
According to Novo Nordisk, 90%-plus of all diabetes cases are type 2 globally. It says that: "In the last half century, rates of type 2 diabetes have skyrocketed around the world" and that there are now 483 million people living with the disease. The global prevalence of obesity has more than tripled since 1975, and obesity is a disease that is associated with others including type 2 diabetes, heart disease and some cancers.
Ian Cowie, an interactive investor columnist, and Terry Smith, the manager of Fundsmith Equity, are both fans of the stock. The former holds the $367.3 billon (£296 billion) healthcare stock in his 'forever fund', while the star fund manager counts it among his top 10 holdings. The firm was founded in 1923 and it now employs more than 55,000 people worldwide.
Novo Nordisk is also the "N" in GRANOLAS, an acronym coined by Goldman Sachs for the star stocks of Europe. Bank Syz's Charles-Henry Monchau says: "Common features of these companies include relatively strong balance sheets, low volatility growth and good dividend yield."
Year to date, its share price is up 16.6% and over five years it is up 234%. In its first-quarter results to 31 March 2023, sales increased by 27%.
Lars Fruergaard Jørgensen, president and CEO said: "We are very pleased with the sales growth in the first three months of 2023. The growth is driven by increasing demand for our GLP-1-based diabetes and obesity treatments, particularly in the US where the prescription trend for Wegovy highlights the high unmet need for people living with obesity. The sales momentum and continued expansion of the supply capacity have enabled us to raise the outlook for the full year."
Another 'longevity stock' is Switzerland-based Novartis (SIX:NOVN) and also a GRANOLAS constituent. With a market cap of $200 billion (£177.5 billion), the pharmaceutical firm delivered "strong growth to start 2023, driven by our in-market growth brands, in particular Entresto [heart failure medicine], Kisqali [a breast cancer drug] and Kesimpta [multiple sclerosis treatment]," according to chief executive Vas Narasimhan.
In its financial results for Q1, the company said that "with our new focused strategy unveiled in 2022, Novartis is transforming into a 'pure play' Innovative Medicines business. We have a clear focus on five core therapeutic areas (cardiovascular, immunology, neuroscience, solid tumours and haematology), with multiple significant in-market and pipeline assets in each of these areas, that address high disease burden and have substantial growth potential."
The company, which is up 4% so far in 2023, expects sales this year to grow by a mid-single digit percentage.
Novartis was founded in 1996 and created out of the merger between Sandoz and Ciba-Geigy and its "purpose is to reimagine medicine to improve and extend people's lives". The diseases it concentrates on include breast, skin, prostate and lung cancer, and heart failure. All fall under the umbrella of Mellon and Chalabi's 'Deadly Quintet'.
It's fair to say that no film or book I've consumed that focuses on immortality has ever ended well. Take, for example, the comedic Meryl Streep and Goldie Hawn film Death Becomes Her (1992). After both women swallow an 'elixir of eternal youth' delivered by an impossibly fresh-faced 71-year-old Isabella Rossellini, it all ends badly. Ditto Ursula Andress' character in She (1965). But healthcare innovation that promises us 'life extensions' instead of immortality is waiting in the wings.
These articles are provided for information purposes only. Occasionally, an opinion about whether to buy or sell a specific investment may be provided by third parties. The content is not intended to be a personal recommendation to buy or sell any financial instrument or product, or to adopt any investment strategy as it is not provided based on an assessment of your investing knowledge and experience, your financial situation or your investment objectives. The value of your investments, and the income derived from them, may go down as well as up. You may not get back all the money that you invest. The investments referred to in this article may not be suitable for all investors, and if in doubt, an investor should seek advice from a qualified investment adviser.
Full performance can be found on the company or index summary page on the interactive investor website. Simply click on the company's or index name highlighted in the article.