How to get started with US share trading
From Amazon to Zoom... our guide to investing in US markets.
Please remember: The value of your investments, and the income derived from them, may go down as well as up. You may not get back all the money that you invest. The value of international investments may be affected by currency fluctuations which might reduce their value in sterling. We may receive two elements of commission in relation to international dealing - Trading Commission and our FX Charge. Please see our rates and charges for full details of the relevant costs. Foreign markets will involve different risks from the UK markets. In some cases the risks will be greater.
New to ii? Open an account
You can buy and sell US shares with any of our investment accounts. It only takes a few minutes to get started.
Set up your account for US trading
There are two things you need to do before you can add US shares to your account.
— Sign the online Exchange Agreements. This allows us to make live international share prices available to you. You will be prompted to sign the exchange agreements when you log in to your account and search for a non-UK stock using Find & Invest or Quote.
— Complete a W-8BEN form. This can reduce the amount of tax you pay on US dividends and interest payments and is valid for three years. You can do this online by logging in and visiting our Useful Forms page. You don't need to do this if you are only investing in the ii SIPP.
You're ready to go
A few useful things to remember about trading US shares:
— US markets are usually open from 2.30pm to 9pm UK time (that's 9.30am to 4pm Eastern time) - so you can trade later than UK shares.
— You will see prices in dollars and cents – not pounds and pence.
— When you trade US shares, you will not see the 15-second countdown with a fixed price as you do with UK shares. Your order will be sent directly to the US exchange, and the actual traded price will be confirmed when the trade completes.
— With our Trading Account and SIPP, you can convert pounds into dollars and hold it in your account until you're ready to trade. This saves you having to pay currency conversion fees on every trade.
Trading Account fees and charges
When you open a Trading Account you will start on our £4.99 a month Investor Essentials plan. Should your investments grow above £50,000, you will move onto our £11.99 a month Investor plan.
Investor Essentials plan: £4.99 a month. Our low-cost plan for those investing up to £50,000. UK and US trades are £3.99.
Investor plan: £11.99 a month. Our most popular plan. It includes your first trade free every month and you can add as many Junior ISAs as you need for your children. You can also add 2 friends or family members for free. UK and US trades are just £3.99.
Super Investor plan: £19.99 a month. For super-charged investors. Your first 2 trades are free every month and you can add as many Junior ISAs as you need for your children. You can also add up to 5 friends or family members for free. UK and US trades are just £3.99.
All our plans allow you to invest as little as £25 a month using our free regular investing service.
Other fees such as stamp duty and foreign exchange charges may apply.
On Investor Essentials, you must be set up to pay your fees by direct debit, and receive your communications electronically. Full terms for our Investor Essentials plan can be found here.
Read more: Our charges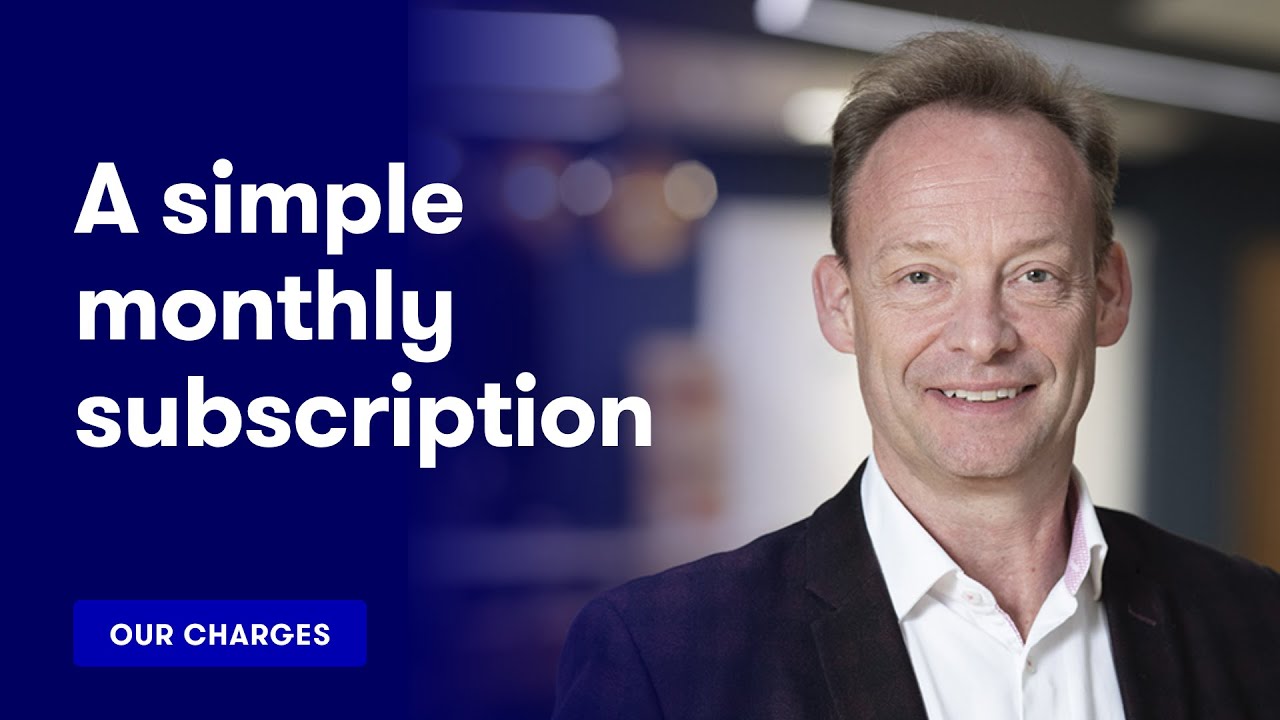 Why we're the right choice for international trading
Choice - access to over 40,000 UK and international shares across 17 global exchanges.
Value - fair, flat fees.
Award-winning - we won "Best Stockbroker for International Dealing" at the 2022 ADVFN International Financial Awards.