Are they keeping you in the dark?
You are probably paying more than you think for your old pensions. Expert analysis shows you could save over £10,000 in fees by transferring to interactive investor.
Many of us have older-style pensions, usually workplace pensions arranged by an employer.
But do you know how much you are actually paying in fees every year?
Most pension providers charge percentage fees. This means the fees increase as your pension grows. Over the years that adds up, reducing the final value of your pot. With an ii self-invested personal pension (SIPP) you pay a low flat fee, whatever your pension size, and over time as your pot grows this can result in significant savings, which could mean you have more money in retirement.
Analysis by independent experts at The Lang Cat looked at how much you could save by transferring your pension out of typical older-style pensions and into a SIPP with ii.
For example, compared to a typical personal pension taken out in the 2000s, you could save £20,000 over 20 years with ii's flat fees and fund charges.
The analysis is just for illustration. How you could benefit will always depend on your personal circumstances.
Richard Wilson, CEO, interactive investor says:


4 out of 5 pensions transferred to ii come from the major pension and life companies. The ones that spend a fortune on TV advertising with shiny black horses running around. They hope their customers won't notice they are being quietly ripped off, and best of all, when they change jobs they will leave their pension behind and forget about it. Our customers won't fall for that. They want a simple, transparent service where they have full control of their financial future.


How saving on fees can add up
Hypothetical case studies, based on industry statistics and assuming investment growth of 5% a year, highlight some of the potential cost savings from switching older-style pensions to interactive investor. How you could benefit will always depend on your personal circumstances. Investment returns are not guaranteed and can go down as well as up.

Hilary moved her £180,000 workplace pension from a previous employer to ii, potentially saving over £8,000 in fees and adding an extra £10,000 to her pot over 12 years.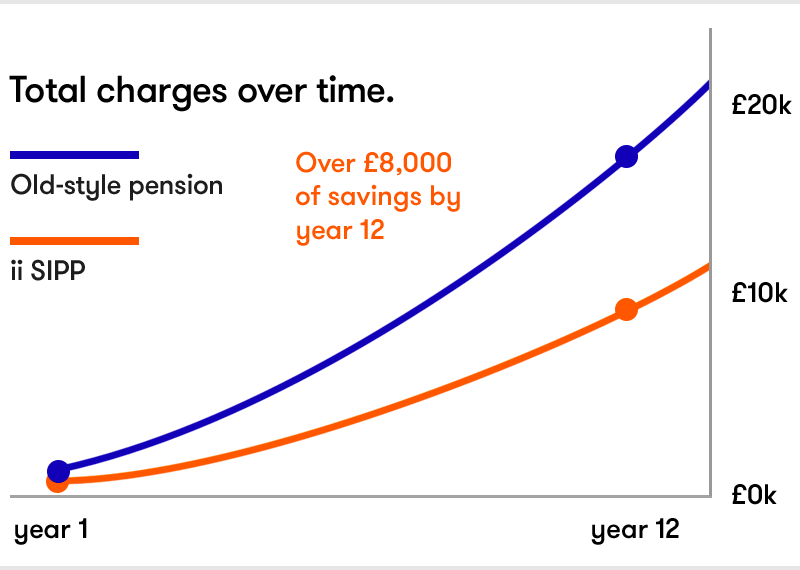 Satpal transferred his £230,000 pension from a traditional pension company to ii, potentially saving over £19,000 in fees and adding an extra £27,000 to his pot over 15 years.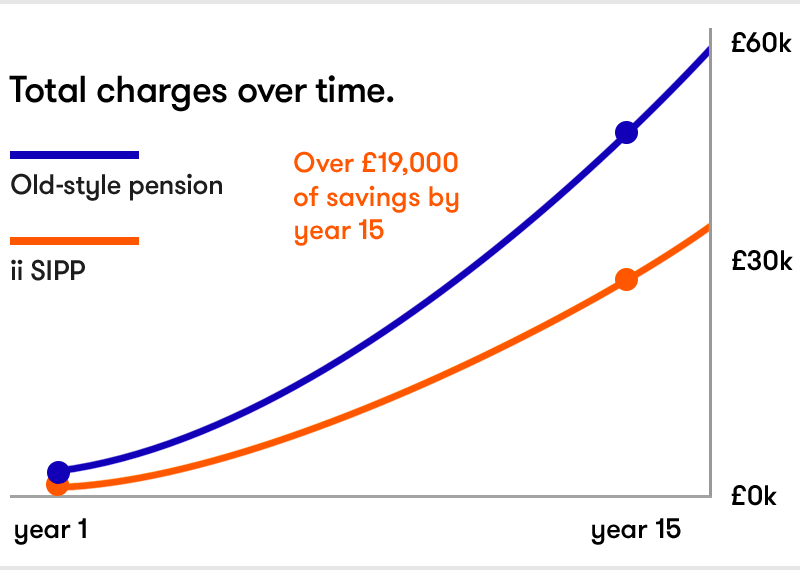 Lena moved two workplace pensions totalling £200,000 to ii, potentially saving over £10,000 in fees and adding an extra £12,933 to her pot over nine years.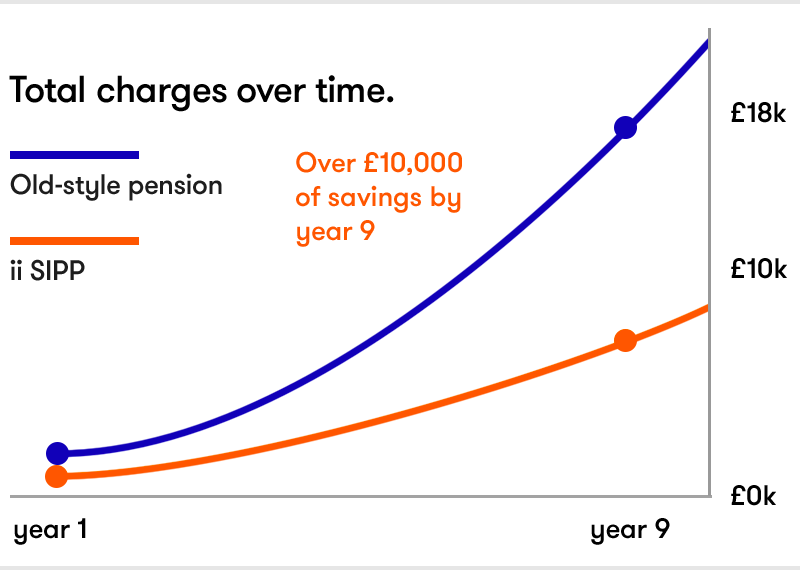 We talked to four interactive customers who have recently transferred their old-style pensions. Read their stories »
Could you save £1,000s in fees?
You'll need to review the costs of your own pension to discover exactly how much you might save, but the findings of our study are clear. If you have built up a good pension and are confident making your own investment decisions, you could be significantly better off with an ii SIPP.

Use our toolkit to find how to review your old pensions.

Open a SIPP or add one to your existing account.
Start your online transfer when you are ready.
Act now and save an extra £60
Open a SIPP by 30 April and pay no SIPP fee until November 2021. This means your service plan fee covers you for all of your investment accounts. Following the offer period, the ii SIPP fee is only £10 a month more. Terms apply
Need inspiration for your pension?
Our impartial experts' carefully selected lists can point you in the right direction.
The ii SIPP is aimed at clients who have sufficient knowledge and experience of investing to make their own investment decisions and want to actively manage their investments. A SIPP is not suitable for every investor. Other types of pensions may be more appropriate. The value of investments made within a SIPP can fall as well as rise and you may end up with a fund at retirement that's worth less than you invested. You can normally only access the money from age 55 (age 57 from 2028). Prior to making any decision about the suitability of a SIPP, or transferring any existing pension plan(s) into a SIPP we recommend that you seek the advice of a suitably qualified financial adviser. Please note the tax treatment of these products depends on the individual circumstances of each customer and may be subject to change in future.
Promotional SIPP offer terms and conditions
No SIPP fee shall be payable on all new ii SIPP accounts opened on or after 1 October 2020 for six calendar months (the "Fee Free Period"). After the Fee Free Period has ended, the SIPP fee you will be required to pay will be as set out in our then current Rates and Charges.
The Fee Free Period is open to new and existing customers who open a new ii SIPP account on or after the qualifying date.
These terms and conditions should be read in conjunction with the ii SIPP Terms. In the event of a conflict between these terms and conditions and the ii SIPP Terms, these terms shall prevail.
All other fees associated with managing your ii SIPP account shall continue to apply.
We reserve the right to alter, withdraw or amend the Fee Free Period and/or these terms and conditions at any time without prior notice.
All participants opening an ii SIPP account on or after 1 October 2020 agree to be bound by these terms and conditions.
Interactive Investor Services Limited ("IISL") is the promoter of this Fee Free Period offer. The registered office for IISL is Exchange Court, Duncombe Street, Leeds LS1 4AX.