The highest standards of corporate governance foster trust, integrity, and a positive workplace culture. We operate to a corporate governance structure that provides strong oversight and ownership, and we commit to best-in-class protections to keep our customers' assets and data safe as well as ethical corporate conduct at all times.
How your services are delivered and your assets protected
We provide you with investment services under the interactive investor brand name, processing one in every seven investments bought or sold by the UK public, and administering approaching £59 billion of assets on behalf of over 400,000 customers. Our services are provided to you by Interactive Investor Services Limited, which is authorised and regulated by the Financial Conduct Authority (FCA). Your contractual agreement is with this company and your investments are registered in the name of Interactive Investor Nominee Services Limited.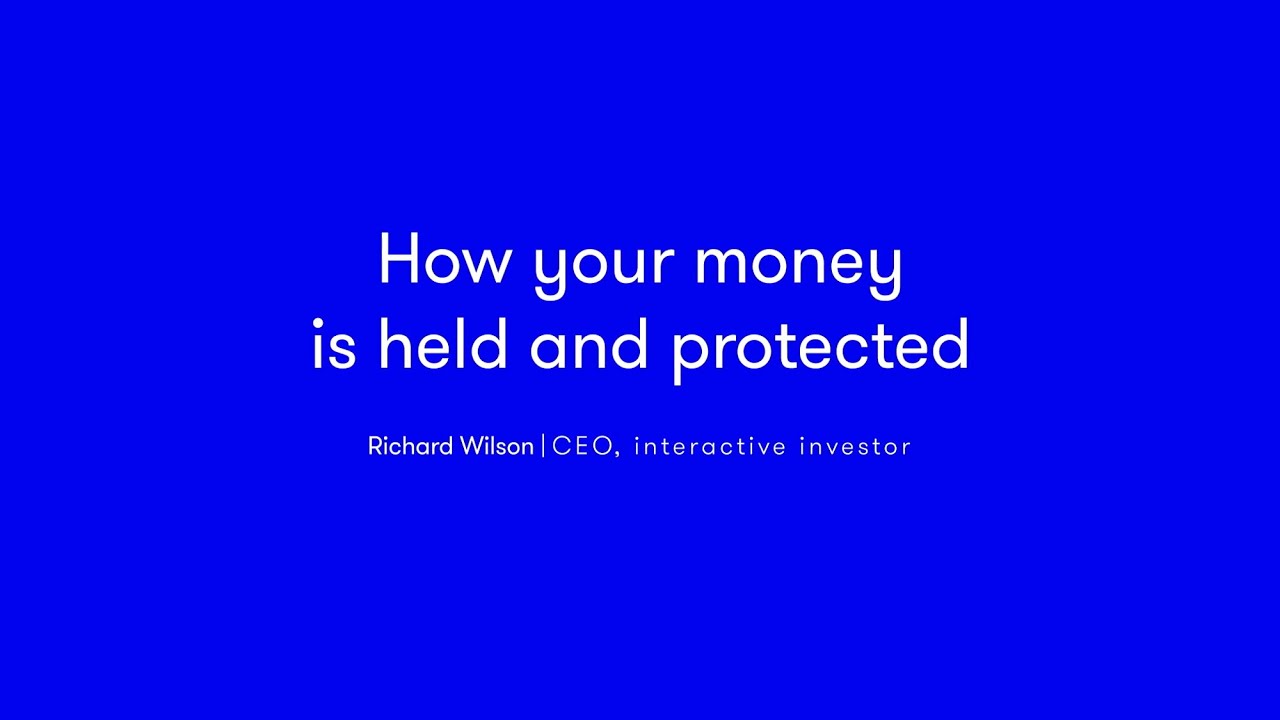 Interactive Investor Services Limited is an investment firm and not a bank. Unlike a bank, your assets are never mixed with those of ii; they are kept in legally separate trusts solely for your benefit. A bank takes your money and uses it to give mortgages and credit cards, and to speculate on the markets; ii purely administers your assets on your behalf. We do not lend your money. We do not trade. The one thing we have in common with UK banks is that you benefit from Financial Services Compensation Scheme (FSCS) protection.
Your investments are held with Interactive Investor Services Limited and registered in the name of Interactive Investor Services Nominees Limited, or other appointed custodian. Investments held in this way have 'trust status', which means that in the event of the firm becoming insolvent your investments are protected from the firm's creditors.
Any money (cash) held in your account is treated as 'client money' as defined by the FCA. This means your money also has trust status, and is deposited across a range of bank accounts specially designated as holding client money. At no point does your cash enter an ii bank account.
We carry out due diligence on any banks we hold client money with and only place money with institutions which are covered by the FSCS deposit protection scheme. Therefore in the event one of those banks failed, something that has never happened in the UK, you would be able to make a compensation claim. The FSCS deposit protection scheme and the current compensation limit is £85,000 per bank. Compensation limits apply per person, so any claim for compensation would need to include any deposits you hold directly with the same institution.
We operate robust policies, procedures and controls to ensure our records of your assets are accurate. Reconciliations are carried out on a daily basis to ensure the assets being held correspond with your account records. These arrangements are subject to regular oversight by the firm's compliance and risk teams, and further subject to formal review by our external auditors on an annual basis. The auditor subsequently reports its assessment of the firm's compliance with its obligations to the FCA.
In the event of Interactive Investor Services Limited being declared in default, and in the unlikely event of there being a shortfall between the assets held and your account balance, eligible customers would also be protected by the FSCS up to the same £85,000 per claimant.
The value of your investments may go down as well as up. You may not get back all the money that you invest. If you are unsure about the suitability of an investment product or service, you should seek advice from an authorised financial advisor.