10 stocks for investors seeking low volatility in 2019
Want growth but with less risk? Stockopedia's Ben Hobson has found some solid and dependable choices.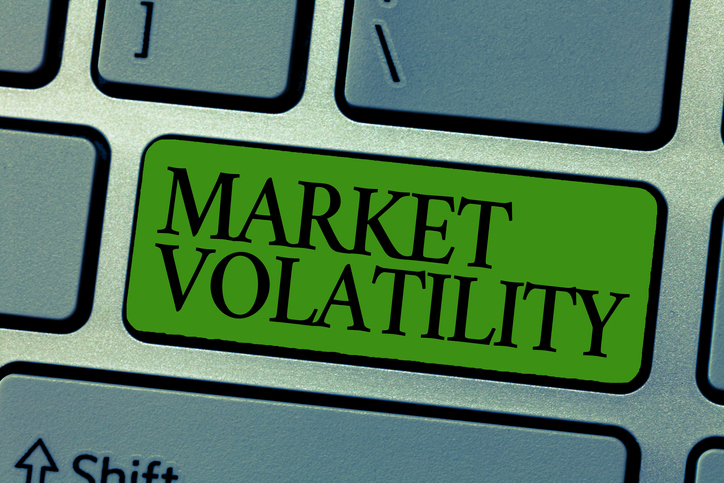 The final three months of last year saw higher volatility sweep through the stock market. Go-go growth stocks were pegged back, fast momentum plays were pummelled and even high-quality firms saw their prices tumble. These are the kinds of bearish, unpredictable conditions that most of us loathe.
Seasoned investors rightly say that short-term volatility is the price you pay for owning an asset class (equities) that outperforms over the long run. The idea is that if you can live with the volatility, then stocks offer the best long-term returns.
But not everything in the stock market is equal. Some shares are very sensitive to the daily ebbs and flows of sentiment. Others move much more in their own world, seemingly unphased by what the market is doing. Some swing wildly around their long-term average prices, while others are much more settled. Understanding the difference can help you diversify between what are known as low volatility and high volatility stocks.
The low-vol anomaly
In unsettled conditions, shares that are less sensitive to the market mood can be a safer option. While low volatility shares don't tend to outperform in bull markets, they've been shown to hold up much better when there's blood on the streets. In fact, over the long term, low volatility - which essentially means taking less risk - has been shown to be the superior approach.
This 'low-vol anomaly' was a finding of the late Professor Robert Haugen, who wrote a lot about the outperformance of low volatility strategies. He found that investor behaviour was behind the it and that there was a misconception that "high risk equals high reward".
Haugen believed investors were overconfident in their own stock selection abilities and naturally attracted to risky shares. As a result, these shares would become overpriced, while lower risk shares would actually become cheap to buy. And while these cheaper, low-vol stocks are slower to rise in bull markets they don't fall as far in bear markets.
Figuring out what makes a low volatility stock
Calculating volatility in the stock market isn't simple. One interpretation you'll often see used is called Beta. This is a direct measure - often taken over several years - of how sensitive a stock price is to the movement of the wider market. If a stock's price tends to rise more than the market on up-days and fall more than the market on down days, it will have a Beta greater than 1. But if it isn't as sensitive to market movements, rising, or falling, less than the market, then it will have a Beta of less than 1.
Another option is to look at a stock's standard deviation over time. This is a mathematical way of seeing how much a company's share price moves away from its average over a period of time.
To simplify all this, we've built a low volatility screen this week which focuses on three-year standard deviation. But instead of numbers, we're using something called RiskRatings, which score stocks as either Highly Speculative, Speculative, Adventurous, Balanced or Conservative. For our purposes, we've focused on FTSE companies using the following rules:
- Low bankruptcy risk (using the Altman Z-Score)
- Attractive valuation, quality and momentum - shown here in the StockRank Style
- A Beta of less than 0.8
- Only Balanced and Conservative RiskRatings
Source: Stockopedia Past performance is not a guide to future performance
ne of the interesting things about low volatility stocks is that they don't change much. Low-vol is a characteristic that tends to stick. So, when you go looking for stocks that rate well for their exposure to factors like quality, value and momentum but also have low beta, low volatility traits, the names are often familiar.
Many of these firms have reputations for being solid and dependable - and that reflects some strong price gains over the past year. Some of the small-caps here include the likes of Vp (LSE:VP.), Avon Rubber (LSE:AVON), Bloomsbury Publishing (LSE:BMY) and Fuller Smith & Turner (LSE:FSTA). While further up the size scale are groups like Telecom Plus (LSE:TEP), BCA Marketplace (LSE:BCA), Britvic (LSE:BVIC) and Smith & Nephew (LSE:SN.).
So, after a choppy few months in the market - especially for growth and momentums stocks - it's worth considering how to diversify some of that volatility risk and opt for more predictable names. There are no certainties, and lower volatility stocks can become expensive in uncertain times. But low volatility stocks can be better placed to withstand market turmoil, which means they're a useful way of spreading risk in a portfolio.
About Stockopedia

Stockopedia helps individual investors beat the stockmarket by providing stock rankings, screening tools, portfolio analytics and premium editorial. The service takes an evidence-based approach to investing, and uses the principles of factor investing and behavioural finance to help investors make better decisions.
Interactive Investor readers can get a free 14-day trial of Stockopedia by clicking here.
These investment articles are simply for generating ideas. If you are thinking of investing they should only ever be a starting point for your own in-depth research.
These articles are provided for information purposes only. Occasionally, an opinion about whether to buy or sell a specific investment may be provided by third parties. The content is not intended to be a personal recommendation to buy or sell any financial instrument or product, or to adopt any investment strategy as it is not provided based on an assessment of your investing knowledge and experience, your financial situation or your investment objectives. The value of your investments, and the income derived from them, may go down as well as up. You may not get back all the money that you invest. The investments referred to in this article may not be suitable for all investors, and if in doubt, an investor should seek advice from a qualified investment adviser.
Full performance can be found on the company or index summary page on the interactive investor website. Simply click on the company's or index name highlighted in the article.