Important information - investment value can go up or down and you could get back less than you invest. If you're in any doubt about the suitability of a Stocks & Shares ISA, you should seek independent financial advice. The tax treatment of this product depends on your individual circumstances and may change in future. If you are uncertain about the tax treatment of the product you should contact HMRC or seek independent tax advice.
What is an ethical stocks and shares ISA?
An ethical ISA allows you to invest in a socially responsible way. By choosing investments that meet our ethical criteria, you can grow your money without sacrificing your values.
That may mean avoiding investments that don't consider the environment, or in controversial industries such as gambling.
Our ethical investment picks make it easy to build an ethical ISA portfolio.
How to invest in an ethical ISA with ii
Investors are increasingly looking for investments that match their personal values.
Our experts have made this easy for you. We have carefully selected a range of ethical investment options that are designed to grow your money without sacrificing your values.
We have filtered these choices into our three 'ACE' ethical styles:
Avoids certain companies, sectors or business practices, such as tobacco
Considers strict environmental, social and governance (ESG) criteria
Embraces companies that deliver positive social or environmental outcomes
Ethical ISA investing options
We have made it easy to choose ethical options for your stocks and shares ISA.
ii ACE 40
The UK's first rated list of ethical investments - 30 best-in-class funds, trusts and ETFs.
Benefits of investing in an ethical stocks and shares ISA
Invest to reflect your personal values
Find investments that consider or embrace environmental or social issues
Our lists of ethical investments make it easy to build your portfolio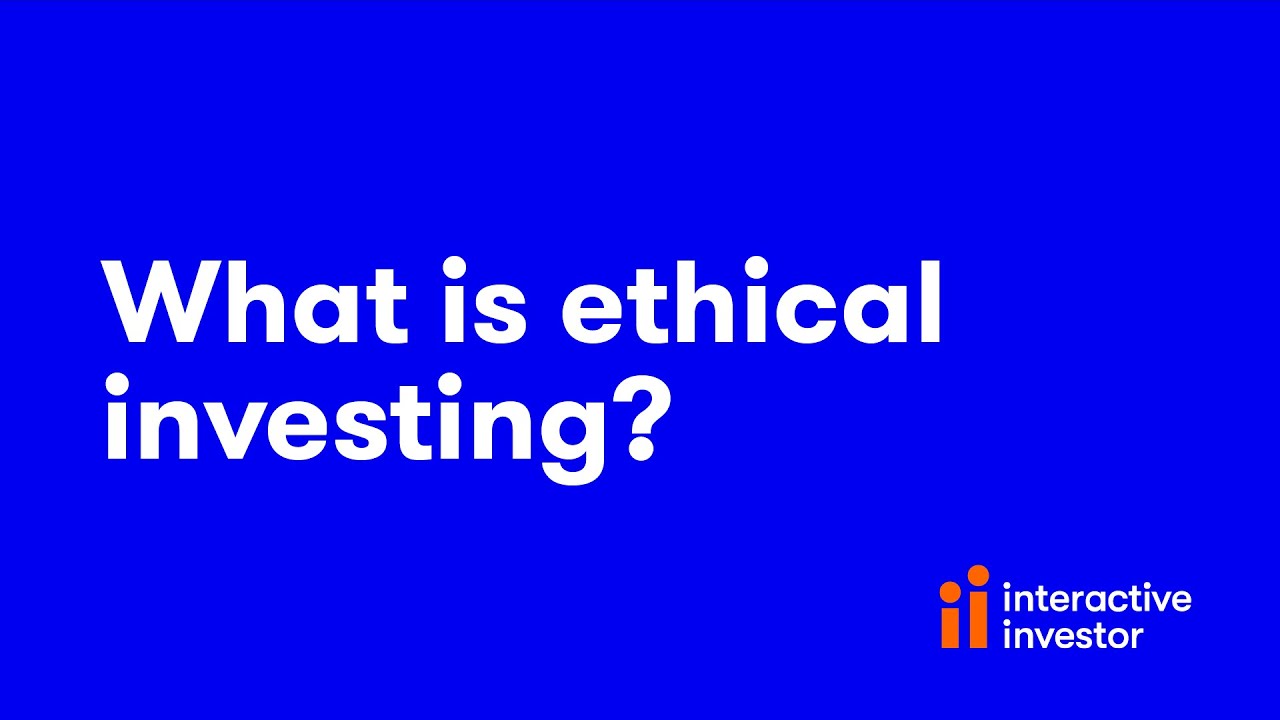 Our customers have increased their holdings in ethical investments significantly over the past four years. This could be down to a combination of greater availability, increased awareness, and long-term performance.

A growing body of evidence suggests companies with good environmental, social and governance practices should be expected to outperform their less ethical counterparts, especially as interest in sustainability and the environment grows.

To help you find suitable investments, we have developed market leading tools, including our ethical investments long list, ACE 40 shortlist of recommended investments.
Why choose us for your ISA?
Low, flat fees – we have plans to suit all needs
Reliable service –we are rated 'excellent' on Trustpilot
One of the widest choice of investments – over 40,000 UK and global investment options to choose from
Expert insights –receive regular tips from our experts to help you become a better investor
How we choose our ethical investments
We have collated more than 140 investment options that are socially and environmentally responsible.
These funds, trusts and ETFs all follow a range of different approaches to ethical investing. For example, they may strict ESG (environmental, social and governance) criteria. Or they may avoid polluting industries, or controversial products such as tobacco.
Ethical Junior ISA
You can also use our ethical investing lists to find options for your Junior Stocks and Shares ISA (JISA).
A Junior ISA is a tax-efficient way to invest for your child's future. You can invest up to £9,000 a year tax-free, and anyone can contribute.
Frequently asked questions