Quick-start Funds FAQs
Learn more about the funds and how to get started.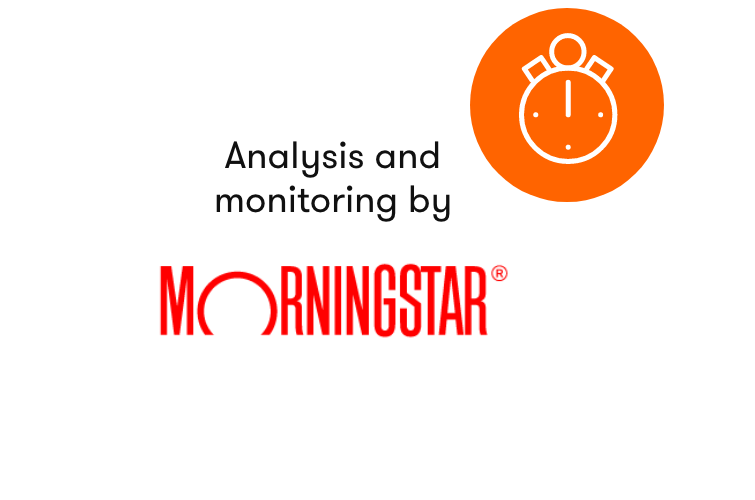 Your questions answered
Vanguard's LifeStrategy range are some of interactive investor's most popular fund choices, but that is not the reason why we chose them for our Quick-start Funds. Huge global diversification combined with a formidable track record, alongside a low annual cost, make these funds a great option for investors, in particular for those that are starting out or who have less time to research the market.
The funds offer a relatively simple structure and stay very close to the strategic asset allocation, with re-balancing carried out so as an investor you will know the position of your chosen portfolio. The funds have consistently outperformed their sector average over short and longer time periods.
The three BMO funds were added to the range in September 2020 following a comprehensive review of actively managed multi-asset funds. The BMO funds stood out from the competition due to their investment philosophy, how the funds invest and manage risk, as well as BMO's focus on low costs, with an ongoing charge of 0.35%. The funds combine BMO's expertise in multi-asset and responsible investment, focusing on companies making a positive difference to the world we live in.
Although the new BMO sustainable Quick Start funds were only launched in December 2019, the BMO team has a successful long-term track record of producing strong risk adjusted returns in running multi-asset ESG products since the launch of what is today known as BMO Responsible UK Equity in 1984.
Our customers make a monthly payment, depending in which Service Plan they select and receive £7.99 free credit in return. The cost of individual trades depends on your Service Plan, but is usually £7.99.
If you want to invest regularly, then it's free to trade. Click here for full details of our charges.
We believe that flat rate charges are simple, clear and fair. All fees erode the value of your portfolio, so it makes sense to try and pay as little as possible.
The more you invest, the more our fixed fees make sense.
No. ii quick start funds and ii rated investments are picked purely on quality and performance and free of commercial incentives.
As a flat fee provider, interactive investor is completely neutral on any type of investment our investors choose to make. We don't make any additional money promoting funds instead of equities or any other asset class.
A fund is a pool of investors' money run by a fund manager who invests on behalf of the customer, invested into different assets and professionally managed by the fund manager and their research team.
Each investor receives units, which represent a portion of the holdings of the fund.
An actively-managed fund has an individual fund manager or a team of managers who make investment decisions for the fund.
Passive management of a fund intends to track the returns of an index, it doesn't have a fund management team making decisions.
Passive funds typically cost less than actively managed funds.
Customers who already have an account with us can simply select the buy buttons and login to their account.
Customers who do not have an account with us yet can apply for an investment account. Applications take just a few minutes.
To open a Trading Account you must be 18 or over and either a UK, Channel Islands or Isle of Man resident. You will need the following information.
Your address details (last three years)
Your National Insurance number
Your debit card details.
Yes. All these funds can be held in an ISA or a SIPP and being tax-efficient is hugely important over the long term.
Once you have an account with us you don't pay any more for an ISA.
If you want to open a SIPP there is an additional charge of £10 per month (special offer: pay no SIPP fee for six months).
Click here to check all of our charges.
Yes. Our account allows you to invest regularly for free. This allows you to build up your investment portfolio in a simple, low-cost way to achieve your investment goals. It also ensures that you can balance your returns over the longer term, removing the worry of investing a lump sum.
Click here for more details.
Yes. Once you have an account with us you can choose to invest across a wide range of investment options including funds, investment trusts, ETFs, equities, including both the UK and a wide range of international markets, and bonds.
We also offer a range of tools and filters to try and make it easy for you to decide what investment options suit you.
We don't offer advice and any decision to invest is based on your own personal circumstances, including how long you intend to invest for and the amount of risk you are willing to take.
Each Quick-start Fund has a factsheet detailing its asset allocation and objective.
We offer a fund search option that allows you to filter the range of available funds.
We also have the ii Super 60 - a range of high-conviction active and passive funds, investment trusts, and ETFs. Our aim is to help you identify collective investments with consistent returns, and those which we believe are good choices in the prevailing market environment.
Remember that each fund is unique and hence exposed to different levels of risk. Some are relatively low risk, whilst others can be very risky and those will only be appropriate for more sophisticated investors. There may be a Fund Manager charge, which is a percentage of the value of your investment. This can differ depending on the fund. We charge a quarterly fee to cover the cost of our services including the administration of your funds.