A market melt-up means fewer shares meet the Decision Engine's criteria for value. These dozen stocks do!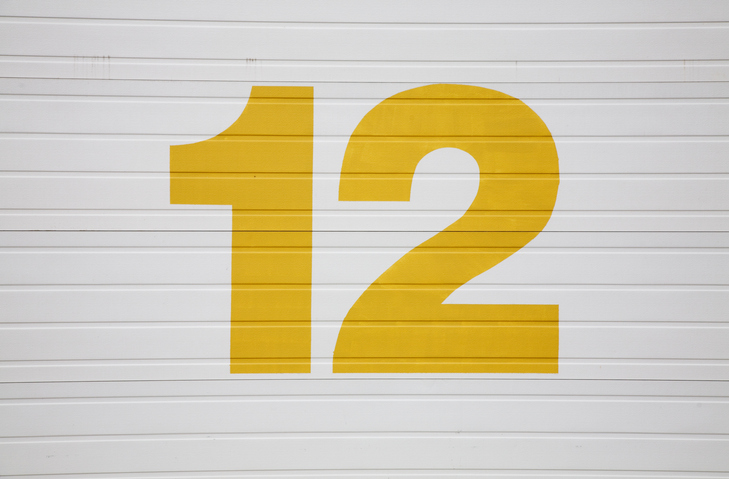 More on the melt-up later. First, sharp-eyed readers may have noticed creeping changes in the score-sheet tacked onto the end of every share I evaluate...
New order
The system remains the same, we're still looking for profitable, resilient, adaptable and equitable businesses at attractive share prices. Each criterion receives a score from zero to two except the final one, the company's valuation, which is scored between minus two and two. The maximum score remains ten too.
From today I have rephrased the criteria to make them a bit clearer and starting with my profile of Howdens (LSE:HWDN) three weeks ago I have swapped number two and number three round. These are the newly phrased criteria in the new order:
1. Does the business make good money?
2. What could prevent it from growing?
3. How will it overcome these challenges?
4. Will we all benefit?
5. Are the shares cheap?
You are forgiven if you cannot see much difference. It is a modest change in presentation, but the old order put the cart before the horse. Let me explain...
Good strategy
The framework I use to determine whether a company is resilient and adaptable was invented by someone else, a strategy expert called Richard Rumelt. Rumelt says the kernel of a good strategy has three components:
1. The diagnosis explains the nature of the challenge facing the company, simplifying reality by identifying critical aspects of its situation.
2. The guiding policy is the overall approach to overcoming the obstacles identified in the diagnosis.
3. Coherent actions are coordinated steps that work together to accomplish the guiding policy.
Logically enough, the diagnosis in Rumelt's schema comes before the guiding policy and coherent actions. A doctor, he says, must diagnose a disease before he can decide on treatment (a guiding policy) and prescribe rest, therapies, medicines and so on (coherent actions).
Rumelt's book is for business people and strategists but investors also need to diagnose the challenges a company faces before we can evaluate its strategy, the policy it will use and the steps it will take to overcome those challenges. When I am thinking about a firm's strategy, I want to understand whether it addresses the risks, which is why I have put risks, the things that will test its resilience, before strategy, how it will adapt to them.
Sadly, there is a flaw in my cunning plan. It is much easier for a strategist within a company to establish the challenges it faces than an outsider, like an investor. Companies do not always explain their strategies well, and it will not always be possible to identify one or more of the elements of strategy. Sometimes we have to infer.
But the closer we get to a full appreciation of all three aspects of strategy, the better our understanding of the business and its prospects and the better our understanding, the more competent we will be to buy or sell the shares, and hold them when incidental events trouble other shareholders.
You may wonder why I bother with criteria one and four. Surely if we can find a business where the risks are contained and the strategy addresses them we are onto a good thing?
The fourth criteria is there because I believe the fruits of the business should be distributed fairly. There is not much point in investing if shareholders are not going to get their fair share of the company's prosperity, and it probably does not have a prosperous future if employees do not. If the company gouges customers we all probably lose.
The first criterion, profitability, is there to remind me that I am not sufficiently confident in my understanding of businesses that have not already proven they can make money.
Diagnosis: potential ex-growthitis
I tend to use Howdens, the kitchen supplier, as an example of a company that explains itself well because it is explicit about it's guiding policy. You will see it written on its signage, and on the side of vans. Here is a picture I nicked off the Internet. See if you can spot the guiding policy:

A clue, it is in CAPITAL LETTERS. Howdens sells only to the trade (local builders). A host of coherent actions flows from this guiding policy, which I mention in my recent profile of the company. What is less apparent is the diagnosis. What challenge led Howdens to become the first, and subsequently dominant trade-only supplier?
Howdens was founded in 1995 by Matthew Ingle who retired only recently. He had previously worked at Magnet. It was common then, as now, for kitchen suppliers to operate retail showrooms and trade counters, sometimes from the same premises.
The challenge was meeting the conflicting requirements of these two groups. Builders, for example, would benefit from confidential pricing so they could add their own markup, but suppliers who sold to the public could not keep prices confidential.
Ingle decided not to reconcile trade and retail, but serve the trade only, a prescient decision because trade customers install kitchens regularly, unlike retail customers who replace them once in a blue moon.
Howdens' business model has been so successful it has become the biggest kitchen supplier by far, and it dominates the trade market. It has opened so many depots it is getting close to saturating the UK, which means it faces a new challenge and we need a new diagnosis.
Unless the company adapts, it's going to go "ex-growth", possibly in only a few years time. Fortunately, after a long period of experimentation, it has decided it does not need to alter its guiding policy, it just needs to apply it somewhere else as well - in France.
Decision Engine
It is five weeks since the last Decision Engine update. As usual, I have profiled four companies inbetween. This time they are XP Power (LSE:XPP), Howden Joinery, Judges Scientific (LSE:JDG) and Science (LSE:SAG). I have updated their scores and ranked them with all the other shares I follow. The rankings will also have been affected by movements in valuation (over which I have no control!)
I use the Decision Engine to inform my own trades, and trades in the model Share Sleuth portfolio I run for Money Observer Magazine. As a general rule I consider shares that score five or more to be sensible long-term investments, and shares that score seven or more to be attractively valued now. Twelve shares are currently ranked seven or more, compared to 19 last time.
| Name | Score | Description |
| --- | --- | --- |
| XP Power | 8.9 | Manufactures power adapters for industrial and healthcare equipment |
| Cohort | 8.9 | Manufactures military tech. Does research and consultancy |
| Howden Joinery | 8.2 | Supplies kitchens to small builders |
| Judges Scientific | 8.2 | Buys and operates small scientific instrument manufacturers |
| Quartix | 7.6 | Supplies vehicle tracking systems to fleets and insurers |
| Next | 7.5 | Retails clothes and homewares |
| Victrex | 7.5 | Manufactures PEEK, a tough, light and easy to manipulate polymer |
| Goodwin | 7.4 | Casts and machines steel. Processes minerals for casting jewellery, tyres |
| Avon Rubber | 7.3 | Manufactures respiratory protection and milking equipment |
| Dart | 7.2 | Flies holidaymakers to Europe. Trucks fruit and veg around the UK |
| Solid State | 7.2 | Manufactures rugged computers, batteries, radios. Distributes components |
| Castings | 7 | Casts and machines components for heavy trucks and other vehicles |
| Alumasc | 6.9 | Designs and supplies roofing, walling, drainage and solar shading |
| Trifast | 6.9 | Manufactures and distributes nuts and bolts, screws, and rivets |
| Renishaw | 6.9 | Whizbang manufacturer of automated machine tools and robots |
| FW Thorpe | 6.8 | Makes light fittings for commercial and public buildings, roads, tunnels. |
| Shoe Zone | 6.8 | Retails cheap shoes |
| Hollywood Bowl | 6.7 | Operates tenpin bowling centres |
| Treatt | 6.6 | Sources, processes and develops flavours esp. for soft drinks |
| Motorpoint | 6.5 | Retails nearly-new cars through car supermarkets |
| Games Workshop | 6.4 | Manufactures, retails Warhammer miniatures for collectors, gamers |
| Science | 6.4 | Conducts research and development and provides scientific services |
| Colefax | 6.3 | Designs luxury fabrics, supplies them to interior designers |
| Anpario | 6.2 | Manufactures natural animal feed additives |
| Computacenter | 6.1 | Distributes IT. Provides managed services and consulting |
| Dewhurst | 6.1 | Manufactures pushbuttons and other components for lifts and ATMs |
| Porvair | 6.1 | Manufactures filters and filtration systems for fluids and molten metals |
| Ricardo | 6.1 | Provides engineering and environmental services and builds engines |
| Vp | 6 | Rents out specialist equipment and tools |
| System1 | 6 | Tests our emotional response to advertisements and concepts |
| Walker Greenbank | 6 | Fabric and wallpaper designer and manufacturer |
| Air Partner | 5.9 | Brokers air charters and provides services |
| James Halstead | 5.8 | Manufactures vinyl flooring for commercial and public spaces |
| Portmeirion | 5.6 | Designs and manufactures tableware, candles and reed diffusers |
| Softcat | 5.5 | Distributes IT. Provides managed services and consulting |
| Churchill China | 5.5 | Manufactures tableware for restaurants and eateries |
| Tristel | 5.3 | Manufactures disinfectants for simple medical instruments and surfaces |
| RWS | 4.3 | Translates patents and technical documentation. Localises major brands |
| SSP | 4 | Operates food and drink concessions in airports and railway stations |
Richard owns shares in Howden Joinery.