Invest in Tesla shares
Our guide to investing in an electric car giant.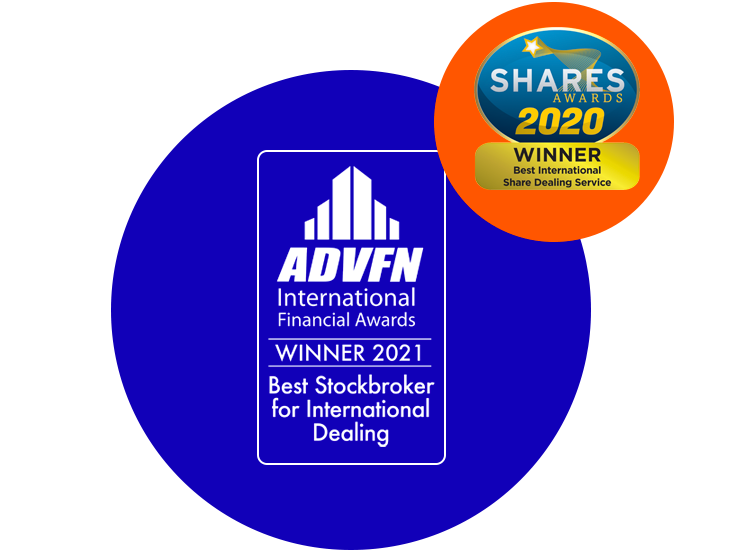 Please remember, investment value can go up or down and you could get back less than you invest. The value of international investments may be affected by currency fluctuations which might reduce their value in sterling.
Why invest in Tesla shares?
Founded in 2003, US headquartered car company Tesla and its influential chief executive Elon Musk, have done more than any of its industry rivals to make electric vehicles a desirable prospect.

Selling only all-electric vehicles, Tesla's cars have become hugely popular with consumers. The Tesla Model 3 has overtaken the Nissan Leaf as the best-selling all-electric vehicle, and the Tesla Model S has also proved a hit. A move into quarterly profitability in late 2019 was a major milestone, sending the automakers stock market value rocketing during 2020.

Now, increasing production and reducing vehicle sale prices have begun to leave Tesla looking more mainstream. Growing climate change concerns and the election of a US government with green aspirations have provided a positive backdrop for the auto firm, which also makes energy storage systems.

New production plants in Texas in the US and Brandenburg in Germany are also feeding into new manufacturing capacity. A new version of its Model S sedan is now on sale, and its Model X is generating interest. Tesla's own vehicle software and the development of autopilot and full self-driving capabilities also offer further potential growth prospects for investors to consider.

How to buy Amazon shares with ii
Before you start, you will need to open an account.
From your account, find Tesla shares by clicking 'trade now' and 'international'.
Before you can place a trade, you will need to sign Exchange Agreements – these let you access live international share pricing.
To trade US shares you also need to complete a W-8BEN form once every three years. This US tax document allows UK residents to reduce the amount of tax paid on US dividends. You can find this form by logging in to your account and selecting the 'Account' menu, followed by 'Useful forms'.

Fees and charges
Join ii for just £9.99 which includes our Stocks and Shares ISA, Trading Account and Junior ISA. Add a SIPP for just £10 a month extra.
You get one free trade every month, which can be used to buy and sell US shares.
Additional US share trades cost £7.99.
There is a foreign exchange fee of 1.5% when you trade in pounds. This is reduced for transactions over £25,000. You can avoid paying this fee every time you trade by holding foreign currency in your account. Learn more
If you plan on making a lot of international trades, our Super Investor service plan could save you money in the long run.
Please remember: The value of your investments, and the income derived from them, may go down as well as up. You may not get back all the money that you invest. The value of international investments may be affected by currency fluctuations which might reduce their value in sterling. We may receive two elements of commission in relation to international dealing - Trading Commission and our FX Charge. Please see our rates and charges for full details of the relevant costs. Foreign markets will involve different risks from the UK markets. In some cases the risks will be greater.