Welcome to interactive investor
In December 2017 your Motley Fool share dealing account moved to the interactive investor platform. Thank you for your feedback and ideas so far, please keep the suggestions coming. We have more exciting plans to share as we continue to improve the services we offer to traders and investors, you can find out about our latest news here.
If you need any help with accessing an old account, you can find more information here.
Thank you for investing with interactive investor.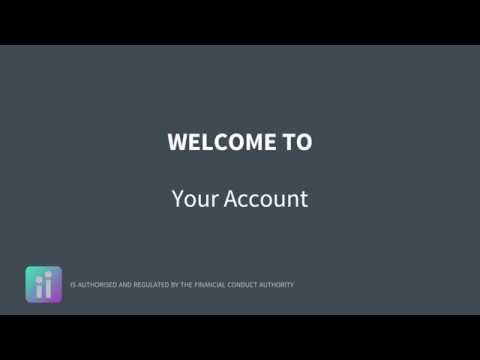 key changes from 11th December 2017
new rates & charges
We're proud of our pricing; putting fairness and simplicity at the heart of it. It's for that reason every interactive investor customer has simple charges that won't increase as your portfolio grows; making our prices even more competitive as you build your portfolio or consolidate other assets.
other key changes to your service
improved international trading
An enhanced international trading offering allows you the option to hold up to nine currencies in a Trading and/or SIPP account. This means you can trade in your chosen international markets without having to convert currency with each trade. (Please note that current HMRC rules mean that ISA cash must be held in sterling, so while international stocks can be held in your ISA account, any sale must convert back into sterling.)
new SIPP
We have launched a new SIPP in partnership with leading pension administration specialist, Barnett Waddingham.
order types
You will be able to place market orders, limit / fill or kill and stop loss orders on UK and international markets. However, you are unable to set multiple limit orders on the same stock. Find out more here.
dividend payments
The pay away service is available as an automated service but there is no periodic pay away function. Dividends for international stocks are now paid in the relevant base currency.
improved payment options
To help you regularly fund and pay your fees with Direct Debit and also move your money in and out of your account using the Faster Payment Service.
mobile apps
You can login to your interactive investor account using the iOS or android ii investing app - find out more and download here.
third party authority
We no longer accept instructions from third parties on behalf of account holders, unless there is a formal Power of Attorney in place.
new features
You can now view shareholder information and vote, and view corporate actions and make elections online.
You have access to a new portfolio X-ray tool to help you manage your portfolio.
The value of international investments may be affected by currency fluctuations which might reduce their value in sterling. We may receive two elements of commission in relation to international dealing - Trading Commission and our FX Charge. Please see our Rate Card for full details of the relevant costs. Foreign markets will involve different risks from the UK markets. In some cases the risks will be greater.
The value of your investments, and the income derived from them, may go down as well as up. You may not get back all the money that you invest.