Workplace pension transfer
It is usually possible to transfer a workplace pension to another provider, but there are a few things you should consider before you switch.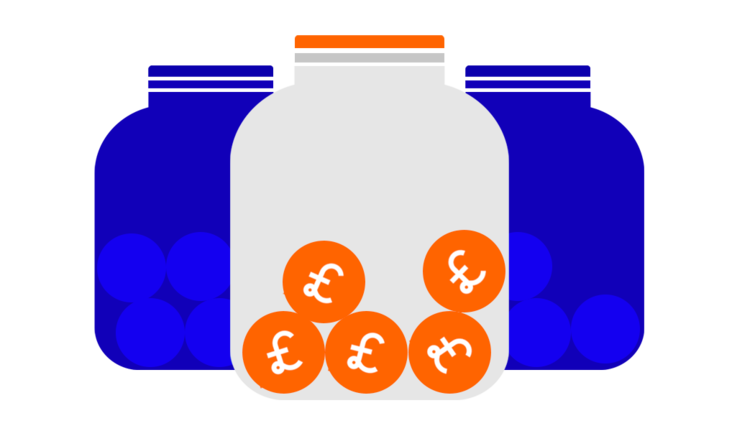 Please remember, SIPPs are aimed at people happy to make their own investment decisions. Investment value can go up or down and you could get back less than you invest. You can normally only access the money from age 55 (57 from 2028). We recommend seeking advice from a suitably qualified financial advisor before making any decisions. Pension and tax rules depend on your circumstances and may change in future.
What is a workplace pension?
A workplace pension is a pension which is set up by your employer. Employers are required to auto-enrol employees into workplace pension schemes. Your contributions are deducted from your wages. Typically, your employer will also make contributions.

Can I transfer my workplace pension?
In most cases, you can transfer your workplace pension.
Most workplace pensions are defined contribution (DC) pensions. With a DC pension, you build up a pot of money through your contributions, tax relief and employer contributions. You can transfer this money into a different pension scheme.
Some defined benefit (DB) public sector workplace pensions are not transferable. If you are a teacher, NHS worker, civil servant or emergency service worker, you may have an 'unfunded' public sector pension. 'Unfunded' pensions cannot be transferred as they are paid for by taxation.
Other types of DB pension are transferable. However, DB, or final salary, pensions pay out a guaranteed income for life, so you should think carefully before transferring.
Legally, you are required to take financial advice before you can transfer a defined benefit pension worth over £30,000.

Where can I transfer my workplace pension?
You may be able to transfer your workplace pension into:
A self-invested personal pension (such as the ii SIPP)
A personal pension or a stakeholder pension
Your new workplace pension
If you have moved jobs, most workplace pension schemes allow you to transfer your old pension into your new scheme.

What should I consider before transferring my workplace pension?
You might choose to transfer an old workplace pension into your new workplace scheme or personal pension. Merging your pensions could make managing your retirement finances easier.
Before you transfer, think about the following points:
Charges and fees
Consider whether or not you will save money in fees by transferring. Check the fees associated with your current pension vs the scheme you are considering.
Some schemes charge large exit penalties. Even if your provider does, transferring may be worthwhile in the long run if you switch to a provider with lower charges.
Safeguarded benefits
If your pension has safeguarded benefits, you will probably lose them by transferring. Examples of benefits include guaranteed annuity rates, the option to retire early or being able to take more than 25% of your pension as tax-free cash.
Before transferring out of your current workplace pension, check if your employer will contribute to your new scheme. If they won't, you will lose a valuable source of retirement income.

Can I transfer my workplace pension to the ii SIPP?
You can transfer your pension to the ii SIPP (self-invested personal pension). Check if your employer will contribute to a SIPP if you are transferring from your current workplace pension. Many employers are willing to, and we allow employer contributions.

Why choose ii?
We do not charge transfer or exit fees
Choose from over 40,000 domestic and global investment options
Flexible options for taking your retirement income
Combine old pensions for simpler retirement planning
Transferring a pension to ii
You can transfer a pension to our SIPP in three simple steps.
You will need: your National Insurance number and details of the pension(s) you want to transfer.
Get more from an ii SIPP
We don't believe in charging a percentage fee that goes up as your investments grow.
Our award winning SIPP gives you fixed, transparent pricing, with no percentage-based fees. So you can watch your portfolio grow while your costs stay the same.
Open a SIPP and pay no SIPP fee for six months. Following the offer period, the ii SIPP fee is only £10 a month. Terms apply
The ii SIPP is aimed at clients who have sufficient knowledge and experience of investing to make their own investment decisions and want to actively manage their investments. A SIPP is not suitable for every investor. Other types of pensions may be more appropriate. The value of investments made within a SIPP can fall as well as rise and you may end up with a fund at retirement that's worth less than you invested. You can normally only access the money from age 55 (age 57 from 2028). Prior to making any decision about the suitability of a SIPP, or transferring any existing pension plan(s) into a SIPP we recommend that you seek the advice of a suitably qualified financial adviser. Please note the tax treatment of these products depends on the individual circumstances of each customer and may be subject to change in future.