Pension contribution limits and rules
Learn more about how much you can contribute to your pensions, and how you could take advantage of unused allowance from previous years.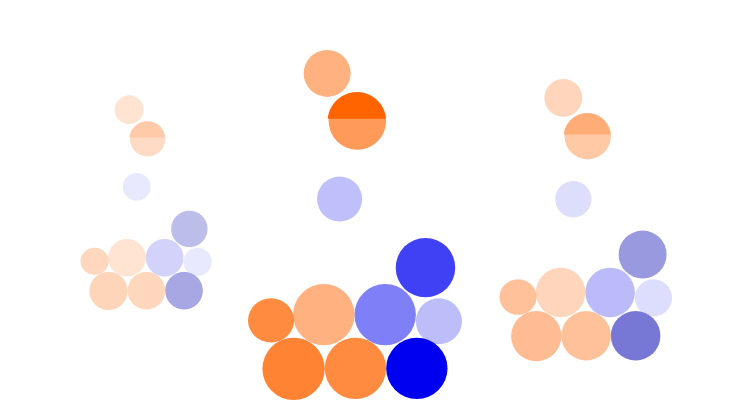 Annual allowance on contributions
The annual allowance is the total amount of money you can pay into your pension(s) and receive tax relief.
You can pay as much as 100% of your gross earnings, up to a maximum of £40,000, into your pension.
For example, if you wanted to contribute £40,000, you would only pay £32,000. The other 20% (£8,000) is topped up by the government.

If you earn less than £3,600 a year
Anyone with annual earnings below £3,600 can still contribute up to £3,600 to their pension each year (£2,880 of their own money and 20% (£720) topped up by the government).

If you earn over £240,000
If your annual adjusted income is over £240,000, your annual allowance for pension contributions will be limited. This is known as the Tapered Annual Allowance.
For every £2 over £240,000 you earn, your allowance is reduced by £1. There is a maximum reduction to £4,000 for those earning £312,000 or more.
| | |
| --- | --- |
| Annual Adjusted Income | Pension contribution limit |
| £240,000 | £40,000 |
| £260,000 | £30,000 |
| £280,000 | £20,000 |
| £300,000 | £10,000 |
| £312,000+ | £4,000 |
If you start taking pension income
Your annual allowance will be reduced to £4,000 if you start withdrawing a taxable income from a defined contribution pension scheme (this includes SIPPs, private pensions and many workplace pensions). This is known as triggering the Money Purchase Annual Allowance (MPAA).
Your annual allowance will not be reduced if you just take your tax-free lump sum (up to 25% of your pension). You will retain the standard annual allowance of 100% of your gross earnings, subject to a maximum of £40,000 gross per annum.
The MPAA does not apply if you draw an income from a salary-based defined benefit pension scheme.
Pension carry-forward rule
In certain circumstances, unused annual allowance from the previous three years can be carried forward to this year. If you qualify for carry forward, you could contribute more than £40,000 to your pension in one year.
To qualify you must have:
Been a member of a pension scheme for the last three years.
Contributed less than £40,000 in at least one of those years.
Used up all your allowance in the current tax year.
Have earnings of at least the level of the total contribution you are looking to make in the year of payment
Even with carry forward, you cannot contribute more in a year than your total earnings for that year.
For example: Sarah has contributed £30,000 in each of the previous three years to her personal pension scheme. She could carry forward an extra £10,000 allowance from each year. That means including the £40,000 standard annual allowance for the current tax year along with the £30,000 carry forward, she could invest £70,000 in the current tax year.
If her earnings in the current year were lower than £70,000, she would be limited to a maximum contribution equivalent to her salary.
Pension overpayments
If you pay in more than your annual allowance, you will not receive tax relief on the excess contributions (unless you qualify for carry forward). You may also incur an annual allowance charge which will be levied by HMRC.
How can I top up my pension?
The two main ways to top up your workplace or personal pension are to increase your regular contributions or pay in a lump sum.
You can do this at any time, but remember if you exceed your annual allowance you may have to pay additional tax.
By topping up your pension you will benefit from compounding – in other words, the earlier you contribute to your pension, the more time it will have to grow.
State pension
You can top up your state pension by paying voluntary national insurance (NI) contributions.
The amount of state pension you receive is determined by the number of years you have paid NI. To get a full state pension of £179.60 a week, you must have paid 35 years' worth of NI contributions. If you have made NI contributions in fewer than 35 years, your state pension is reduced proportionally.
For example: a state pension based on 30 years NI contributions is calculated by dividing £185.15 by 35, and then multiplying it 30. This would provide a weekly pension of £158.70.
You need to have paid NI contributions in for at least 10 years to get any at all.
The government has an online service for checking your state pension if you wish to find out more.
Pension contributions FAQs
Get more from an ii SIPP
We don't believe in charging a percentage fee that goes up as your investments grow.
Our award winning SIPP gives you fixed, transparent pricing, with no percentage-based fees. So you can watch your portfolio grow while your costs stay the same.
Open a SIPP and pay no SIPP fee for six months. Following the offer period, the ii SIPP fee is only £10 a month. Terms apply
Please remember, SIPPs are aimed at people happy to make their own investment decisions. Investment value can go up or down and you could get back less than you invest. You can normally only access the money from age 55 (57 from 2028). We recommend seeking advice from a suitably qualified financial advisor before making any decisions. Pension and tax rules depend on your circumstances and may change in future.