Now in its third year, the ii Great British Retirement Survey 2021 is live and we are gathering responses from people all over the UK about their retirement outlook.
While policymakers have focused their attention on preserving the incomes of workers and keeping us safe, Covid-19 has placed additional pressure on retirement plans up and down the country.
Please spare 15 minutes to share your hopes and fears for retirement; or if you are already retired, your experience so far and particularly in the last year.
Whether it is to do with wealth, health, relationships or leisure, this survey is designed to give the most revealing picture yet – there are prizes to be won, too.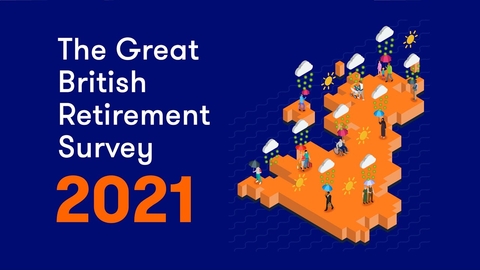 Get more from an ii SIPP
We don't believe in charging a percentage fee that goes up as your investments grow.
Our award winning SIPP gives you fixed, transparent pricing, with no percentage-based fees. So you can watch your portfolio grow while your costs stay the same.
Open a SIPP by 30 June and pay no SIPP fee until January 2022. Following the offer period, the ii SIPP fee is only £10 a month. Terms apply
The ii SIPP is aimed at clients who have sufficient knowledge and experience of investing to make their own investment decisions and want to actively manage their investments. A SIPP is not suitable for every investor. Other types of pensions may be more appropriate. The value of investments made within a SIPP can fall as well as rise and you may end up with a fund at retirement that's worth less than you invested. You can normally only access the money from age 55 (age 57 from 2028). Prior to making any decision about the suitability of a SIPP, or transferring any existing pension plan(s) into a SIPP we recommend that you seek the advice of a suitably qualified financial adviser. Please note the tax treatment of these products depends on the individual circumstances of each customer and may be subject to change in future.