Global funds
A simple, convenient way to invest in a wide range of international stocks and shares.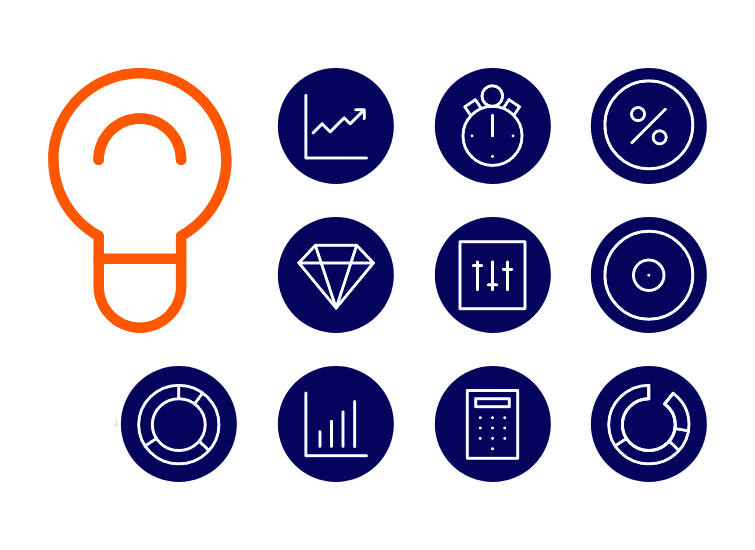 Please remember, investment value can go up or down and you could get back less than you invest. The value of international investments may be affected by currency fluctuations which might reduce their value in sterling.
What is a global fund?
A global fund is an easy way to invest in a range of companies around the world, without picking individual shares.
Investing in funds that cover lots of companies and markets can help to reduce your risk - although this doesn't make it risk-free.
A lot of global funds invest in popular household names like Amazon, Apple and Microsoft – but there are also funds which focus on faster-growing economies (e.g. emerging markets) and lesser-known growth stocks.
You can find various global funds, trusts and ETFs in our ii Super 60 list.
How do global funds work?
Global funds invest in a range of companies across international markets. For example the US, Europe, Japan and emerging market shares.
There are two main types of fund, which can affect cost and risk involved:

Active funds - more risk, but a chance of higher returns
Some global funds are actively managed (active funds). This means they have a fund manager choosing investments that they expect to perform well. They aim to out perform a stock market (such as the MSCI World index). However, this can't be guaranteed.

Passive funds – less risk, but less chance of big returns
'Passive' funds are not actively managed. Instead they simply follow the performance of the market(s) they are invested in. For example, a passive global fund will invest in large companies across multiple countries.
Passive funds are usually cheaper than active funds, but returns are limited to overall market performance. Some people are happy with this in return for less cost and less risk. But remember - all investment carries some risk, and you could get back less money than you invest.
Why do people invest in global funds?
There are many reasons why global funds could be a good option for your ISA or SIPP.
They offer an easy way to invest in the likes of Apple, Amazon, Microsoft and other household names – without having to research individual shares.
International shares have recently outperformed UK shares, although this is not guaranteed to continue. US markets had an especially good year in 2020. Many of the high-performing tech companies are based in the US. However, some global funds do also hold UK shares.
Global funds are 'diversified' – which means they are invested across a wide range of companies and markets. As such, a few shares underperforming should not affect overall fund performance too much. However, they can still lose value during global downturns like we saw at the beginning of Covid-19.
Global funds for income investors
Some global funds return an income to investors. This income can either be re-invested or taken as cash. These funds usually have the 'income' or 'dividend' in their name. They invest in companies that return cash to shareholders as dividend payments.
With income funds it is important to pick the right share class. This is explained on our accumulation vs income funds page.
What global funds do ii offer?
We offer a wide range of global funds. You can search for the fund you're looking for on our funds page.
Not sure where to start? Here are some of the global funds on our Super 60 investment list:
Please note: our Super 60 investments are not personal recommendations. Please do your research and if you are unsure, seek advice from a suitably qualified financial adviser.
How to invest in global funds with ii
2.
Choose your fund(s)
We've included several global funds in our Super 60 investment list.
Need help choosing? Our Quick Start Funds include Vanguard LifeStrategy funds, which include a wide range of global investments.
3.
Choose how you want to invest
We've made it simple:
Top up monthly with our regular investing service and pay no trading fees.
Or buy & sell investments as and when you choose. Your first trade each month is free.
Important information
The price and value of investments and their income fluctuates, so you may get back less than the amount you invested. If you are unsure about the suitability of a particular investment or think that you need a personal recommendation, you should speak to a suitably qualified financial adviser.
The information we provide in the ii Super 60 is an opinion provided by ii or one of its partners on whether to buy a specific investment. Please note that none of the opinions we provide is a personal recommendation.
Remember that each fund is unique and exposed to different levels of risk. While some are relatively low risk, others can be very risky and will only be appropriate for more sophisticated investors.
There may be a fund manager charge, which is a percentage of the value of your investment. This can differ depending on the fund.
We charge a monthly flat fee to cover the cost of our services, including the administration of your funds.