Fund Battle: Vanguard LifeStrategy versus BlackRock MyMap
Sam Benstead looks at the performance, investment strategy and portfolios of the popular multi-asset funds.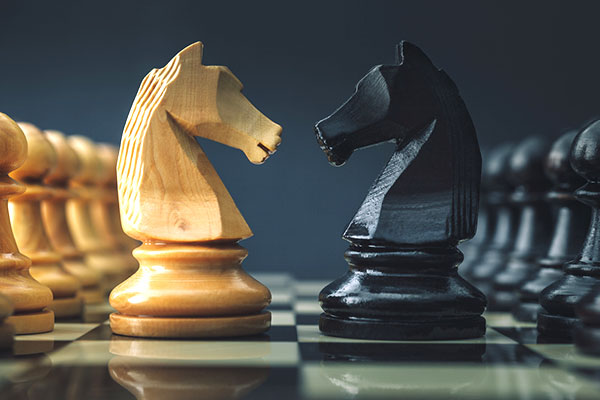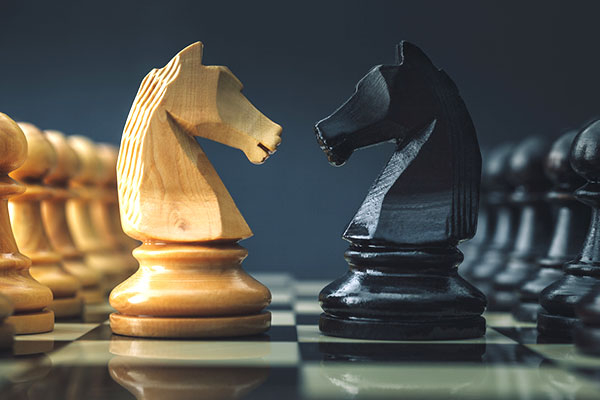 Funds that offer a one-stop shop to investing have grown enormously popular, as investors opt to hand over a large share of their investment needs to just one fund.
These funds, known as multi-asset or multi-manager funds, provide plenty of diversification.
However, it is the former approach – multi-asset – that has been attracting more attention among retail investors, particularly those that are passively managed. Such funds predominantly spread risk across shares and bonds, but can also branch out into "alternative" areas, such as commodities. As well as being a potential one-stop shop, such funds are also solid core holdings.
The market leader among passively managed multi-asset funds is Vanguard's LifeStrategy range. The five fund options range from 100% in equities to 20% in equities, with the remainder in bonds from around the world.
Three of these funds appear on interactive investor's Super 60 investment ideas list: 20%, 60% and 80% equity. The trio also form part of our Quick-start Funds range that offer a simple starting point for investors. Together, all five strategies have nearly £35 billion invested in them in the UK. They cost 0.22% a year each.
But other investment groups are competing with Vanguard. BlackRock, the world's largest fund manager, launched its MyMap range in 2019.
There are four core versions of it: MyMap 3 , MyMap 4, MyMap 5, and MyMap 6. They have 21%, 47%, 65% and 83% in shares, with 3% each in alternatives and the rest in bonds. They cost 0.17% in annual fees, thus undercutting Vanguard. By comparison, a typical charge for an actively managed multi-asset fund is around 1%. Multi-manager funds, which invest in other funds, tend to be even more expensive, usually around 1.25% or higher.
There are also newer versions that incorporate environmental, social and governance (ESG) factors in the process: MyMap 3 Select ESG, MyMap 5 Select ESG, and MyMap 7 Select ESG, which is an equities only fund. MyMap 4 Select Income is a fund geared towards income, and has a higher fee of 0.28%. There is about £1 billion overall invested in the range of funds.
But how do the funds compare, and which is the better approach to buy and then forget about? We take a look.
How do the funds differ from each other?
Three areas stand out: fees, active management and asset classes.
BlackRock's fund range is slightly cheaper than Vanguard's at 0.17% versus 0.22%, which over time could add up to help BlackRock beat Vanguard. However, the fee gap is relatively small and picking a fund on fees alone is not the right approach to investing.
The next difference is that BlackRock invests in "alternatives" alongside stocks and bonds. This means that about 3% of each fund is allocated to sectors such as commodities and property, owned via its own passive funds, which should in theory help diversify the portfolios and limit losses when stocks or bonds fall.
The main difference however, is that BlackRock takes a "tactical" approach to the funds and can shift around the allocation to stocks and bonds, and alternatives. It says it does this between three and four times a year and has a suite of "proprietary signal insights" that help it to inform positioning within asset classes. BlackRock's range aims to deliver returns within a certain level of risk and volatility, which rises through the range.
In practice, this could mean tilting the portfolio to different equity markets, or reducing the "duration" of its bond holdings, which could protect against interest rate rises. Therefore, fund manager skill in making the correct calls is a driver of returns.
On the other hand, Vanguard sticks religiously to its stock and bond splits, adjusting portfolios every day so they don't become too concentrated in either area. It calls this a "timeless solution" to strategic asset allocation. Its fixed approach to asset allocation makes it a purer passive play.
Both use a mixture of their own in-house open-ended funds and exchange-traded funds to build portfolios, which allows them to keep costs down. BlackRock branches out into thematic and ESG funds as well, such as its iShares Clean Energy Ucits ETF, while Vanguard sticks to core holdings in equity and bond funds tracking global markets.
Another difference is that the MyMap funds are generally happier to own US shares than Vanguard's range. For example, Vanguard's LifeStrategy 80% Equity has 47% invested in America and 23% in the UK, across stocks and bonds, while BlackRock MyMap 6 has 54% in America and just 14% in the UK. This pattern holds across the fund ranges.
A BlackRock spokesperson said: "We believe that our exposure to international equities and bonds, rather than concentrating on the UK, will prove to be beneficial in the long run. This international diversification has served us well in 2023, given the stronger performance of US equities and the challenged performance of UK gilts."
Vanguard says that it is happy to go overweight the UK as its research showed that investors prefer an element of home bias, which in turn has led to less invested in the US than a global stocks tracker or BlackRock's MyMap range. Therefore, if you already have a lot of exposure to the UK, MyMap may appeal more.
How has performance been?
The three most comparable funds are MyMap 3 (21% equity), MyMap 5 (65% equity) and MyMap 6 (83% equity) with Vanguard 20%, 60% and 80% Equity.
While there is just four years of data available to compare performance, and the funds are not like-for-like due to the different equity exposures, there is a general trend of BlackRock funds outperforming Vanguard funds.
| Fund | 2023 return (%) | 2022 return (%) | 2021 return (%) | 2020 return (%) | Return since MyMap launch in 2019 (%) | Share in equities (%) |
| --- | --- | --- | --- | --- | --- | --- |
| BlackRock MyMap 3 | 3.15 | -10.73 | 3.23 | 7.21 | 6.09 | 21 |
| Vanguard LifeStrategy 20% Equity | 2.52 | -15.84 | 1.83 | 7.51 | -1.6 | 20 |
| BlackRock MyMap 5 | 7.06 | -12.46 | 12.35 | 11.44 | 26.35 | 65 |
| Vanguard LifeStrategy 60% Equity | 5.2 | -11.22 | 9.93 | 7.84 | 18.12 | 60 |
| BlackRock MyMap 6 | 8.34 | -12.72 | 15.67 | 12.39 | 34.2 | 83 |
| Vanguard LifeStrategy 80% Equity | 6.67 | -8.81 | 14.44 | 7.68 | 29.48 | 80 |
Source: FE FundInfo, 25 July 2023. Past performance is not a guide to future performance
The biggest gap is in the supposedly low-risk end of the ranges: MyMap 3 and LifeStrategy 20%. Both have around 20% in equities, but it is the bond performance that has made the difference. In 2020, BlackRock's fund fell just 11%, while Vanguard's dropped 16%.
Going into 2022, MyMap portfolio managers saw risks around rising interest rates, which made bonds look like a less reliable way to diversify the portfolio, particularly for those with low-risk tolerance.
A BlackRock spokesperson said: "In response, managers kept a lower duration within their fixed-income investments, keeping the exposure to more interest-rate-sensitive bonds low. This helped us protect capital in our low-risk portfolios better then in our high-risk profiles. This is a key differentiation compared to our peers – many of which saw larger drawdowns in their 'lower-risk' portfolio compared to their higher-risk ones. We feel like our active duration management in 2022 served us well, particular for investors in our lower-risk portfolios."
Which should you buy?
Both BlackRock and Vanguard are excellent options to build a portfolio around. While Vanguard has proven itself over more than 10 years, BlackRock is off to a great start and so far its "tactical" allocation approach has worked well, combining the best of passive and active investing.
That's not to say it will be able to repeat this success. Normal stock and bond correlations could resume now, as we are near the end of the interest-rate hiking cycle, which would be good news for Vanguard funds. On the other hand, markets almost always deliver unexpected outcomes, so an active approach to asset allocation may continue to pay dividends.
In terms of simplicity, LifeStrategy's purer passive approach will continue to appeal. Moreover, its equity weightings are also more memorable and simpler for investors to get their heads around.
Are there other alternatives?
BlackRock and Vanguard are not the only options. Legal & General Investment Management also provides its own alternative, as do Columbia Threadneedle.
L&G's Multi-Index range offers five core options for different risk profiles, as well as a range of income and ESG funds. They are built with their own passive funds and take a tactical approach to asset allocation, similar to BlackRock. They cost 0.31% and the five core funds, launched in 2013, have nearly £6.5 billion invested in them. L&G Multi Index 3 has 13% in shares, while L&G Multi Index 7 has 83% in shares.
Columbia Threadneedle's Universal MAP range costs 0.29% and also takes an active approach, with funds ranging from Cautious to Adventurous. Managed by F&C trust's Paul Niven, they take individual stakes in companies, rather than relying on passive funds.
These articles are provided for information purposes only. Occasionally, an opinion about whether to buy or sell a specific investment may be provided by third parties. The content is not intended to be a personal recommendation to buy or sell any financial instrument or product, or to adopt any investment strategy as it is not provided based on an assessment of your investing knowledge and experience, your financial situation or your investment objectives. The value of your investments, and the income derived from them, may go down as well as up. You may not get back all the money that you invest. The investments referred to in this article may not be suitable for all investors, and if in doubt, an investor should seek advice from a qualified investment adviser.
Full performance can be found on the company or index summary page on the interactive investor website. Simply click on the company's or index name highlighted in the article.