How our growth Model Portfolios fared in October 2020
All three growth portfolios beat the benchmark in October.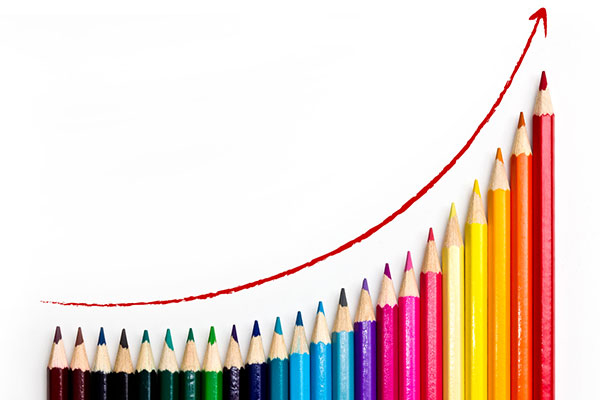 Markets in October were in thrall to the expected outcome of the US presidential election. Polls had generally predicted a big win for Democratic challenger Joe Biden, with expectations that the Democrats would also end up controlling both houses of Congress.
For the US stock market, this saw a sizeable shift into undervalued, economically sensitive sectors that were expected to be the biggest beneficiaries of a huge fiscal stimulus package – of at least $2.2 trillion (£1.9 million) – that would have had little trouble passing into law had the poll predictions been correct.
Now, however, those expectations are less certain with the Democrats doing less well than expected and a tug of war developing between growth and value areas of the US market.
Fears over the damaging economic consequences of an autumn surge in Covid-19 cases, particularly in Europe, also heaped more pressure on stocks, although global emerging markets, led by China, held up relatively well. Along with commodities, these were the only bright spots in the month.
For interactive investor's three growth-oriented model portfolios, the general malaise meant only the Ethical Growth portfolio recorded a gain in October. It was up 0.5%, while the more conventional Active Growth lost 0.1% and the Low-Cost model – comprised of index-tracking funds – fell by 1.4%.
All three, however, managed to beat the 2.2% loss from the strategic benchmark for all three models, while also beating the 1.7% fall registered by the average fund that pursues an adventurous asset allocation policy, according to Morningstar data.
How the three ii growth model portfolios are performing*
| | % total return (with income reinvested) as of 31 October 2020, after: | | | | |
| --- | --- | --- | --- | --- | --- |
| | 1 month | 3 mths | 6 mths | 1 year | Since inception* |
| Growth portfolios | | | | | |
| ii Active Growth | -0.1 | 4.7 | 15.7 | 14.4 | 31.4 |
| ii Ethical Growth | 0.5 | 7.4 | 19.3 | 15.5 | 14.0 |
| ii Low Cost Growth | -1.4 | 1.6 | 7.9 | -1.5 | 11.7 |
| Growth benchmark | -2.2 | 0.4 | 7.3 | -3.0 | 10.6 |
| Morningstar GBP Adventurous Allocation average | -1.7 | 1.0 | 7.3 | -0.9 | 11.9 |
Notes *as at 31 October 2020. Portfolio launch date (for monitoring purposes) was 1 January 2019, except Ethical Growth portfolio, launched 1 October 2019. Data source: Morningstar Direct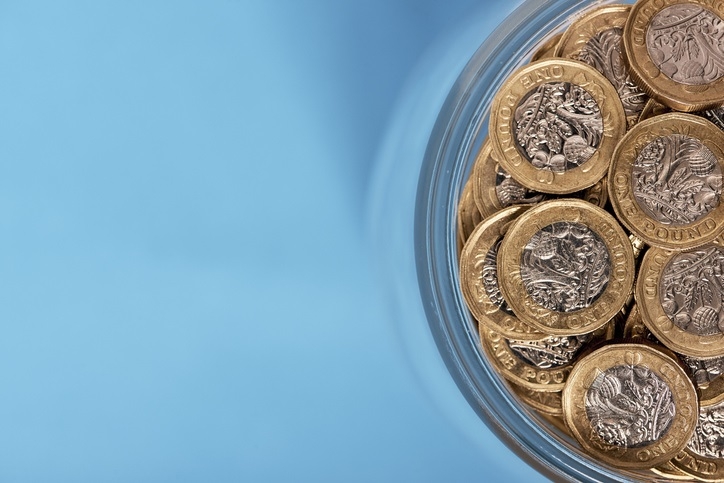 Standout stat: Chinese tech giant Alibaba accounts for 8.8% of emerging-market index-tracker.
The 2.1% gain from Fidelity Index Emerging Markets fund was an outlier among the six index-tracking funds that track the performance of broad stock-market indices, which all lost ground.
Led by China, which has a 43.2% weighting in the Fidelity fund, and Taiwan, at 12.7%, emerging markets have had a pretty good year. October's gain added to those for the year to date, which at 3% is beaten only by the 3.5% return from the L&G Global 100 index. On a full 12-month view, however, Fidelity Index Emerging Markets shoots into the lead, returning 8.3% versus a slightly lower 8.1% gain for the 100 global titans.
Both funds are dominated by heavyweight tech names. Chinese tech giant Alibaba represented 8.8% of Fidelity Index Emerging Market at the end of October. Due to being market capitalisation-weighted, the weighting in the company is likely to fall given its plummeting share price in early November as Chinese regulators pulled the plug on the flotation of Alibaba subsidiary Ant Group, while also announcing a wider antitrust clampdown on the activities of other prominent fintech names.
The clampdown includes Tencent (SEHK:700), which had a 6.7% weighting in the Fidelity fund on 31 October, while regulatory moves also negatively impacted shares in online retailer JD.com (NASDAQ:JD) and food delivery giant Meituan (SEHK:3690), which together accounted for just over 3% of the fund's assets. These fund weighting figures demonstrate the effect that large tech companies, particularly Chinese companies, have on the fund's performance.
In the case of the L&G Global 100 fund, which is also market capitalisation-weighted, it only includes developed-market companies in its remit. Its tech weighting to the famous US names is notable. US companies represented 72% of the fund's assets at the end of September (the most recently released factsheet), with Apple (NASDAQ:AAPL), Microsoft (NASDAQ:MSFT) and Amazon (NASDAQ:AMZN) alone accounting for just over one-third of the fund's total assets and the top 10 representing just over half.
There is a small degree of crossover between these two funds, as the lines between what counts as a developed or emerging markets can be blurred. For example, Samsung Electronics (LSE:SMSN) of South Korea appears in both funds – it represents 1.8% of L&G Global 100's assets and 4.2% of Fidelity Index Global Emerging Markets. However, Taiwan Semiconductor Manufacturing (NYSE:TSM), which accounted for 5.7% of the Fidelity fund, does not make it into L&G Global 100 Index.
Elsewhere, UK equity-focused funds continue to appear at the opposite end of the Low-Cost Growth portfolio performance table. Again, it was the index heavyweights of the FTSE 100 that disappointed most – they represent nearly 80% of the Fidelity Index UK fund, which lost 4.1% in October, as post-Brexit trade concerns and weaker oil prices continued to weigh on performance. Interestingly, the Brexit effect – not to mention lockdown fears – had less of an impact on the portfolio's second UK holding, the Vanguard FTSE 250 ETF (LSE:VMID). It was down a more palatable -0.5%.
Indeed, the relative performance of the two can be seen in the current portfolio weightings. Having been rebalanced to 10% in March, Vanguard FTSE 250 now accounts for 10.1% of the portfolio, while Fidelity Index UK has fallen to 8.8%. Although the Fidelity fund holds 617 lines of stock, even those in the FTSE 250 account for just 17.5% of assets, with the remaining 260-odd small-capitalisation firms accounting for just 3.5% of the fund.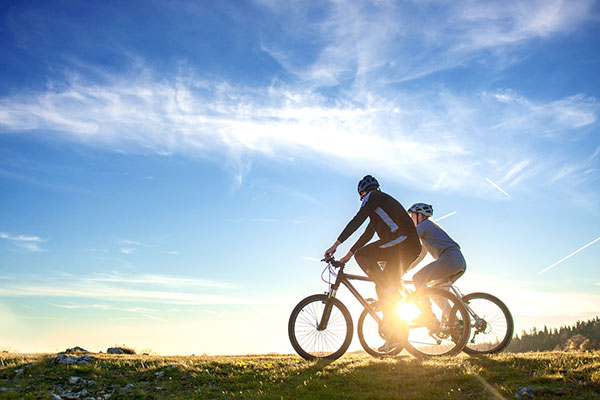 Standout stat: JPMorgan Emerging Markets investment trust returned 8.2% in October.
October proved to be something of a damp squib for the interactive investor Active Growth model portfolio, down 0.1% on the month and breaking what had been a hat-trick of monthly winning streaks in the process.
Nevertheless, it continues to be the best performing of all four models that were introduced in January 2019, since when it has gained 31.4%, nearly three times the gain of our growth benchmark. Only the Ethical Growth portfolio (see below), which was launched last October, is beating this model over shorter time frames.
As indicated in the last review, the runaway performance of Scottish Mortgage (LSE:SMT) investment trust – the share price total return is 74.6% over the past year alone – means that we have had to manually reduce its weighting in the portfolio. At the end of October, the £15.4 billion trust, which invests in a select group of high-growth, disruptive companies, had grown to represent 20.8% of the portfolio, against a target weight of 15%.
As the portfolio's two UK-focused holdings had underperformed – although doing far better than a representative index-tracking fund – we have split the proceeds from Scottish Mortgage equally between the two.
That means the weighting of CFP SDL UK Buffettology rises from 9.77% on 1 November to 12.27% and that of Liontrust Special Situations from 8.65% to 11.15%. Although these new weightings are slightly higher than the target 10% weighting for each fund, it is easier (and potentially less expensive) for investors who are following this model to deal with just three changes (one sale and two purchases) rather than a more substantial rebalancing. The portfolio will be formally rebalanced back to target weightings after the annual review in January 2021.
The two UK funds have continued to justify the faith we placed in them. Liontrust Special Situations, managed by Anthony Cross and Julian Fosh, has consistently remained ahead of the FTSE All-Share index. In October, it lost 2.7% against a decline of 4.1% for the representative tracker fund, Fidelity Index UK. And while the latter fund has lost 18.8% over the past 12 months, Liontrust Special Situations is down by far less, at -5.6%.
Although commendable, that is not as good a performance as CFP SDL UK Buffettology. Keith Ashworth-Lord's small-to-mid cap focused fund has achieved what few UK funds have over the past year – to make a gain. Although a 1% return might not excite, it looks good against the index, and on an annualised basis it has made 6.5% over the past three years as opposed to a -5.5% annualised loss from the tracker fund.
As was the case with the Low-Cost portfolio, the best-performing fund was the portfolio's emerging markets holding. At 8.2%, the share price return from JP Morgan Emerging Markets investment trust was double that of its net asset value return.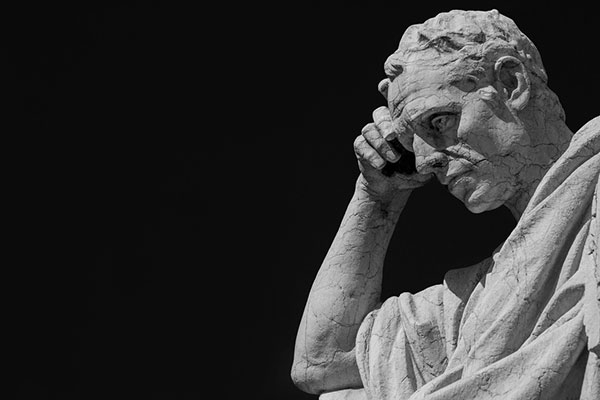 Standout stat: iShares Global Clean Energy RTF has gained 84.1% over one year, but has been replaced in the portfolio annual review.
The Ethical Growth portfolio registered the highest monthly gain among the five ii model options. Its 0.5% gain, albeit modest, was also notable as it was the only portfolio to end the month in positive territory.
Once again, the iShares Global Clean Energy ETF (LSE:INRG) put up a strong showing – up 5.7% over the month, taking its one-year performance to 84.1%, the best among all model portfolio holdings.
However, as explained in the annual review of this portfolio, we are now saying goodbye to this holding, preferring instead to widen the environmental themes in the portfolio via existing holding Impax Environmental Markets (LSE:IEM) investment trust (up 6.7% on the month), as well as new holdings Montanaro Better World and Baillie Gifford Positive Change.
Andrew Pitts is an independent consultant for interactive investor and was formerly editor of Money Observer magazine from 1998 until 2015.​​​​​​​
These articles are provided for information purposes only. The information we provide in respect of the ii Model Portfolios, ii Super60 or ACE30 is an opinion provided by ii or one of its partners on whether to buy a specific investment or portfolio. Please note that none of the opinions we provide are a "personal recommendation", which means that we have not assessed your investing knowledge and experience, your financial situation or your investment objectives. Therefore, you should ensure that any investment decisions you make are suitable for your personal circumstances. If you are unsure about the suitability of a particular investment or think that you need a personal recommendation, you should speak to a suitably qualified financial advisor.
The value of your investments, and the income derived from them, may go down as well as up. You may not get back all the money that you invest. Full performance can be found on the company or index summary page on the interactive investor website. Simply click on the company's or index name highlighted in the article.
Any changes to the ii Model Portfolio constituents and the rationale behind those decisions will be communicated through the Quarterly Investment Outlook.
ii adheres to a strict code of conduct. Members of ii staff may hold shares or units in investments which make up the ii Model Portfolios, which could create a conflict of interest. Any member of staff intending to complete some research about any financial instrument in which they have an interest are required to disclose such interest to ii. We will at all times consider whether such interest impairs the objectivity of the recommendation.
In addition, staff involved in the production of the ii Model Portfolios are subject to a personal account dealing restriction. This prevents them from placing a transaction in these portfolios or the underlying specified constituents of each portfolio for five working days before and after an investment is included or amended and made public within the list. This is to avoid personal interests conflicting with the interests of the recipients of the ii Model Portfolio options.