Seven 'buy and forget' shares for investors with time on their side
We ask a selection of our Super 60 fund managers to name long-term winners that would potentially make a good fit for a Junior ISA.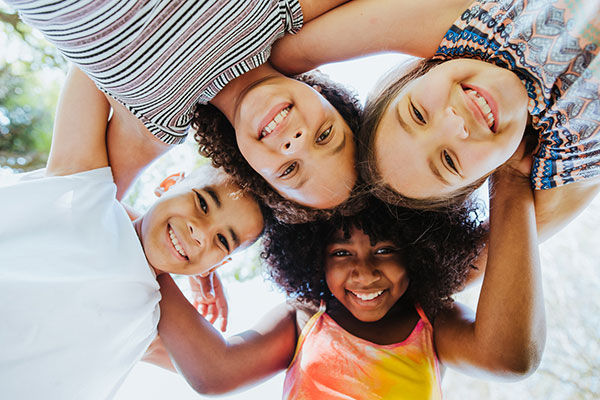 They may face an insecure jobs market, rising housing costs and a greater debt burden, but today's young people still have a significant financial advantage: time. This may seem like little consolation, but unlike the oldies who may need their cash at the drop of a hat, children (or the kind parents who put money aside for them) can ignore the short-term caprices of stock markets and back long-term winners.
However, it is not easy to find a single stock that fits the bill. The pace of disruption is accelerating across all industries and it is rare to find a company that an investor can simply buy and hold for a decade or more. Companies get taken over, fall under new management, change their plans and generally see their fortunes ebb and flow.
It is the job of any fund manager to find the winners, those that can keep delivering solid returns year after year. With this in mind, we've consulted fund managers on our Super 60 list to see what they'd recommend for an investor with plenty of time on their hands.
The Alternative Investment Market (AIM) can be fertile ground for just this type of long-term investment. Companies are at the early stage of their lifecycle and investors can stick with them as they grow. Dr Paul Jourdan of Amati, manager of the TB Amati UK Smaller Companies fund, suggests Gear4music (LSE:G4M). The shares have already doubled over the past year, but he believes it has long-term growth ahead.
Gear4music is an online supplier of musical instruments and accessories, disrupting a cottage industry previously confined to small high street shops. It may have an added resonance for any parent who feels that having spent a small fortune on their child's flute/violin/tuba, they should really be getting something back. Gear4music has done well out of the pandemic, as people have sought to explore their musical talents, but Jourdan believes it can continue to do well as the economy revives.
He says: "We like companies that are still being run by their founders. Gear4Music was set up by Andrew Wass, who is still in charge today. It got a great boost from the pandemic, but already had a history of outperforming expectations. It has built an incredible track record in an industry that is going online in a big way.
"It is growing faster than its nearest rival, a German group called Thomman and has even managed to benefit from Brexit. It prudently set up distribution facilities in Europe ahead of the deadline. Its ability to export to Europe has improved, while its rivals are struggling to distribute in the UK."
Another pick that has done well through the pandemic, but whose appeal should last longer is Team17. Anyone who has tried to part children from their screens during a lockdown will understand the long-term appeal of Keith Ashworth-Lord's pick. The manager of CFP SDL UK Buffettology fund chose Team17, which develops, co-develops and publishes premium games for the PC and console markets.
"About one-sixth of revenue comes from its own intellectual property games with the remainder from third-party games. Here, it partners with indie development studios ranging from lone developers through to small, medium and large creative studios. In exchange for support and resource provision, it receives 30-50% of the game revenues after the developer has covered its costs.
"This business model means Team17 is not reliant on a handful of blockbuster titles. It receives about 1,000 submissions each year for its services, from which it can choose 10-20 to run with. The change factor in this industry has been the move away from physical media content to streaming and digital delivery."
The group also scores highly on growth, profitability, return on invested capital and cash generation. The shares aren't cheap but, says Ashworth-Lord, investors are making a long-term commitment to a steady growth company.
Pampered pets have also been a feature of lockdown life. Puppy price inflation hit 100% for certain breeds as people sought companionship at a time of crisis, or perhaps just a welcome excuse to leave the house. However, even before the pandemic, spending on pets was a growth industry and Richard Hallett, manager of Marlborough Multi-Cap Growth, has held veterinary pharmaceuticals company Dechra to benefit.
"It provides drugs and other treatments vets can use for pets, horses and farm animals. It's a major beneficiary of the long-term global trend of increasing spending on healthcare for animals, which is estimated to be growing at around 7% a year. The company sells treatments ranging from antibiotics to skincare products and nutritional supplements and has its own sales and marketing teams in 25 countries and distributors in a further 72. Dechra has blossomed from a domestic business into a global company and we believe there's a very interesting long-term growth story here."
However, more time at home has also made us aware of the unwanted animals with which we share our lives. Hallett also suggests Rentokil Initial, the pest control and hygiene services group. "This is a multi-billion pound market that's forecast to continue growing by more than 5% a year. Climate change is increasing pest numbers, while regulation concerning hygiene standards is increasing around the world and the ranks of the middle classes, with more money to spend on pest control, are rapidly growing in many emerging economies. Covid-19 has further increased the global focus on hygiene."
The world of work is likely to be permanently changed by the pandemic. While many will return to the office, it is likely to be less frequent. Companies have to build better communications networks. Anthony Cross, co-manager of the Liontrust Special Situations fund, sees Gamma Communications as a major beneficiary of this trend.
He says: "Gamma is a provider of business communications and is challenging the UK's larger telecoms operators through a focus on reliability and the quality of its network. By focusing on newer, internet-enabled technologies such as SIP trunk lines and cloud PBX systems, as well as providing a high level of service to its customers, Gamma continues to deliver double-digit organic growth for shareholders and take market share from the more lethargic telecoms incumbents."
He says the company's future growth is likely to be driven by increasing adoption of unified-communications-as-a-service solutions by businesses looking to integrate their communications capabilities and move them to the cloud: "With strengthening margins, robust cashflows and a history of repeatedly under-promising and over-delivering on market forecasts, we believe Gamma is a compelling long-term investment."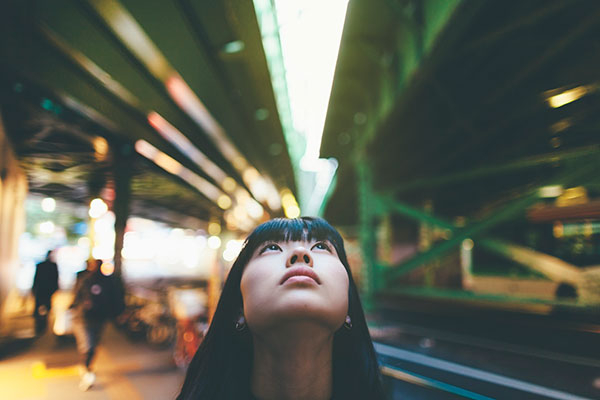 Raksul
Global markets also offer opportunities. Praveen Kumar, investment manager of Baillie Gifford Shin Nippon (LSE:BGS), says: "We have found that the companies that do exceptionally well both in operational and share price terms over the long-term (10+ years) are those that tend to be disruptive, fast growing and domestic-focused businesses. They tend to be run by young and dynamic entrepreneurs who typically maintain a large stake in the business over time. In addition, they also have the ability to consistently expand their addressable market by launching new products and services (organically or through mergers and acquisitions) serving adjacent markets."
He highlights two companies that fit the bill. The first is Raksul, an online cloud-based service provider that is trying to disrupt Japan's traditional printing industry through its online platform. It has developed an automated order allocation process by which it aggregates printing orders from end clients and, based on available capacity, it allocates these to a network of small and medium-sized printing companies, taking a commission in the process.
He adds: "Adopting a similar playbook, the company has also recently started targeting Japan's staid logistics - where it operates an "Uber for logistics" type model - and advertising sectors as well, thereby significantly expanding its growth opportunity. Raksul is run by its 36-year-old founder who owns around 17% of the company."
GA Technologies
He also likes GA Technologies, an online provider of services for the real estate industry in Japan. It has developed a suite of artificial intelligence-based software applications that allows clients to manage property-related tasks such as buying, selling, renting and leasing, remote viewing, property management, end-to-end processing of mortgages, automatic generation of building floor plans and sourcing renovation specialists. He adds: "The company is run by its charismatic and ambitious 38-year-old founder who owns nearly 50% of the company."
All these companies have the capacity to grow to many times their current size. Having just weathered the toughest conditions they're likely to see, many have a clear path to growth ahead. In the long-term, your little darlings might just thank you.
These articles are provided for information purposes only. Occasionally, an opinion about whether to buy or sell a specific investment may be provided by third parties. The content is not intended to be a personal recommendation to buy or sell any financial instrument or product, or to adopt any investment strategy as it is not provided based on an assessment of your investing knowledge and experience, your financial situation or your investment objectives. The value of your investments, and the income derived from them, may go down as well as up. You may not get back all the money that you invest. The investments referred to in this article may not be suitable for all investors, and if in doubt, an investor should seek advice from a qualified investment adviser.
Full performance can be found on the company or index summary page on the interactive investor website. Simply click on the company's or index name highlighted in the article.