What are monthly income bonds?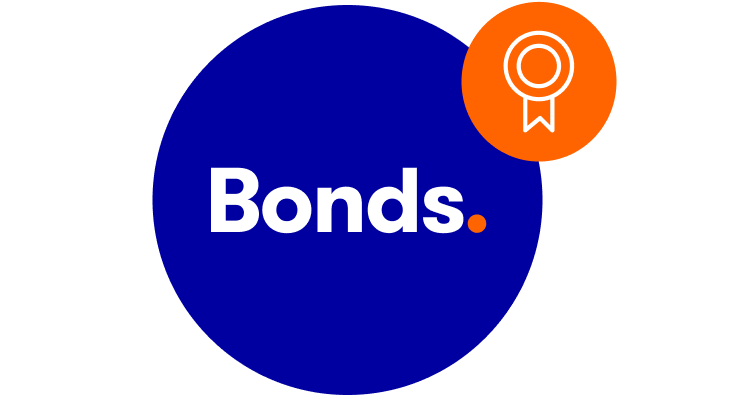 Monthly income bonds are offered by banks and building societies to provide a regular stream of income, paid monthly.
You can receive monthly income from bond funds managed by professional investors. The bond fund's distribution yield indicates what investors may get as income payments over the next 12 months.
While some funds offer the option of monthly income, it is more common for funds to pay income quarterly, or twice a year.
How do monthly income bonds work?
Bond funds pay interest based on the amount of income the bonds in the fund are producing. As the income can be inconsistent, most funds smooth the dividend payments into 12 equal amounts.
They do this by holding back some income in good months, which is then used to top up leaner periods. Any excess cash left over at the end of the year is then handed back to investors in the final monthly payment.
All funds are required to distribute all the income they generate to investors each year.
With investment trusts, up to 15% of income generated each year can be held back in a revenue reserve, which then tops-up shortfalls to maintain or increase income in lean periods.

Can I build a bond portfolio generating monthly income with ii?
Yes, monthly income bond funds are available to buy at interactive investor.
Funds that pay income monthly usually have the word monthly in their fund name.
What to consider when buying monthly income bonds
Consider the fund's strategy including the type of bonds it invests in and see if this meets your risk appetite.
Some monthly income bond funds invest exclusively in high yield bonds, which are carry greater risk than bond funds that invest in the safer parts of the bond market, such as UK government bonds (gilts) and US government bonds (T-Bills).
Bonds will likely form part of a portfolio alongside other assets, such as shares. This makes it possible for investors to spread the income produced by their portfolio of investments throughout the year. This can create a monthly income without buying a dedicated monthly income bond fund.
Many monthly income funds adopt a multi-asset approach by investing in both shares and bonds. Such funds give investors diversification, which reduces risk.

Is it a good time to invest in monthly income bonds?
In 2022 bond prices fell sharply in response to high levels of inflation and increases in interest rates. Both had a huge influence over which direction bond prices moved. Because bonds pay a fixed income, the real value of that income is eroded when inflation is high. When interest rates go up, it means that investors can get a better deal from newly issued bonds. They may choose to sell old bonds and secure a better rate by buying a new bond.
A benefit of the decline in bond prices in 2022 was that bond yields rose to their most attractive levels in years. Bond prices and bond yields have an inverse relationship, so falling prices mean yields rose rising, offering investors higher income.
Over the long term, bonds have provided investors with diversification and reliable income. Bonds are a defensive asset, which typically provide protection when stock markets fall sharply and suddenly. They also provide investors with a fixed income, which is more reliable than company dividends, which can be cut, suspended or cancelled without notice.
How does the bond pay income?
Bond funds that pay a monthly income will either return the money to you or reinvest it, depending on which fund share class you choose.
The Inc (Income) share class pays the fund's income to you in cash.
The Acc (Accumulation) share class retains the income within the fund and reinvests it.
Income funds have the benefit of monthly payments that can be used to meet regular outgoings.
Accumulation funds are more profitable for long-term investors looking to benefit from compound interest.

What are the pros and cons of monthly income bonds?
Pros of monthly income bonds
Provides regular income
Tend to be lower risk than shares
Bond income is more reliable than share dividends
Cons of monthly income bonds
Limited choice
No compound interest
Rising interest rates has a negative impact
High inflation has a negative impact
Fixed rate monthly income bonds
Fixed rate income bonds pay a fixed rate of interest which can't be changed during the term of the bond. Savers can access their money at the end of the term when the fixed rate bond matures. The income is either paid monthly or once a year.
Fixed rate bonds usually pay higher rates of interest than other savings products such as easy-access accounts, which offer immediate access to withdrawing cash.
The interest rate offered by banks and building societies vary. Most of the time longer terms mean higher returns, because bonds with longer terms offer higher interest rates.

How long should you fix your saving for?
Consider how long you are comfortable with not having access to your money for and the amount of interest involved.
If a fixed rate bond is offering a level of interest that is only slightly higher than a fixed rate bond with a shorter term, then the returns may not be worth it.

How much should I invest in monthly income bonds?
The amount you should invest in bonds depends on the diversity of your other investments. Bond funds should only form part of a portfolio. The generally accepted advice is to put 60% of your investments in shares and 40% in bonds, also known as the 60/40 rule. Diversifying your portfolio can help protect against market movements.
interactive investor's Super 60 list of recommended funds includes bond and equity funds that pay a monthly income.

Do you pay tax on monthly income bonds?
Monthly income UK government bonds (gilts) and corporate bonds qualified with HMRC issued in pounds are free from capital gains tax but are subject to income tax unless inside an ISA or other tax-free wrapper.
If in doubt about tax, seek help from a qualified financial adviser.
How to buy bonds
You can trade a number of bonds and gilts via your online ii account. For any that aren't available online, you can deal over the phone by calling us on 0345 607 6001.
The value of your investments may go down as well as up. You may not get back all the money that you invest. If you are unsure about the suitability of an investment product or service, you should seek advice from an authorised financial advisor.