What is an annuity?
Learn more about annuities and how they can provide security in retirement.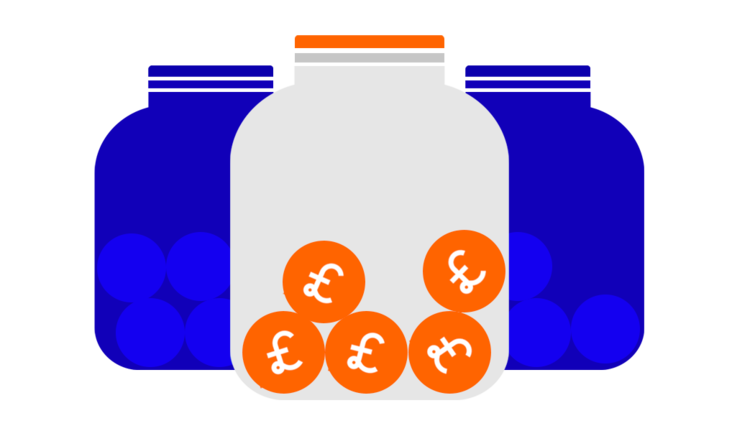 What is an annuity?
An annuity provides you with a guaranteed income after retirement in return for some or all of your pension pot.
Annuities can either provide an income for life, or for a fixed period of time. The amount of money you can receive from an annuity will vary depending on how much money you put in and the annuity rate.
Annuity rates are based on life expectancy. For example, if you have health problems you may be offered a higher annuity rate.
If you wish, you can have an annuity alongside another source of pension income, such as drawdown.
Things to consider when choosing an annuity
Once you have bought an annuity, you cannot change your mind. There are a number of different types of annuity available, so you should consider which is right for you.
Before choosing an annuity, consider these questions:
Do you want a fixed level of income or an income which is linked to inflation?
Do you want your annuity to continue to provide for your spouse if you die before them?
How much control over your investments and income do you want?
Do you want an annuity which is guaranteed for life or for a fixed number of years?
Do you want your annuity to provide income for just you, or your spouse as well?
Have you ever been a smoker, and what is your state of health?
How much will your policy charge you in fees?
Do you want an annuity that just covers essential costs, or do you want it to fund your whole retirement?
You should also consider whether an alternative, such as pension drawdown, may be better for you. Drawdown keeps your pension invested and allows you to take money from your pension as and when you like.
Unlike an annuity, with drawdown your money could run out if you live longer than expected. Keeping your pension invested means it could continue to grow, but it could also fall if your investments lose value.
Some people take a smaller annuity alongside pension drawdown, which can provide a good balance of security and flexibility.
What are the different types of annuity?
There are a number of different types of annuity to choose from.
Type of annuity
Lifetime
Guaranteed to keep paying you an income until you die. However, they pay out less each year than fixed term annuities.
Fixed Term
Pays an income for a set number of years. After that, they pay out a capital sum which could be used to buy another annuity.
Single Life
Pays out to you only. This could be for life or for a fixed number of years.
Joint Life
Payments can be transferred to your partner if you die before them.
Will pay out at a lower rate than a single life annuity, but it will provide for your partner.
Guaranteed
Continues to pay out to your dependants if you die within a pre-set period of time. For example, it could be guaranteed for ten years.
Level
Pays a flat annual income which does not increase.
Escalating
Pay outs are linked to inflation. Initially, they will be much lower than with level annuities, but could end up paying out more if you live for a long time or inflation is high.
Investment Linked
The rate it pays is linked the stock market and how well your investments perform. As investments can go up or down, it includes an element of risk.
Value Protected
If you die before you have got back what you paid in, it pays out the difference to your dependents.
Are annuities taxable?
Pension income is taxable. Any income you receive from an annuity is subject to income tax. Any other income you receive, including from your state pension, is also subject to income tax.
Currently, you can receive £12,570 tax free each year as your personal allowance.
Get more from an ii SIPP
We don't believe in charging a percentage fee that goes up as your investments grow.
Our award winning SIPP gives you fixed, transparent pricing, with no percentage-based fees. So you can watch your portfolio grow while your costs stay the same.
Open a SIPP and pay no SIPP fee for six months. Following the offer period, the ii SIPP fee is only £10 a month. Terms apply
Please remember, SIPPs are aimed at people happy to make their own investment decisions. Investment value can go up or down and you could get back less than you invest. You can normally only access the money from age 55 (57 from 2028). We recommend seeking advice from a suitably qualified financial advisor before making any decisions. Pension and tax rules depend on your circumstances and may change in future.