The Decision Engine as you will never see it again
A valuable indicator of whether a share is cheap or not, our analyst's investing system just got even smarter.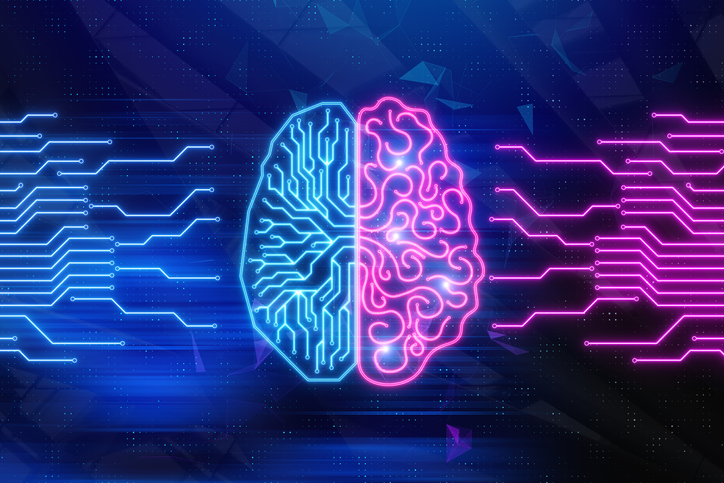 Change is afoot! This is the Decision Engine as you will never see it again:
| Name | Score | Description |
| --- | --- | --- |
| XP Power | 9.4 | Manufactures power adapters for industrial and healthcare equipment |
| Cohort | 8.7 | Manufactures military tech. Does research and consultancy |
| Victrex | 8.3 | Manufactures PEEK, a tough, light and easy to manipulate polymer |
| Judges Scientific | 8.3 | Buys and operates small scientific instrument manufacturers |
| Howden Joinery | 8.2 | Supplies kitchens to small builders |
| Quartix | 7.7 | Supplies vehicle tracking systems to fleets and insurers |
| Avon Rubber | 7.5 | Manufactures respiratory protection and milking equipment |
| Dart | 7.3 | Flies holidaymakers to Europe. Trucks fruit and veg around the UK |
| Renishaw | 7.3 | Whiz bang manufacturer of automated machine tools and robots |
| Solid State | 7.2 | Manufactures rugged computers, batteries, radios. Distributes components |
| Next | 7.2 | Retails clothes and homewares |
| RM | 7 | Supplies schools with equipment and IT, and exam boards with e-marking |
| Castings | 7 | Casts and machines components for heavy trucks and other vehicles |
| Trifast | 7 | Manufactures and distributes nuts and bolts, screws, and rivets |
| Alumasc | 6.9 | Designs and supplies roofing, walling, drainage and solar shading |
| Shoe Zone | 6.9 | Retails cheap shoes |
| Anpario | 6.8 | Manufactures natural animal feed additives |
| FW Thorpe | 6.8 | Makes light fittings for commercial and public buildings, roads, tunnels. |
| Hollywood Bowl | 6.7 | Operates tenpin bowling centres |
| Goodwin | 6.6 | Casts and machines steel. Processes minerals for casting jewellery, tyres |
| Science | 6.5 | Conducts research and development and provides scientific services |
| Games Workshop | 6.4 | Manufactures, retails Warhammer miniatures for collectors, gamers |
| Colefax | 6.3 | Designs luxury fabrics, supplies them to interior designers |
| Portmeirion | 6.3 | Designs and manufactures tableware, candles and reed diffusers |
| Treatt | 6.2 | Sources, processes and develops flavours esp. for soft drinks |
| Churchill China | 6.2 | Manufactures tableware for restaurants and eateries |
| Porvair | 6.2 | Manufactures filters and filtration systems for fluids and molten metals |
| Ricardo | 6.1 | Provides engineering and environmental services and builds engines |
| Motorpoint | 6.1 | Retails nearly-new cars through car supermarkets |
| Dewhurst | 6.1 | Manufactures pushbuttons and other components for lifts and ATMs |
| Computacenter | 6 | Distributes IT. Provides managed services and consulting |
| System1 | 6 | Tests our emotional response to advertisements and concepts |
| Walker Greenbank | 6 | Fabric and wallpaper designer and manufacturer |
| Vp | 5.9 | Rents out specialist equipment and tools |
| James Halstead | 5.7 | Manufactures vinyl flooring for commercial and public spaces |
| Softcat | 5.5 | Distributes IT. Provides managed services and consulting |
| Air Partner | 5.3 | Brokers air charters and provides services |
| Tristel | 5.3 | Manufactures disinfectants for simple medical instruments and surfaces |
| RWS | 4.3 | Translates patents and technical documentation. Localises major brands |
| SSP | 4 | Operates food and drink concessions in airports and railway stations |
But before I explain what is changing, I should explain the basic methodology is not changing at all.
Keeping the good bits
We share this table with you once every five weeks. It is an attempt to rank shares so the most attractive (for long-term investment) are at the top of the list and the least attractive are at the bottom.
The ranking of each share is based on the aggregate of five scores, one of which is the valuation of the business - crudely, whether the shares are cheap. This score is dependent on the share price and it changes all the time during trading hours. It can change substantially between Decision Engine updates.
I also reappraise the businesses tracked by the Decision Engine periodically, and every year I review most of them in some detail, shimmying through them roughly to the beat of their annual reporting cycles, using the latest annual report as my starting point.
I score the shares based on how well I feel I can answer the following five questions:
1. Does the business make good money?
If it makes a reasonable return on capital, say 8% after tax or 10% pre-tax, even in a poor year and it earns most of that profit in cash (cash conversion is, say, more than 75% in a typical year, I am happy.
2. What could prevent it from growing?
Answering this question requires an assessment of the risks facing a business. If a company's destiny is largely in its own hands that is a good thing. If it is susceptible to competition or shifts in the economy, it is not so good.
3. How will the business overcome these challenges?
I want to know that the business is facing up to the risks identified in the answer to the previous question. The company should be clear about the direction it wants to head in, and its actions should all lead in that direction.
4. Will we all benefit?
For long-term investors, whether a company will still be prospering in five or ten years time is more important than predicting how much it will earn in six months time, yet its long-term earning power may not even be determined by the products and services it sells today, and the profit it reports.
To see further ahead than our own noses, we need to consider whether the business has been set up to prosper for the long-term, or whether management is out to make a fast buck, perhaps at the expense of customers, suppliers, workers or shareholders.
If we can be confident a business makes good money, faces challenges that its strategy can overcome, and that we will all benefit from its prosperity, then it will probably make a good long-term investment, particularly if the market valuation is reasonable (preferably less than about 20 times profit in a typical year).
You can see this framework deployed to evaluate Next in last week's article.
So much for what is not changing. This is what is changing: I am about to raise the standard required to qualify for a listing in the Decision Engine, and that will mean two things:
1. The Decision Engine will rank fewer shares
2. I will investigate more businesses, some of them less thoroughly
Let me explain...
Turning over more rocks
It pains me to say I want to work smarter because it implies I have been working in a somewhat stupid fashion but I am afraid the cap fits... I may have been putting too much energy into investigating too few shares.
To explain why we are shaking things up, I shall invoke my number one investing hero, a long retired US fund manager named Peter Lynch, who with John Rothschild oxymoronically wrote the book on private investment. In fact, he wrote three: One Up on Wall Street, Beating the Street, and (for children) Learn to Earn. Whenever I feel I am losing my way I go back to these books.
In Beating the Street, Lynch wrote:
"I've always believed that searching for companies is like looking for grubs under rocks; if you turn over 10 rocks you'll likely find one grub, if you turn over 20 rocks, you'll find two..."
I do not know why anybody would want to find grubs under rocks, especially if they are that rare, but I can see why turning over lots of rocks is a good idea. Lynch thought the investor that turns over the most grubs wins. By letting go of the weaker ideas in the Decision Engine, I hope to find more strong ideas.
To return to the scoring system for a moment, each company's score has two components: the valuation component and the component that measures the quality of the business. The quality score is the aggregate of the score for my answers to each of the four questions posed above.
I score each question out of two, depending on my level of confidence in the answer, so the total for the quality component is eight. Currently, I draw a line at companies that score four or less but in future the bar will be set at five or less. That means dropping the following 13 companies, most of which score five (Walker Greenbank (LSE:WGB) and System1 Group (LSE:SYS1) score four):
I cannot drop the six shares marked "at risk" immediately because they are members of Money Observer's Share Sleuth portfolio. Since I use the Decision Engine to help me run Share Sleuth, I must keep following these companies until I decide to remove them from the portfolio, which may require one last review.
The rest of the shares will vanish from the Decision Engine, probably by the time we publish the next update in five weeks' time. That does not mean I will never investigate or write about aspects of these companies again, but as soon as I am happy a grub has not scuttled under the rock I will find another rock to look under.
This should give me time to turn over more rocks, discover more grubs, and hopefully improve the quality of the businesses ranked by the Decision Engine more quickly.
Richard owns shares in most of the shares listed by the Decision Engine, especially the higher ranked ones.