Flexi-access drawdown explained
Find out how flexi-access drawdown (FAD) works, the tax rules and how to decide if it's the right option for you.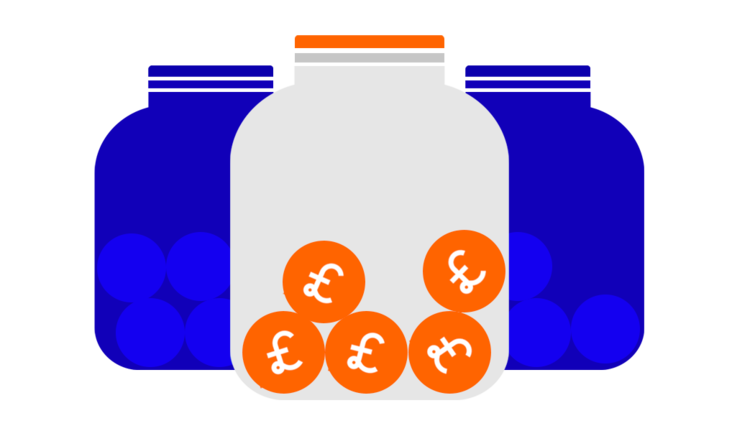 What is flexi-access drawdown?
Flexi-access drawdown allows you to take whatever income you need out of your pension pot while keeping the rest invested. From age 55, you can take 25% of your pension as a tax-free lump sum while the remaining 75% will be subject to income tax upon withdrawal.
How does someone access flexi-access drawdown?
Flexi-access drawdown may be available to you when you reach retirement age, depending on your pension scheme.
Any new drawdown arrangement since April 2015 will be flexi-access, unless you had a capped drawdown arrangement in place prior to this date and have not yet switched to flexi-access drawdown.
Transferring to this type of drawdown is simple, although not all money purchase schemes have to offer flexi-access. Some providers require the pension fund to be a certain size.
Flexi-access drawdown is one of the drawdown options available with the ii SIPP.
Advantages of flexi-access drawdown
By keeping your pot invested and withdrawing only what you need, you will allow your pension to keep growing - unlike an annuity which provides a fixed income.
The flexibility of taking only what you need means you control your income according to your plans and wishes.
If you die before you have used up your pension, you can nominate one or more beneficiaries who will inherit your remaining funds.

Downsides of flexi-access drawdown
By withdrawing whatever income you choose, you run the risk of running out of money earlier than if the money were in a stable fund such as an annuity.
Since your pension remains invested, it also remains exposed to market risks. The fund value can rise and fall, with no guarantee of future performance.
Once you start taking taxable income you will be subject to the Money Purchase Annual Allowance (MPAA). This means you can only contribute £4,000 per year to your fund. If you only take your tax-free lump sum, you will retain the standard annual allowance for pension contributions (currently 100% of your UK relevant earnings subject to a maximum of £40,000 per year).
What options are available on death in flexi-access drawdown?
Following the pension holder's death, their beneficiaries have three options. They can take the pension out as a single lump sum, use it to buy an annuity which will give them a fixed income, or open a flexi-access drawdown and take money as and when they need it.
You can nominate one or more beneficiaries to receive all or a share of your flexi-access drawdown.
If you die before age 75, any lump sum or income payment from flexi access drawdown pension passed on to your beneficiaries will be tax free. If you die aged 75 or over, any lump sum or income payment from flexi access drawdown pension will be taxed at the recipient's marginal rate.
If you have no dependants, you can nominate a charity to receive your pension as a tax-free lump sum.
Flexi-access drawdown FAQs
Get more from an ii SIPP
We don't believe in charging a percentage fee that goes up as your investments grow.
Our award winning SIPP gives you fixed, transparent pricing, with no percentage-based fees. So you can watch your portfolio grow while your costs stay the same.
Open a SIPP and pay no SIPP fee for six months. Following the offer period, the ii SIPP fee is only £10 a month. Terms apply
The ii SIPP is aimed at clients who have sufficient knowledge and experience of investing to make their own investment decisions and want to actively manage their investments. A SIPP is not suitable for every investor. Other types of pensions may be more appropriate. The value of investments made within a SIPP can fall as well as rise and you may end up with a fund at retirement that's worth less than you invested. You can normally only access the money from age 55 (age 57 from 2028). Prior to making any decision about the suitability of a SIPP, or transferring any existing pension plan(s) into a SIPP we recommend that you seek the advice of a suitably qualified financial adviser. Please note the tax treatment of these products depends on the individual circumstances of each customer and may be subject to change in future.