Corporate social responsibility
Personal Finance Teacher of the Year Awards
We are delighted to be able to recognise the people who go the extra mile to help put future generations on a firm financial footing. The Personal Finance Teacher of the Year Awards celebrate the best of personal finance education in Britain, rewarding hard-working teachers at primary and secondary schools who make the difference to their students.
View the 2021 winners of the interactive investor Personal Finance Teacher of the Year awards.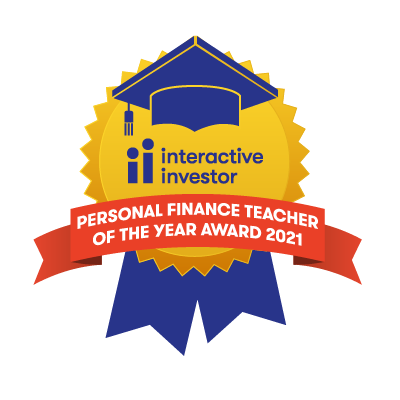 We think personal finance teaching is so important we have created a £25,000 prize fund, plus financial incentives to encourage entries and compensate teachers for their valuable time. We are excited to see this year's entries – please spread the word. It's a great accolade for teachers and a meaningful prize for schools.
In December 2021, we wrote an open joint letter to the Education Secretary and Financial Services Consumer Panel on financial numeracy.
Together with the judges of our interactive investor Personal Finance Teacher of the Year awards, we are calling for a series of measures that address the effect of a lack of financial capability in the UK.
We think that financial education is a vital tool in the UK's recovery, against a backdrop of rising inflation and the impact of the pandemic still being felt economically as well as socially. With the levelling up agenda a long-term commitment, we ask the government to give personal finance lessons the priority they deserve.
The 2019 winners share their ideas to help your kids get to grips with everyday money tasks. Read more
Charities
We are proud to support:
A Leeds-based charity supporting children and adults born with congenital heart disease.