Home
>
Venture Capital Trusts (VCTs)
Venture Capital Trusts (VCTs)
Tax-advantaged, fund manager run schemes that invest in fledgling companies
introduction to VCTs
Venture Capital Trusts started life in 1995. They were launched to encourage investment in early stage companies by offering attractive tax breaks to investors. VCTs must be approved by HMRC in order for investors to receive the tax breaks, and there are limits on the size of companies in which VCTs can invest.
These are early stage investments and as such carry considerably higher risks than investing in more developed, stock market-listed companies. That said, the sector has cleared out in recent years and experienced investment managers now dominate the market.
benefits
investors can receive income tax relief of 30% of the amount invested, up to £200,000
dividends paid out of VCTs are tax-free
all capital gains are also tax-free
This can make VCTs a viable addition to pension planning, particularly when pension limits for tax relief have been reached.

Generalist VCTs
These VCTs invest in a wide range of companies in different sectors and stages of development

AIM VCTs
As the name suggests they only invest in companies listed, or about to become listed, on the Alternative Investment Market (AIM)

Specialist VCTs 
Tend to focus their investment expertise on one particular sector eg. Healthcare

Limited Life VCTs
Set out on a 5+ year plan and will wind up the VCT at the end of this period.
what are the risks?
Any investments in VCTs should be viewed as a high risk and long-term commitment (i.e. five years for VCT schemes, but plan for a longer time-frame).
Due to the nature of the underlying assets these schemes are highly illiquid. Investors must be aware they may have difficulty or be unable to realise their shares at levels close to that which reflect the value of the underlying assets.
The risk reward ratio of investing in smaller companies is inflated as the risk of failure is higher. Tax incentives available to investors exist in order to attract investment into an asset class that warrants high risk categorisation, but are subject to tax law and HMRC practice, both of which can change.
These are complex products and are only suitable for sophisticated investors. Please ensure you understand the risks involved. If you are unsure about the suitability of any investment please seek financial advice.
are VCTs right for me?
Investors should feel comfortable that they meet the following criteria:
High net worth and sophisticated investors who are UK residents.
Investors who have a sufficient income tax liability to reclaim income tax relief at 30% of the amount subscribed.
Investors who have realised a capital gain that would attract Capital Gains Tax.
Investors who will not need access to their capital for at least five years and are comfortable with higher risk investments.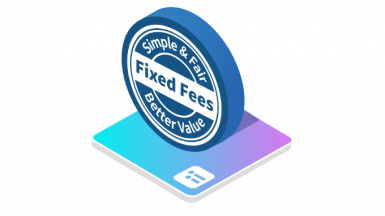 We charge a market-leading one-off fee of £30 (inc VAT) to process your VCT application.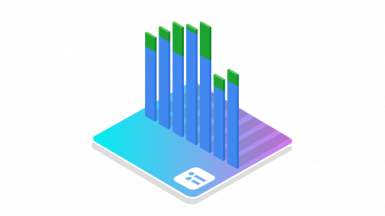 Most VCT Managers offer broker discounts, which we will reinvest fully for you in new shares.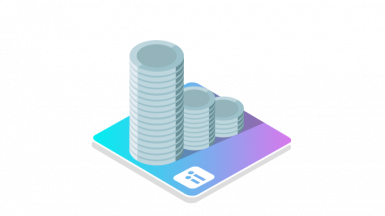 Unlike some brokers we credit all the trail income we receive from your VCT investments as cash in your account.
current offers
The tables below list current VCT offers available for investment through ii. Before investing, please ensure you have read and understood the key documents.

Elderstreet Draper Esprit
| | |
| --- | --- |
| legal name | Elderstreet Draper Esprit VCT plc |
| type | Generalist |
| minimum investment | £6,000 |
| amount raising | £10m with £10m over-allotment facility |
| initial charge | 5.5% |
| total discount | 2.5% |
key documents
Pembroke
| | |
| --- | --- |
| legal name | Pembroke VCT plc |
| type | Generalist |
| minimum investment | £3,000 |
| amount raising | £20m with £10m over-allotment facility |
| initial charge | 5.5% |
| total discount | 3.0% |
key documents
Hargreave Hale
| | |
| --- | --- |
| legal name | Hargreave Hale AIM VCT 1 plc |
| type | AIM |
| minimum investment | £5,000 |
| amount raising | £20m with £10m over-allotment facility |
| initial charge | 3.5% |
| total discount | 1.0% |
key documents
Hygea VCT Plc
key documents
how to apply through ii
step 1:
To apply you need a trading account.
step 2:
As VCTs are classified as a Complex Instrument you must first complete our online appropriateness assessment, which can be found when you log in to your Trading account. Choose the 'personal details and preferences' option from the 'account' tab, then select 'Appropriateness Assessment Form' from the 'Account Information' section. On successful completion we will be able to process your application. The assessment only needs to be completed once.
step 3:
Please follow the instructions on the application form of your chosen VCT and post to the following address enclosing a cheque for the amount you wish to subscribe made payable to the VCT manager/provider:
Interactive Investor
Corporate Actions Department
201 Deansgate
Manchester
M3 3NW
Please write your interactive investor account number at the top of your application form
We charge a flat fee of £30 per application – please ensure there are sufficient funds in your Trading account to cover this fee. If insufficient funds are available the application process may be delayed.
In order to receive the tax benefits that VCTs can offer the application must be in your own named account.
Your application must be received by us a minimum of 3 working days prior to the VCT application closing date. This includes any early bird offer specified dates.
step 4
We will finalise your application and send to the company, and where possible you will receive your new VCT shares electronically in your trading account as default. If you would prefer to receive a share certificate, please let us know along with your application. If you choose to reinvest your VCT dividends with the VCT manager/provider, you will receive a share certificate.