This section is sponsored. Interactive Investor does not endorse any particular product. If you are unsure about whether an investment is suitable for you please seek advice from a financial adviser.
About Baillie Gifford
Baillie Gifford has been managing investments since 1909. Our success has been built on finding good investment opportunities for clients through extensive independent research. Our fundamental analysis and judgement over the years have helped us to become one of the UK's largest independent investment management groups with over £179 billion of funds under management and advice as at 31 December 2017*.
Baillie Gifford is one of the largest investment trust managers in the UK with a range of seven trusts. We also have an extensive range of OEIC sub-funds and manage investments globally for pension funds, institutions and charities.


What makes us different?
We are an independent company, owned and run by our partners, all of whom work within the firm. We don't have a parent company or external shareholders whose interests can sometimes conflict with those of clients and we answer only to our clients, whose long-term interests are paramount. Managing investments is our only business and we have gained an enviable reputation in this field over the years. We aim to invest in companies that have strong, sustainable competitive advantages, shareholder-friendly approaches, financial stability and scope for real growth.
The value of a stock market investment and any income from it can fall as well as rise and investors may not get back the amount invested. Your capital is at risk.
*Source: Baillie Gifford & Co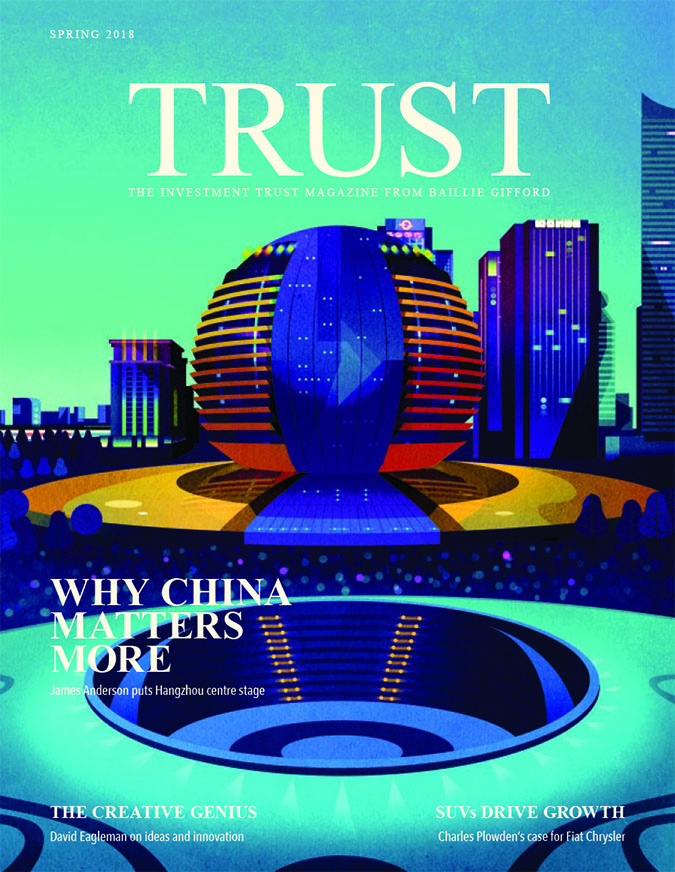 Scottish Mortgage
Scottish Mortgage is a low-cost equity fund which invests on a global basis. Stocks are carefully selected for their strong growth prospects. The Trust aims to outperform world stock market indices over a five year rolling period.