interactive investor joins the abrdn group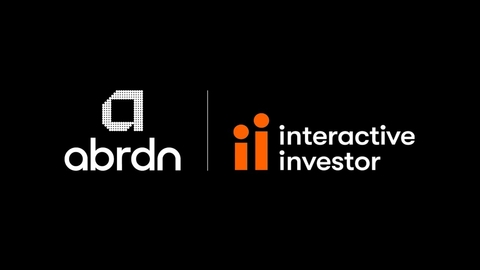 On 2nd December, it was announced that interactive investor, subject to the necessary approvals, will join the abrdn Group.
ii will remain the UK's leading flat-fee investment platform, offering subscription pricing and a whole-of-market investment choice, only now with access to abrdn's additional capabilities across research, advice and wealth management services. ii will benefit from being part of one of Europe's largest investment and wealth management firms with a near 200-year history and a vision and values closely aligned to our own.
What you need to know
ii will continue to operate as interactive investor (ii), as part of the abrdn group.
Pricing will remain the same. We are committed to our transparent, fixed fee subscription pricing.
ii is a vibrant, growing business and Richard Wilson will continue to lead the company.
Both abrdn and ii remain individual regulated entities. This means customers of both companies will retain full FSCS protection for each.
Our award-winning news and analysis is here to stay. We remain impartial and editorially independent.
Richard Wilson, CEO, interactive investor
This is an exciting new chapter in our history and means that we can focus exclusively on serving those who matter most: our customers.

We'll have the same management and the same extraordinary team continually developing our service and technology, while maintaining our subscription pricing, our whole of market choice and the same campaigning spirit and editorial independence.
Stephen Bird, CEO, abrdn
This is a unique opportunity and a transformative step in delivering our growth strategy based on enabling clients and customers to be better investors. interactive investor is the UK's number one investor subscriber platform with a powerful reputation as a customer champion. abrdn's scale and resources and shared vision will enable interactive investor to deliver growth ambitions and further the group's leading capability to deliver for clients and customers.