Top 25 most-traded companies on AIM
AIM is becoming more liquid and plenty of AIM shares boast high volumes. Our award-winning AIM writer Andrew Hore discusses the stocks driving a trading boom on the junior market.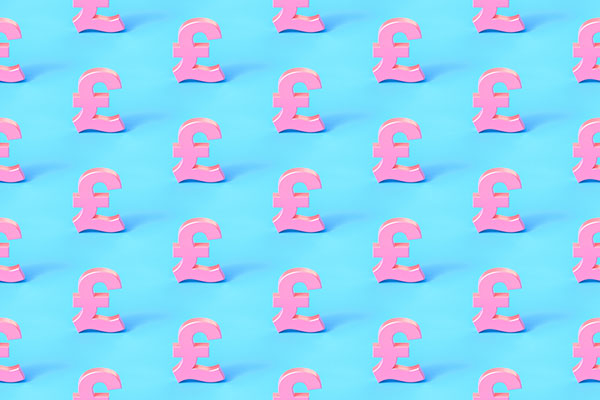 Trading in AIM shares has reached new highs during the Covid-19 pandemic. The total number of trades and the value of those trades reached a new annual peak in 2020 and this has already been beaten 10 months into the current financial year.
There were 17.1 million trades in 2020, according to monthly AIM statistics published by the London Stock Exchange, and there have already been 17.2 million trades during 2021. There were nearly £83 billion worth of trades in 2020 and, so far this year, there have been £84.3 billion. This is despite monthly numbers of trades and the value of those trades being lower in recent months than they were earlier this year.
The average number of daily trades was 67,346 in 2020 and the current average for 2021 is 81,993.
During October, the average number of daily trades was 75,985, up from 74,024 the previous month. The peak was in January when average daily trades were 107,893, while the average daily trading value was £559.3 million.
The average number of daily trades declined month on month up until August, but they have been rising in September and October. The peak month during 2020 was November when the number of trades averaged 80,868 each day, which is lower than the current average for 2021.
The overall liquidity of AIM is improving, and it is not just the larger companies. This shows that when there is demand for shares liquidity can be created. The high profile of some AIM companies has helped in this respect, with most of the highly traded shares being the largest companies, such as Fevertree Drinks (LSE:FEVR).
Budget airline and tour operator Jet2 (LSE:JET2) has remained one of the most-traded shares despite the ups and downs of the sector in the past couple of years. Naked Wines (LSE:WINE) was one of the most-traded AIM shares years ago when it was Majestic Wine, and it has returned to the list following its successful transformation into an online subscription wine seller.
ASOS and Boohoo
Online retailers ASOS (LSE:ASC) and Boohoo (LSE:BOO) do not dominate AIM trading as they used to in the past. However, they were still the two most-traded shares during October 2021, even though neither is in the top five companies by market capitalisation any longer. The total value of their trades was £1.04 billion, compared with the total value of AIM trades in October of £7.44 billion. That means they accounted for just under 14% of the total.
In October 2019, which was prior to Covid-19 and before the UK general election, trading in the shares of the online retailers generated £803.6 million out of a monthly figure of £4.92 billion. That equates to 16.3% of AIM trade value in the month.
However, it was different for the number of trades. There were 291,674 trades in the companies out of a total number of AIM trades of 1,595,694 during October 2021. That is 18.3% of the total, which is an increase from 17.4% for October 2019.
In October 2020, the two companies accounted for 17.4% of the trades by value and 21.2% of the number of trades. That was a point where lockdowns had been initially negative but then provided a boost to revenues and profitability.
There is a longer-term trend. In October 2018, they accounted for 22% of the trades by value and 21.2% of the number of trades. The comparatives for October 2017 were 24.1% and 20%.
There is a significant downward trend in the share of the total value of trades on AIM. In five years, the share has fallen from nearly one-quarter to less than one-seventh. The trend in terms of number of trades is less marked but still noticeable and probably suggests that these two companies remain favourites with private investors where the amounts invested are smaller. The average value of a trade was just over £3,500 last month, compared with nearly £5,000 in October 2019.
Although, ASOS and Boohoo are regularly traded it makes sense to compare the same month each year so there is a consistency in comparisons. ASOS has results in October, while Boohoo's interims are at the end of September, so it tends to be a relatively active period. In September 2021, they accounted for less than 9% of the value of trades and just under 12% of the total number of AIM trades.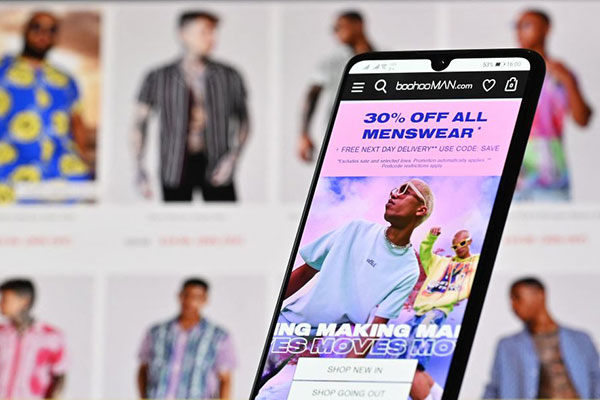 Trading volumes are growing fast here
They are still highly traded shares, but the growth in trading volumes is coming from other companies. It takes more trades to get into the top 25 most-traded companies than it did previously. In previous Octobers, there would be a handful of companies at the bottom of the top 25 with fewer than 10,000 trades during the month, but last month electrical and power products manufacturer Volex (LSE:VLX) scraped in with 13,996 trades.
There are companies vying for dominance with ASOS and Boohoo, but the trading is being spread around. Some AIM companies average less than one trade per day, but there are plenty of others, even very small companies, that trade more regularly.
There are many sectors represented in the top 25 most-traded AIM companies, and it is noticeable how the number of resources companies in the list has fallen over the past decade. The top 10 would have been full of mining and oil and gas companies, such as Gulf Keystone Petroleum, African Minerals, Rockhopper Exploration, Chariot Oil & Gas and Bowleven, with ASOS one of the only non-resources companies making it into the list
In October 2021, there is one resource company in the top 10 – uranium investor Yellow Cake (LSE:YCA) is seventh after undertaking a large uranium purchase and fundraising - and only four in the top 25.
Renewable energy companies have become much more highly traded, and this liquidity has continued even though the share prices are well below their highs.
Electrolysers developer ITM Power (LSE:ITM) vies with ASOS and Boohoo for the top spot in terms of number of trades. In August 2021, it was the most-traded company on AIM and number three in October with 90,981 trades worth £395 million.
ITM was regularly traded in October 2017 with 1,621 trades worth £6.67 million and it was a similar case for Ceres Power Holdings (LSE:CWR) where there were 663 trades worth £2.33 million and AFC Energy (LSE:AFC) with 1,703 trades worth £5.63 million. So, these were liquid investments and investor interest has peaked and slumped in the past depending on the focus on fuel cells and renewable energy.
In October 2019, the trading volumes of ITM and Ceres Power had risen, but AFC Energy's had fallen back. Even so, none of the companies was traded in the volumes they are currently. The three companies account for 11% of AIM trades in October 2021.
Top 25 most-traded companies on AIM in October 2021
Company

Number of trades

Value (£m)

Online retailer

149,396

489.5

Online retailer

142,278

548.3

Alternative energy

90,981

394.9

Alternative energy

49,474

148.0

Leisure

47,545

158.8

Drinks

42,279

163.7

Resources

36,386

158.5

Financials

27,081

46.6

Video games services

24,815

102.8

Alternative energy

24,517

44.1

Pharma

22,315

76.1

Resources

22,203

101.3

Online retailer

21,314

42.0

Pharma

19,803

100.9

Resources

18,182

80.9

Software

18,040

472.5

Support services

17,947

89.0

Vets operator

17,316

98.2

Media

16,970

36.9

Pharma

16,963

67.1

Resources

16,547

55.8

Software

14,786

41.7

Telecoms

14,384

75.5

Training

14,351

46.3

Electricals

13,996

47.3
Some companies can jump into the top 25 and then fall out again. Covid tests supplier Novacyt (LSE:NCYT) is no longer one of the most-traded companies, although the approval of its Covid test has perked up trading. There were 7,737 trades last month compared with 55,172 trades in October 2020, while the value traded has fallen from £422.7 million to £26.1 million. That is still much more than the one trade during October 2019.
Synairgen (LSE:SNG), though, which has a treatment that could reduce the effects of Covid on sufferers, has maintained its place in the top 25.
New companies provide a boost
There are always companies leaving AIM and some of them have been heavily traded, but AIM has managed to continue to grow its trading levels. The larger, more recognisable companies tend to be traded more, and these are supplemented by others where interest has been heightened by fashions and events. New admissions are also important.
Victorian Plumbing (LSE:VIC) joined AIM in June and there were 3,608 trades during October, up from 2,088 trades in September. There was a positive trading statement during the month that helped attract interest.
In a fortnight of trading during the month, metallurgical coal miner Bens Creek (LSE:BEN) had 2,533 trades. Trading can tend to fall off after initial interest, but that is a substantial figure.
AIM is becoming more liquid, and it is not just the large companies. New admissions are gaining attention and trading interest. Investors still need to be wary of the liquidity of individual companies because some share prices can be affected by small trades, but there are plenty of AIM shares where there are many trades each day.
Andrew Hore is a freelance contributor and not a direct employee of interactive investor.
Andrew was recently named Journalist of the Year at the 2021 Small Cap Awards.
These articles are provided for information purposes only. Occasionally, an opinion about whether to buy or sell a specific investment may be provided by third parties. The content is not intended to be a personal recommendation to buy or sell any financial instrument or product, or to adopt any investment strategy as it is not provided based on an assessment of your investing knowledge and experience, your financial situation or your investment objectives. The value of your investments, and the income derived from them, may go down as well as up. You may not get back all the money that you invest. The investments referred to in this article may not be suitable for all investors, and if in doubt, an investor should seek advice from a qualified investment adviser.
Full performance can be found on the company or index summary page on the interactive investor website. Simply click on the company's or index name highlighted in the article.