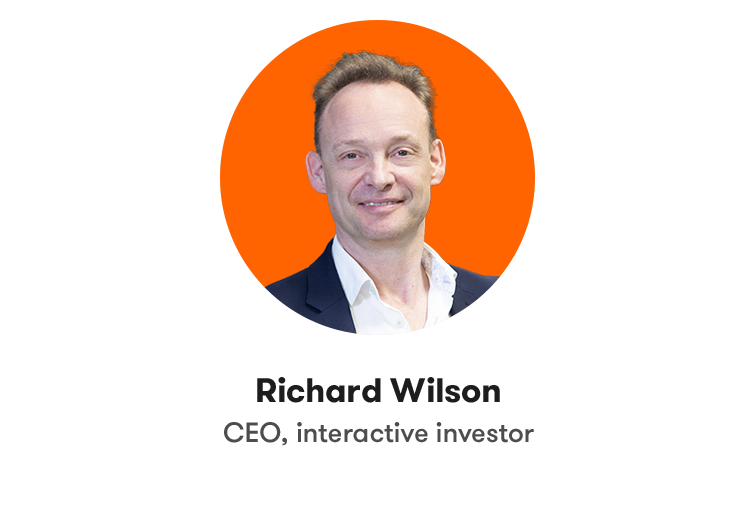 Over the past year, we have seen more young people taking control of their financial future by investing and I would encourage these new investors to harness their collective power through voting. There is no obligation to vote, but it is important to give yourself that option.

We compare positively to our peers in helping customers to vote on their shareholdings, but accept that our past approach to this has been too pedestrian.

This year we are not only making sure our customers know they can vote, and how to do it, but also educating them about the issues on the table.
- Richard Wilson, CEO, interactive investor
Subscribe to receive shareholder materials and voting information, directly from the companies you're invested in.
What can I vote on?
Companies ask shareholders to vote on things like the board of directors, approving dividends and how the company is run.
How does it work?
Once subscribed, you'll see a new Voting Mailbox in your online account (under 'account' at the top-right of the page).
Here you will receive notifications for all the UK-listed companies you own shares in. Where available, you'll see links to view an event or place a vote.

How to subscribe/unsubscribe
You can subscribe to and unsubscribe from this service at any time.
Log in to your account
From the menu choose account > personal details & preferences > Update your preferences
Tick/untick the subscribe checkbox
Click Save
What are the most popular shareholder votes?
Last year, the most voted shares on the interactive investor platform, in rank order, were: Unilever (LSE:ULVR) Sirius Minerals, Lloyds Banking Group (LSE:LLOY), BP (LSE:BP.), Vodafone (LSE:VOD), Royal Dutch Shell (LSE:RDSB), Scottish Mortgage Trust (LSE:SMT), GlaxoSmithKline (LSE:GSK), Rolls-Royce (LSE:RR.), Royal Mail (LSE:RMG).
Shareholder votes by age
Our latest data shows that more than a quarter of customers over the age of 65 have signed up for our shareholder voting service, compared with only 15% of those aged between 18 and 34.
In fact, the proportion of customers signed up to shareholder voting increases with age.
It's great to see ii customers engaging with the companies they own a part of. It was no surprise to see Tesco's £5 billion special dividend waved through in February, and for the £7.2 billion acquisition of RSA Insurance by Canada's Intact and Tryg of Denmark to get the thumbs up.

But AGMs are not always a smooth ride for company boards, as was the case at both Marston's and Mitchells & Butlers after a year the pub trade – and its shareholders – will want to forget.

Every now and then a meeting generates real emotion, and this was the case at AIM-listed Remote Monitored Systems. A delay in its new anti-viral mask production line triggered a £5 million fundraising, but the inclusion of 420 million warrants raised concerns around potential dilution at the £37 million company. All resolutions, including those linked to the warrants, were defeated. And shareholder power also won a commitment from the board to improve shareholder communication.

AGMs are a great opportunity to question the leadership, so few miss the chance to grill Finsbury Growth & Income Trust's star manager Nick Train. But shareholders continue to put their faith in Train and his team, using this year's virtual event to back an amendment to the company's investment policy. The trust never invests more than 15% of its assets in one company at the time of acquisition anyway, but this restriction is now written in stone.
Shareholder voting works. Resolutions can deliver everything from decarbonisation targets to healthy eating strategies. Let's make 2021 the year of stewardship, and push for positive change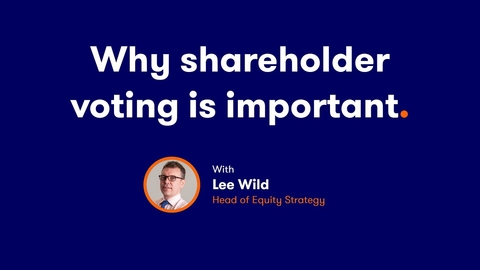 Why shareholder voting is important
Lee Wild, ii's Head of Equity Strategy, discusses how and why you should exercise your rights as a shareholder.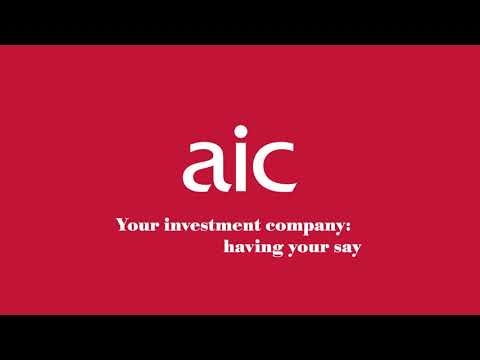 The value of your investments, and the income derived from them, may go down as well as up. You may not get back all the money that you invest.