Shareholder voting & information
Have your say on the companies you invest in.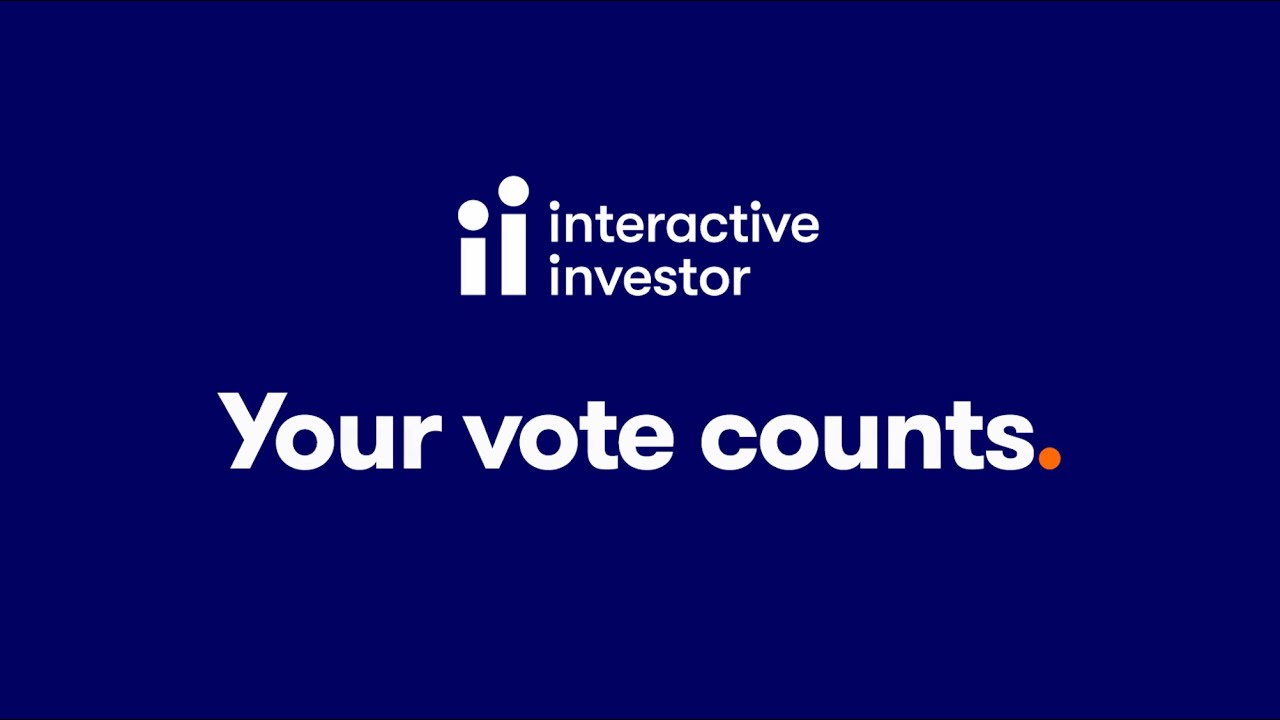 In November 2021, we made being able to vote at company annual general meetings, and other voting events, the default setting on ii (but you can still opt out if you wish).
Customers will now be notified when they are eligible to place a vote via ii's 'voting mailbox' service online (unless you unsubscribe from the service), as well as being notified of shareholder events, such as AGMs.
Over the past year, we have seen more young people taking control of their financial future by investing and I would encourage these new investors to harness their collective power through voting. There is no obligation to vote, but it is important to give yourself that option.

Shareholder democracy and engagement shouldn't be inhibited by red tape or time-consuming bureaucracy – especially in today's world where technology provides simple, time-saving solutions.

We have seen how a default setting in the form of automatic enrolment for company pensions has had a huge and beneficial effect on savings for retirement. By making the ability to vote online the default for shareholders, we hope to increase the popularity of another aspect of investing that is valuable and important.

The ability to vote simply and easily should become the new normal.
- Richard Wilson, CEO, interactive investor
Companies ask shareholders to vote on things like the board of directors, approving dividends and how the company is run.
Subscribed customers will see a Voting Mailbox in their online account (under 'portfolio' at the top of the page).
Here you will receive notifications for all the UK-listed companies you own shares in. Where available, you'll see links to view an event or place a vote.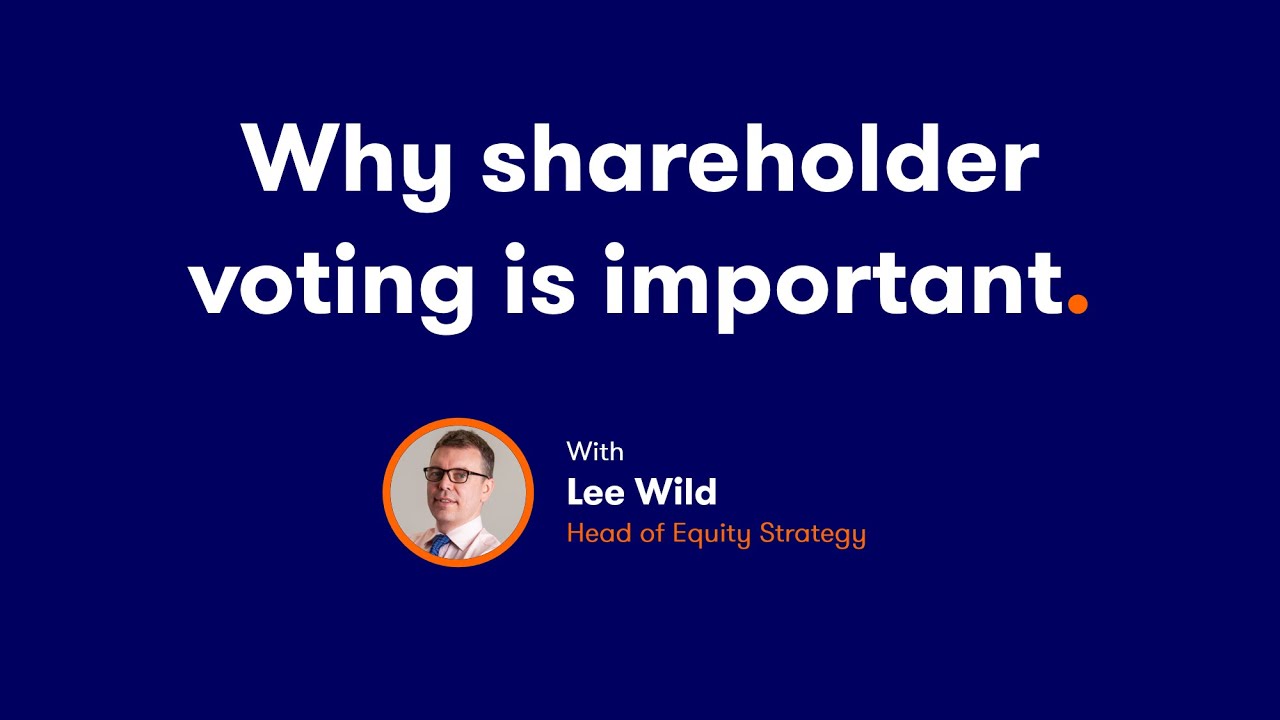 What do ii customers vote on?
The most voted shares on the interactive investor platform in 2021:
| | |
| --- | --- |
| 1 | ROYAL DUTCH SHELL PLC 10-Dec-2021 |
| 2 | LLOYDS BANKING GROUP PLC 20-May-2021 |
| 3 | BP PLC 12-May-2021 |
| 4 | VODAFONE GROUP PLC 27-Jul-2021 |
| 5 | GLAXOSMITHKLINE PLC 05-May-2021 |
| 6 | AVIVA PLC 06-May-2021 |
| 7 | ROYAL DUTCH SHELL PLC 18-May-2021 |
| 8 | ASTRAZENECA PLC 11-May-2021 |
| 9 | SCOTTISH MORTGAGE INVESTMENT TRUST PLC 24-Jun-2021 |
The number of votes processed on ii in 2021 is up 110% on 2020: 161,904 in 2021, compared to 77,185 the previous year.
The proliferation of social media has given us all a platform to air our views on everything from sport and politics to celebrity gossip and favourite TV shows. It's become easier to express personal opinions publicly and most of us now do it every day, so why shouldn't shareholders have their thoughts heard by more of the big corporations they own a stake in? With strength in numbers, there's a real opportunity to hold businesses and the people who run them to account.

More shareholders than ever are seeing the advantages of becoming more involved in the way their companies are run. And the more of them that exercise their right to vote at company meetings, the greater the influence they can have. We see time and again how effective professional activist investors can be at achieving change at underperforming companies, and management can be held to account by smaller shareholders, especially if they vote in numbers.

There's increasing pressure on companies to give all shareholders, not just the big banks and fund managers, a say in major decisions. So, expect more opportunities to make your views known. AstraZeneca has already discovered the strength of feeling about its generous boardroom pay, GlaxoSmithKline's investors had a say on future strategy, and in June investors got to vote on the directors' share qualification rule at Scottish Mortgage. Both Unilever and Shell put plans to simplify their share structures to shareholders, and emotive issues like climate change are also attracting greater attention. Special resolutions gave investors a great chance to let both BP and Shell know what they thought of their approach to this hot topic.
ii collects shareholder engagement award
We were delighted to win the Association of Investment Companies (AIC) recent Shareholder Engagement Award, which was launched for the first time this year.
The award recognises the work that investment platforms do to facilitate and encourage shareholder engagement with investment companies, including voting, annual general meetings (AGMs) and corporate actions.
(image: Richard Wilson, CEO of interactive investor, received the award from Richard Stone, chief executive of the Association of Investment Companies)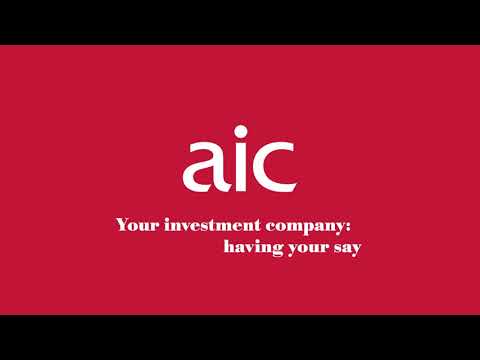 How to unsubscribe/subscribe
You can subscribe to and unsubscribe from this service at any time.
Log in to your account
From the menu choose account > personal details & preferences > Update your preferences
Tick/untick the subscribe checkbox
Click Save
The value of your investments, and the income derived from them, may go down as well as up. You may not get back all the money that you invest.