Shareholder voting & information
Have your say on the companies you invest in.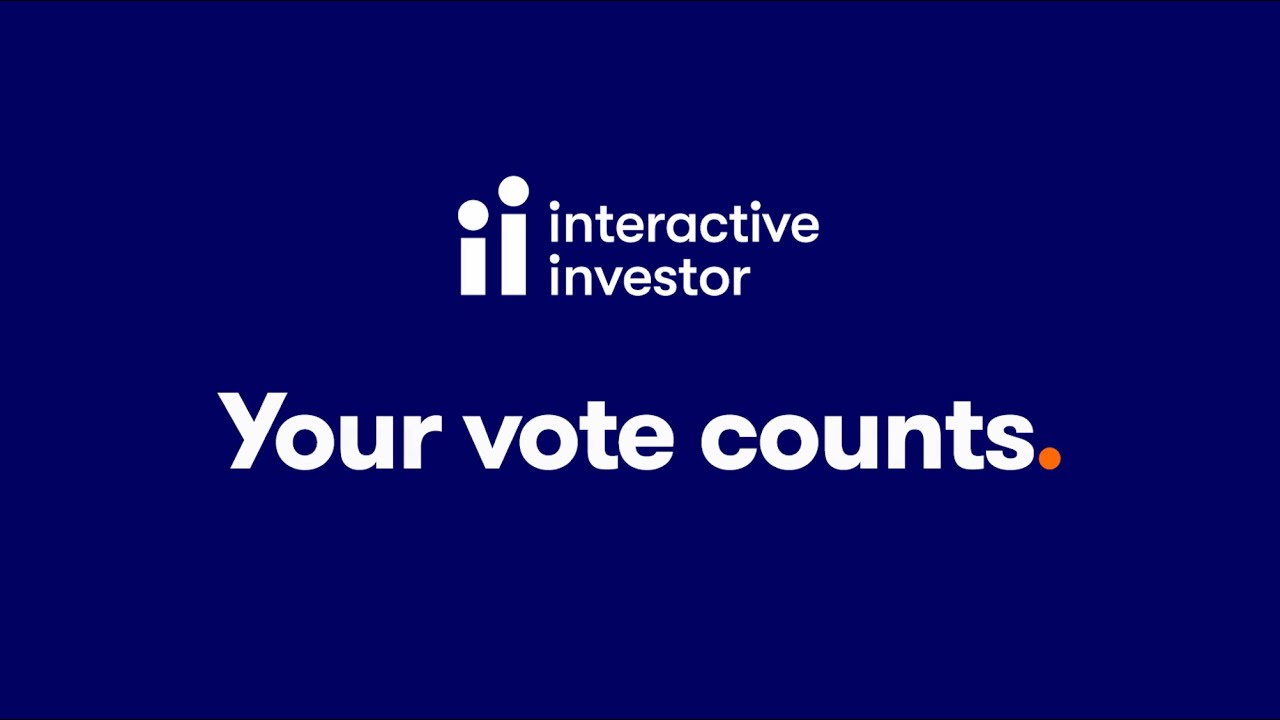 In November 2021, we made being able to vote at company annual general meetings, and other voting events, the default setting on ii (but you can still opt out if you wish).
Customers are eligible to place a vote via ii's 'voting mailbox' service online (unless you unsubscribe from the service), as well as being notified of shareholder events, such as AGMs.
As of July 2023 ii customers can now vote through the app. Read more in the following articles.
Private investors can have a powerful collective influence over a company's conduct and future direction through their vote, should they wish to use it. And we believe it is our duty to facilitate this.

Our latest numbers are hugely encouraging and are a timely reminder that you don't always need to reinvent the wheel to effect positive and significant change. Sometimes, you just need to remove barriers and red tape. We know there is far more to do.

Nor are we complacent. But our data should be food for thought for the industry. We shouldn't let UK PLC off the hook, either – shareholder communications need to be far better tailored to private investors, who have been disenfranchised by legalese for too long.
Companies ask shareholders to vote on things like the board of directors, approving dividends and how the company is run.
ii customers will now receive notifications through their ii app 'voting mailbox' service, informing them when they are eligible to place a vote. They will also be notified about important shareholder events, including AGMs.
Subscribed customers will see a Voting Mailbox in their online account (under 'portfolio' at the top of the page).
Here you will receive notifications for all the UK-listed companies you own shares in. Where available, you'll see links to view an event or place a vote.
Marks & Spencer partnered with us in a pilot project as part of the Share Your Voice campaign, enabling us to connect with nominee shareholders to encourage participation and voting at our AGM. Read more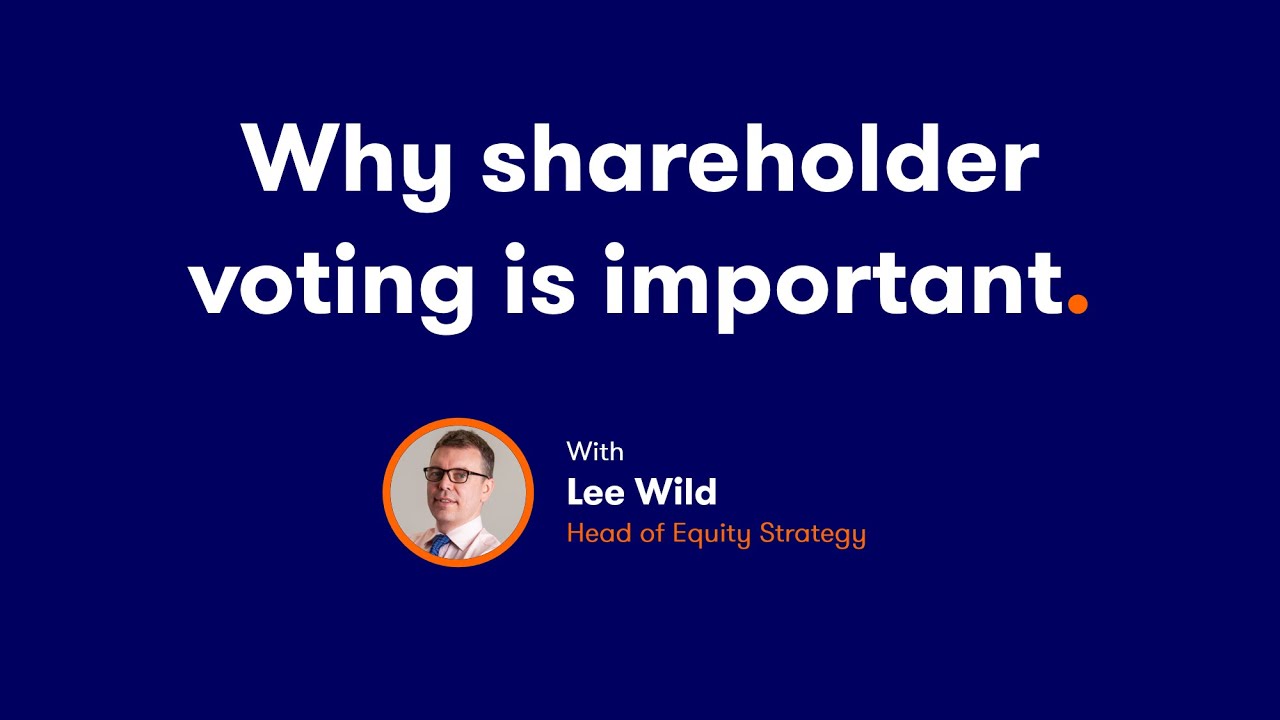 What do ii customers vote on?
We saw a 30% increase in the number of votes processed, from 162,673 in 2021 to 210,801 in 2022.
AGM attendance, as measured by the number of unique accounts requesting letters of representation, doubled. This was from a very low base – 720 letters were sent in 2022, up from 359 in 2021, 263 in 2020, and beating pre pandemic levels (651 in 2019). This emphasises the challenge UK PLC and the wider platform industry face if AGMs are to gain broader engagement.
But the picture is nuanced. The percentage of votes used in 2022 fell to 8%, compared to 14% in 2021. This is likely because, having enrolled the wider customer base, the ability to vote on interactive investor is no longer the preserve of those with a more natural inclination to do so.

The most voted shares on the interactive investor platform in 2022
| | |
| --- | --- |
| 1 | LLOYDS BANKING GROUP PLC |
| 2 | BP PLC |
| 3 | GSK PLC |
| 4 | AVIVA PLC |
| 5 | VODAFONE GROUP PLC |
| 6 | GLAXOSMITHKLINE PLC |
| 7 | ROLLS-ROYCE HOLDING PLC |
| 8 | SHELL PLC |
| 9 | AVIVA PLC |
| 9 | SCOTTISH MORTGAGE INVESTMENT TRUST PLC |
As the most widely owned stock in the UK, Lloyds Bank continues to generate the most engagement with shareholders. But there were plenty of other high-profile meetings in 2022 that gave investors a chance to let companies know what they thought of them. On occasions, one side might have wished they hadn't bothered.

Aviva used its annual get-together to wave through a £4.75 billion return of capital, but it was the behaviour of some shareholders that grabbed the headlines, and for the wrong reasons. Sexist comments aimed at Amanda Blanc, Aviva's first female CEO, proved there is still work to be done eradicating behaviour more fitting to the Dark Ages. A topic very much of the modern age continued to cause chaos at AGMs held by the major oil companies.

After police removed climate protestors from Shell's meeting in May, it emerged that 20% of shareholders voted against the firm's energy transition strategy. The same number voted in favour of a special resolution forcing Shell to do more to cut greenhouse gas emissions. A fifth of votes going against the majority demonstrates the power that shareholders wield, although, in this instance, the enthusiasm for change was significantly lower than the previous year. It was a similar story at BP.

It was a much more predictable outcome at GSK, where shareholders rubber stamped the drug giant's demerger of its £29 billion consumer healthcare business Haleon. Despite poor performance in the aftermath, any regrets will have been dismissed by a recent rally to record highs.
ii collects shareholder engagement award
We were delighted to win the Association of Investment Companies (AIC) recent Shareholder Engagement Award, for the third consecutive year.
The award recognises the work we continually do to encourage shareholder engagement with investment companies, including voting, annual general meetings (AGMs) and corporate actions. We're proud to be at the forefront of driving greater shareholder engagement, and will continue to do more in this space.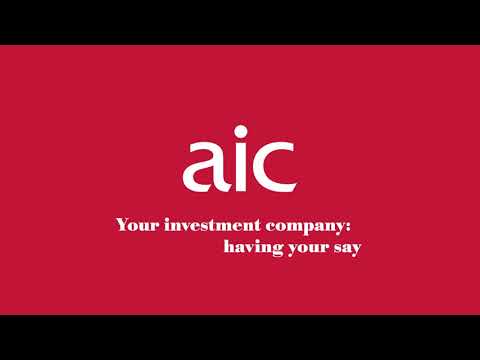 How to unsubscribe/subscribe
You can subscribe to and unsubscribe from this service at any time.
Log in to your account
From the menu choose account > personal details & preferences > Update your preferences
Tick/untick the subscribe checkbox
Click Save
The value of your investments, and the income derived from them, may go down as well as up. You may not get back all the money that you invest.